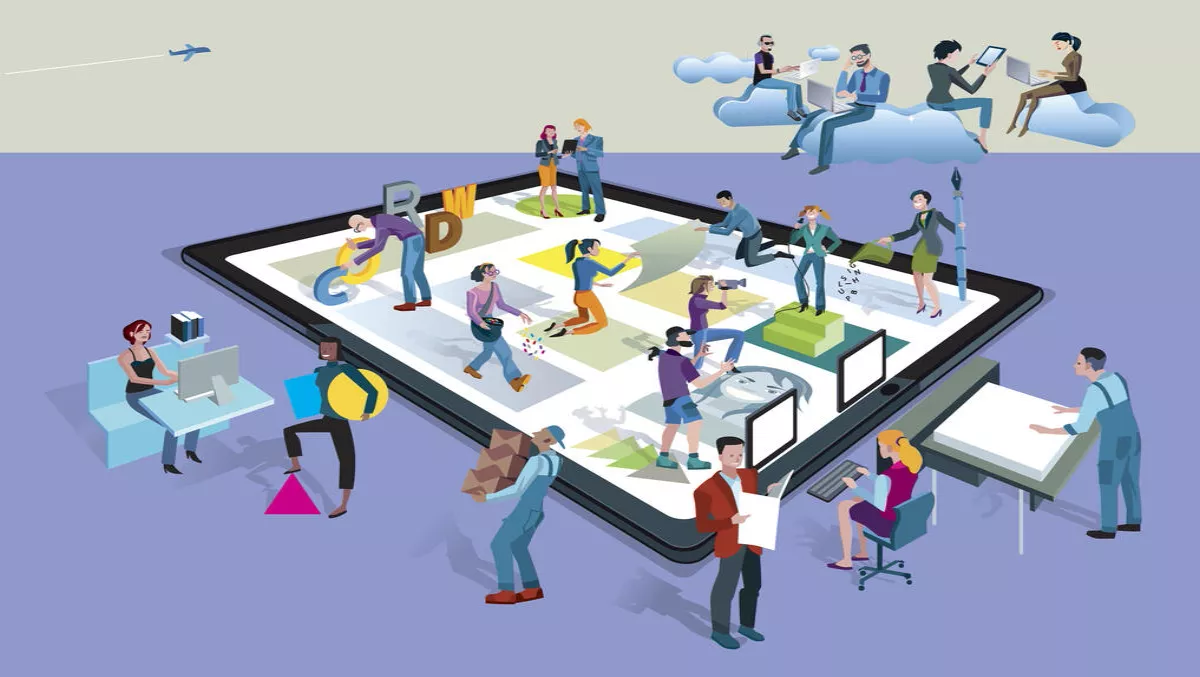 Cloud-based ERP: EXCLUSIVE interview with Epicor's exec VP Sabby Gill
FYI, this story is more than a year old
Cloud enterprise resource planning (ERP) has rapidly established itself as the preferred and default deployment environment for companies of all sizes.
Today, clients (and ERP vendors) presume that their next deployment is more likely to be cloud based ERP software than legacy.
Here, Sabby Gill, executive vice president, International, Epicor Software answers questions on the business benefits of Cloud ERP Solutions.
Is SaaS is gaining greater traction in Australia and New Zealand? Has the speed of adoption gone up significantly?
"I would say that over the last couple of years, driven in large part by the prevalent economic conditions, we have definitely seen an increase in interest for cloud and SaaS solutions as enterprises look to swap their CapEx for OpEx."
"Whether it be inquiries from existing customers looking to transition to the cloud, or prospective new customers, cloud and SaaS are a part of almost every conversation we have."
"In fact, Gartner believes that nearly half of large enterprises will have hybrid cloud deployments by the end of 2017."
Do you think customers are well in control of what they want in the cloud and on premise, in terms of everything infrastructure to applications?
"All things considered, yes, I believe customers are very aware of their business requirements and the associated infrastructure and application requirements. The only challenge some face is in terms of integration of the various solutions."
What are enterprises' motivations for moving to cloud - are they doing it for savings including reducing physical footprint?
"There are really two key motivations for enterprises to move to the cloud. Firstly, by moving to the cloud, organisations can significantly reduce their CapEx, specifically their hardware related costs (including space)."
"The reduced CapEx coupled with the OpEx business model that the cloud affords, means organisations can substantially reduce their total cost of ownership (TCO).
"Secondly, by moving to the cloud, organisations can put the onus on vendors or cloud providers to manage maintenance, security and upgrades. This in turn allows in-house IT teams to focus on deploying and managing business critical infrastructure and applications that will help improve productivity and efficiency of the business, contributing to overall growth."
How important is the cloud within your cloud ERP portfolio?
"The announcement of our cloud-first strategy for the region is a big area of focus for us. The Epicor cloud solution strategy is based on two basic principles. First, providing our customers a choice in how they want to deploy their ERP solution, and, second, providing easy access to point solutions that connect and extend the value of their Epicor system.
"Epicor ERP allows customers to easily migrate between cloud deployed systems and on premises licensed deployments with no impact on end-user efficiency."
"Indeed, most customers are entirely unaware of the physical location of their application and data (before or after a move to, or from, the cloud). This means that as customers' needs change, they are able to easily migrate to the cloud (and back again if they so wish).
"Furthermore, if customers have Epicor ERP deployed in a single- or multi-tenant SaaS model, they retain ownership of their data, and have the ability to 'repatriate' it to their network at any time."
"Their data remains their sole confidential property, and Epicor privacy and data protection policies ensure that customers' data is not exposed to any third party."
For more information on how cloud based ERP can benefit your business download our Whitepaper entitled 'The Top 10 Reasons Epicor Clients Choose the Cloud'.
Related stories
Top stories