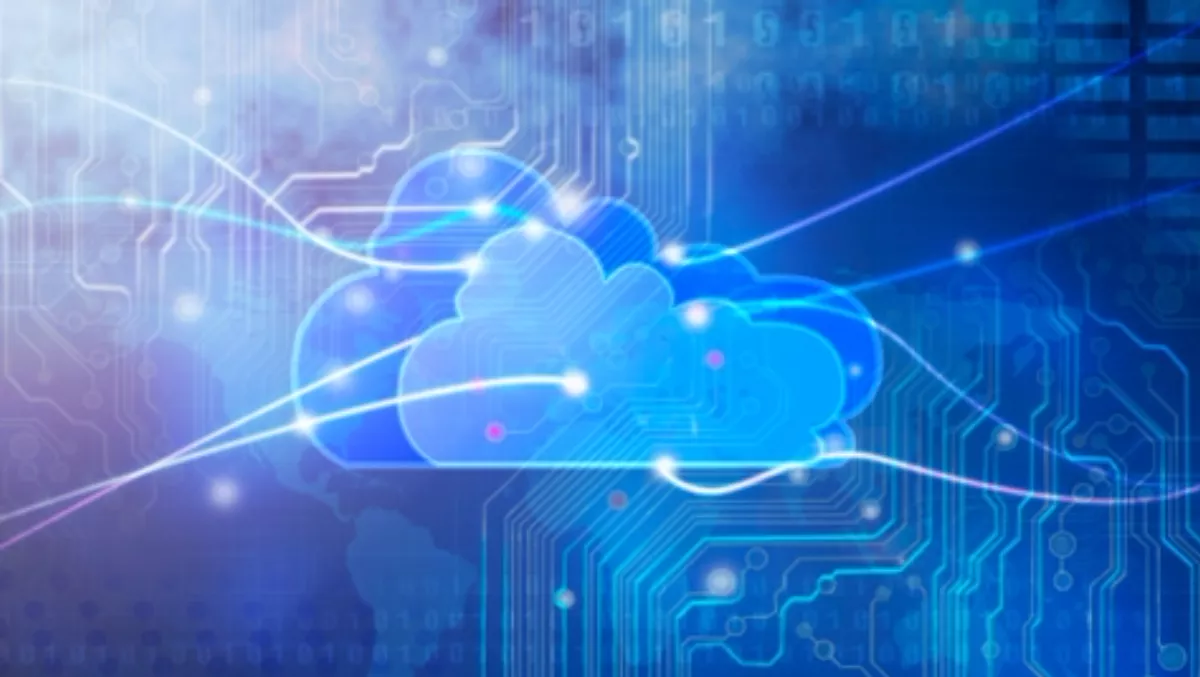 Cloud change coming to business telephony
FYI, this story is more than a year old
There is perhaps some small irony in the fact that the biggest trend in telephony at the moment appears to be the move to the cloud – something which removes that most personal form of business communication from on-premise.
Once the domain of data-centric offerings, the advent of voice over internet protocol , or VoIP, has seen voice become part of the cloud phenomenon.
Audrey William, ANZ ICT head of research for analyst firm Frost & Sullivan, says while the on-premise market accounts for the majority of voice revenue in the enterprise, there is a growing shift towards hosted and cloud-based voice and overall unified communications (UC) solutions.
"In the last 12 months, the overall year-on-year growth for traditional voice in Australia and New Zealand has been flat," William says.
"The market is still seeing growth but very minimal growth or flat growth. The growth is now shifting towards hosted and cloud-based solutions."
William's comments tally with an IDC report released last month which highlighted a drop in telecommunications spending as a whole, in New Zealand. Spend fell 2.5% to $4.92 billion in the year to December 31, 2013 on the back of declining fixed and mobile service revenue, down 3.7% and 1.1% respectively. The IDC report also highlighted a shift to over-the-top applications, such as Skype and WhatsApp.
William says the flat growth is not surprising, given that the voice/telephony business in the enterprise space is quite mature.
And while telephony in its purest form remains important, she says other applications that can be accessed via the cloud and from mobile devices will be growing in importance.
"It is no longer just about voice, although voice is still a very important and core part of enterprise communications.
Among the factors influencing the push to cloud is a shift in decision making.
"Long sales cycles are also due to the fact that IT decision makers are thinking about the shift away from on-premise voice to hosted and cloud solutions.
"Cloud computing is driving decisions across how UC will be accessed from multiple devices. This is not just across voice, but encompasses email, video etc.
"Cloud is also driving how storage and compute will be delivered through infrastructure-as-a-service (IaaS). With a lot of the thinking going on around hosted and cloud UC technologies, there is a growing trend towards hosted and cloud UC technologies."
Organisations are also becoming increasingly reluctant to commit to multi-year contracts with high upfront investments, and the demand for flexible deployment models is increasing, helping drive the hosted/cloud model as businesses look to shift from capex to opex.
"Economic conditions of recent years have also placed additional pressure on organisations to reduce spending," she adds.
Add to that the ability to scale up and down easily when you're on a hosted or cloud platform, ease of upgrades, the ability to access the latest technologies easily and almost immediately and reduced maintenance overheads, and it's no wonder hosted and cloud offerings are providing attractive.
"Besides the upfront costs of purchasing the necessary hardware and software licenses for an application, on-going maintenance and support is a significant part of the overall cost of ownership.
"In many cases the on-going cost of maintenance often exceeds the initial upfront cost of purchasing an application over a three to five year period. This is particularly evident in large and complex deployments," William says.
"This market for cloud and hosted UC has been witnessing good interest and good uptake in the New Zealand market," she adds. "Cost pressures in New Zealand, the need to move from capex to opex and the need to have a more agile infrastructure, as well as the need to save on maintenance and professional services costs will drive the shift towards hosted and cloud-based UC solutions."
On the telco side, William says telcos will increasingly look to make it compelling for businesses by offering hosted voice solutions as well as bundling that with contact centre, UC and other cloud applications such as mail and IaaS.
"The role of the telco will evolve to become an overall end-to-end cloud advisor to companies and it will not be just for voice but across email, security, video, UC, IaaS and software-as-a-service.
"Telcos around the world today are offering their own hosted telephony solutions from their own data centers, or they are offering solutions through partnerships with telephony vendors in the market."
Telcos, she says, have seen the need to offer a mix of on-premise and hosted voice solutions for enterprises.
Contact connection William says the contact centre market is also witnessing demand for hosted and cloud contact centre solutions.
"The whole customer experience is changing rapidly and moving beyond voice to self service, web self service and through mobile apps."
She cites Amazon as a 'great example' of a company which is leading the way with great customer service. "They attend to requests immediately through email and their web self-service portal and web chat."
However, Greg Hedges, director of business consulting for contact centre solutions company Genesys, says call volumes in contact centres are in fact increasing, due to shortcomings of web-based processes and the need to 'close the interaction/sale'.
At the same time, he says mobile applications are driving call volume +/- 24 hours of web based transactions.
Hedges says businesses are looking to break down organisational silos in the management and delivery of customer journeys and customer experiences and better manage customer context – what is known about customers and how that information is leveraged to drive better customer experiences.
Despite the apparent short-comings of web, he says New Zealand businesses and call centres are keen to create digital experiences for customers and embrace mobile devices in the management of customer experiences and journeys, with an eye on the opportunities digitisation creates for self-service and 24/7 access and the opportunity to innovate leveraging mobile and digital technology.
"The notion of how good customer experience is designed is changing fundamentally," he says. "A re-think of the economics around service delivery is also being developed, matching cost of channel to cost of opportunity, cost of resource and segmentation interactions."
However, he cautions that while there is significant potential to drive a deeply integrated experience with mobile devices, any mobile device offerings need to be integrated into the service chain correctly, rather than being an application/device silo.
"New Zealand businesses need to embrace digital, embrace mobility and make sure they can manage the mobile/digital moments of truth with a dialogue where you can."
Adds William: "Evaluate your options for an overall UC strategy across voice, video, mail and other applications from all service providers, telcos and integrators in the market.
"Look out for a solution that would best suit your organisation's requirement - mobile workforce, disparate offices across the country, overall cloud strategy, etc.
"Most vendors and service providers are now offering some form of hosted and cloud-based solution which includes voice and hence understanding what requirements suit your organisation better, for example just buying a hosted voice/telephony service from a service provider, will need to be considered."
Five tips to ensure your UC platform delivers 
Invest in training for all users to ensure they are aware of the platform's capability and benefits and help drive adoption
Invest in certified audio devices to ensure users have a great user experience and can easily take advantage of the audio capabilities of the platform
Leverage the UC platform across mobile devices including smartphones and tablets to support greater collaboration and adoption
Review the need for existing conference call services to reduce unnecessary costs
Embrace the increased freedom and flexibility that UC offers
Tips provided by Jabra
Related stories
Top stories