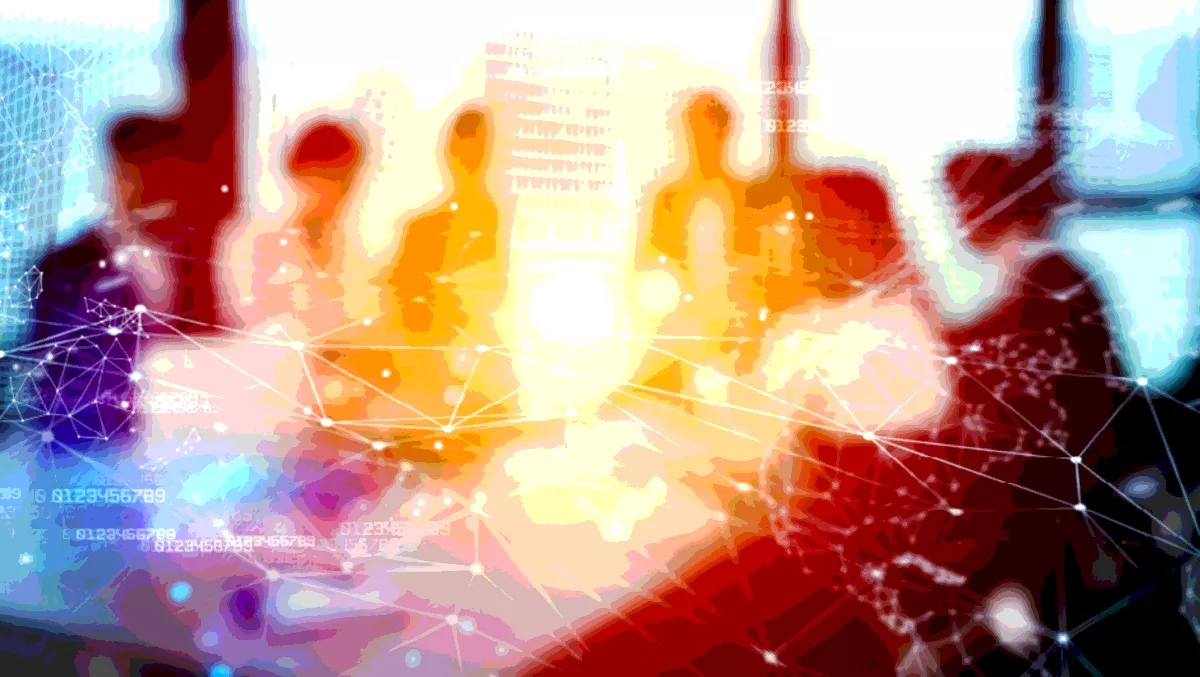 Cloud communications turns US$45b collaboration market on its head
FYI, this story is more than a year old
It comes as little surprise that cloud is continuing on its disruptive path – this time in the collaboration market.
The latest study from Synergy Research Groups reveals that the total market will grow by 9 percent this year – driven by a group of high-growth hosted - cloud collaboration market segments – to exceed US$45 billion.
Synergy says the TeamWork Apps market will undergo the greatest growth with an impressive 60 percent jump in 2019, while somewhat further back will be the Communications Platform as a Service (CPaaS) and Video as a Service (VaaS) markets with 30 percent growth, with the Unified Communications as a Service (UCaaS) and Contact Centre as a Service (CCaaS) markets next in line.
Painting a clear picture of the market is the fact that in aggregate, total hosted - cloud collaboration markets will grow by 19 percent in 2019 while revenue from on-premise products will decline by 3 percent.
Vendors are now benefitting from quarterly revenues that are at an all-time high, and Synergy expects this to continue growing steadily over the next five years.
Speaking of vendors, Cisco maintained its lead in the total collaboration market, extending its lead over second-placed Microsoft in the last quarter.
Beyond these leaders, the vendors who are growing the most rapidly include Slack (perhaps the most noteworthy as it has more than doubled in size year over year), twilio, BroadCloud (Cisco), Zoom, Fuze, Dropbox, RingCentral and LogMeIn (Jive) – companies that are leading the charge in the high-growth segments.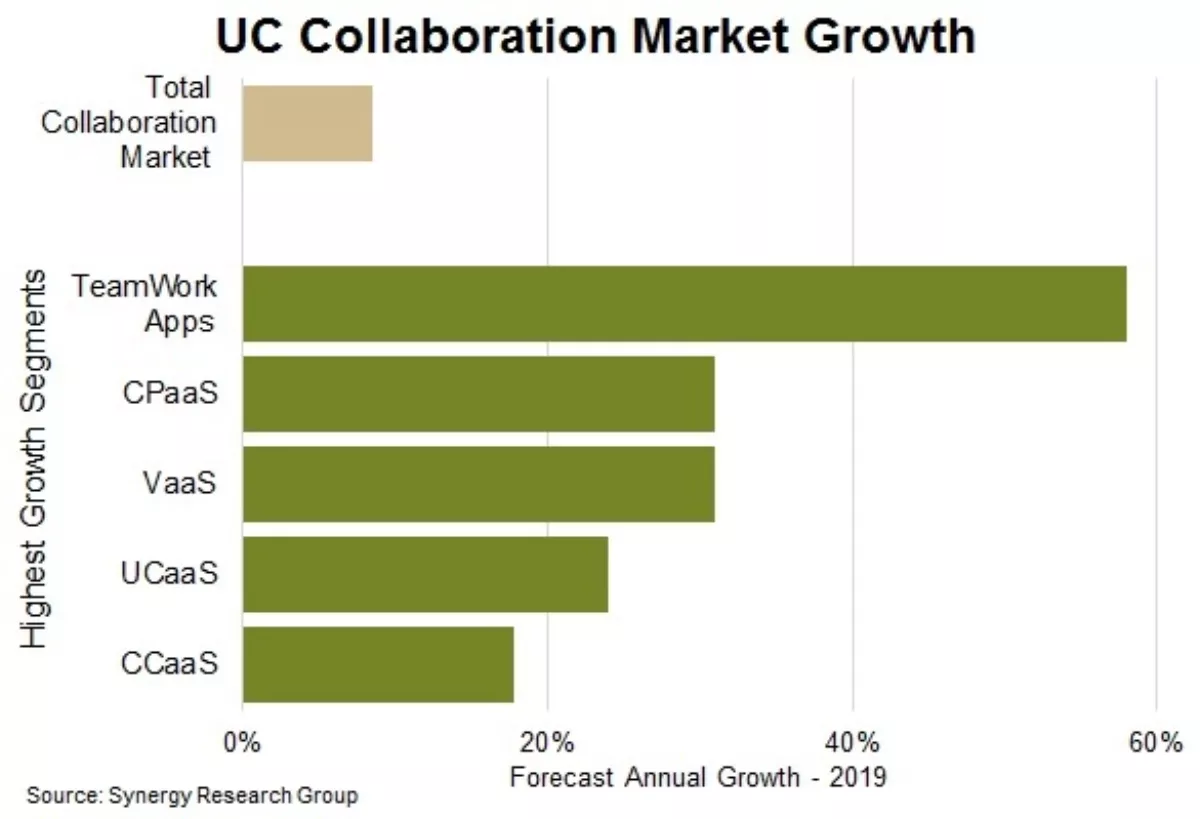 "Collaboration continues to be a somewhat fragmented market with many disruptive and high-growth companies targeting specific technology areas," says Synergy Research Group founder and chief analyst Jeremy Duke.
"That being said, the overall trend is quite clear in that traditional on-premise sales are shrinking and being replaced by cloud-based communication services. There is now wide adoption of these new emerging cloud services and our forecasts show that they will continue to grow strongly over the next five years.
In Q3 total global revenues from the collaboration market were just short of US$11 billion, but Synergy expects Q4 revenues to be substantially higher.
Hosted/cloud solutions now claim 64 percent of the total revenues, with on-premise products accounting for just 36 percent. This is a marked change from 12 quarters ago when the market was split evenly.
Geographically, North America continues to dominate the market with more than half of the total market, while Europe, Middle East, and Africa (EMEA) accounts for just under a third.