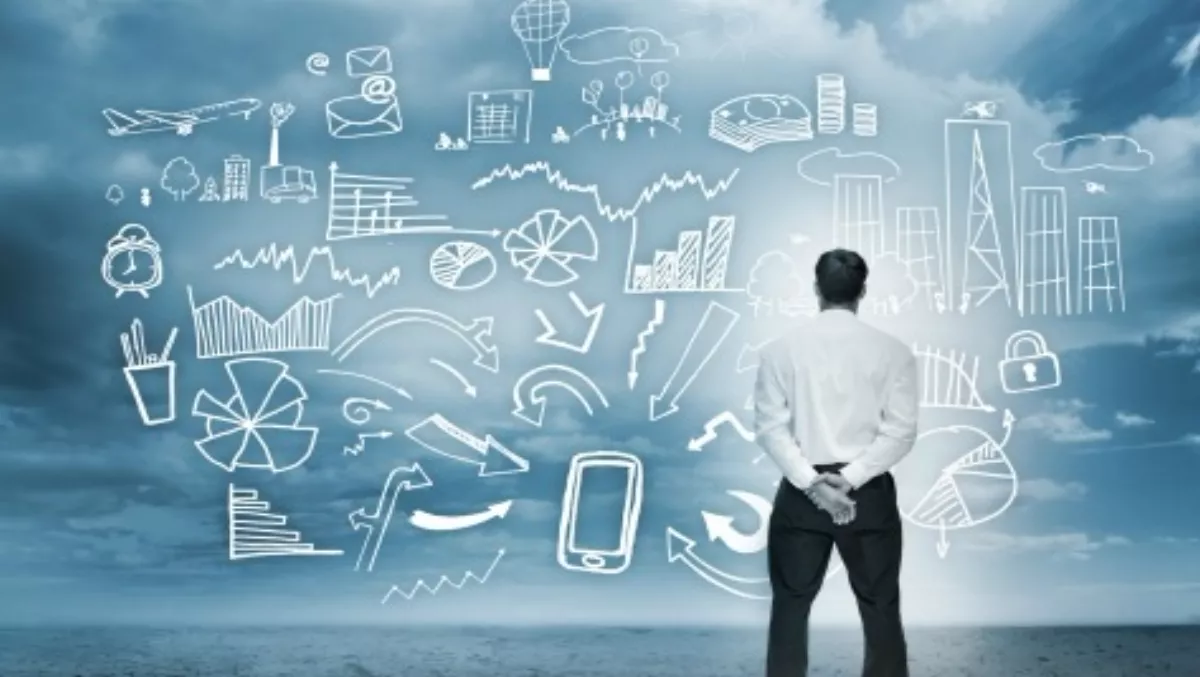 Cloud computing - what are the next steps?
FYI, this story is more than a year old
While cloud computing is now a well-established business practice in New Zealand, the next step to leveraging it is to build organisation-wide competitive advantage.
That's the view of ICONZ-Webvisions, cloud and manage hosting provider, who helps organisations realise how the cloud can help differentiate their organisation.
In 2013, 88% of New Zealand organisations already accessed emails via the cloud, the company says. "Many businesses understand the financial advantages of using the cloud. Senior executives have been quick to grasp the cost advantages," it explains.
"Large, irregular, forecasted Capex can be replaced by smooth, predictable Opex spending. Using cloud-based services to host your desktop, CRM, analytics and business intelligence is increasingly common."
But what is the next step?
Leveraging the cloud to build organisation-wide competitive advantages is the direction organisations should be heading towards, ICONZ-Webvisions says.
As the market shifts, the company asks how the cloud can actually fuel growth. "How can the cloud's enormous compute identify changing customer needs, target new segments and expand into new markets?"
The company offers three advantages the cloud provides enterprises, beyond lowering costs.
Increase collaboration by removing constraints "Working in the cloud removes the constraints of location and time that may be currently hindering your team," the company explains. "It lets your staff work from practically anywhere with an internet connection."
True collaboration across your business can foster innovation. "Project teams can be brought together to share their knowledge, tapping on once remote expertise and drawing on their collective wisdom."
ICONZ-Webvisions says organisation can benefit from increasing scale and specialisation. "The Ministry of Education uses ICONZ-Webvisions' cloud-based services to bring remote schools together, and provide access to learning materials not otherwise available locally," the company says. "Through interactive e-learning, students can learn from specialist teachers dotted around the country."
Big data-driven decisions The cloud can be used to process enormous amounts of raw (big) data. The cloud's elastic computing capacity can be applied to expansive data sets. Such data analysis can result in key insights and trends not yet apparent to competitors.
"Organisations use the cloud to dig through their big data, learning customer preferences and delivering more relevant offers," ICONZ-Webvisions explains. "Businesses leverage the cloud to interact with massive customer bases, and analyse data that would've previously been too costly or even impossible."
Jack Talbot, ICONZ-Webvisions NZ general manager, adds, "Big data analysis is really driving the next wave of cloud adoption. Clients see opportunities earlier, react and scale accordingly."
Similar to collaboration, information once held on branch servers and employees' hard-drives can now be shared across the organisation.
"This can draw out insights, leading to better decisions. Furthermore, the cloud makes these insights available when and where it's needed," says Talbot. It enables businesses to get relevant information at key decision points, guiding processes and decision makers with automated analysis in real time."
Increasing agility "The scalability of cloud-based resources is already well known," ICONZ-Webvisions explains. "Your organisation can seamlessly handle unexpected demand spikes (or troughs) at will – since these resources are virtual."
This is especially true for software developers. Animoto, an Amazon-owned start-up, expanded from 50 to 3500 virtual servers within 3 days. "The cloud reduces developers' time to market. You can prototype new applications faster, gaining feedback and fail-faster, all at lower overall costs."
Related stories
Top stories