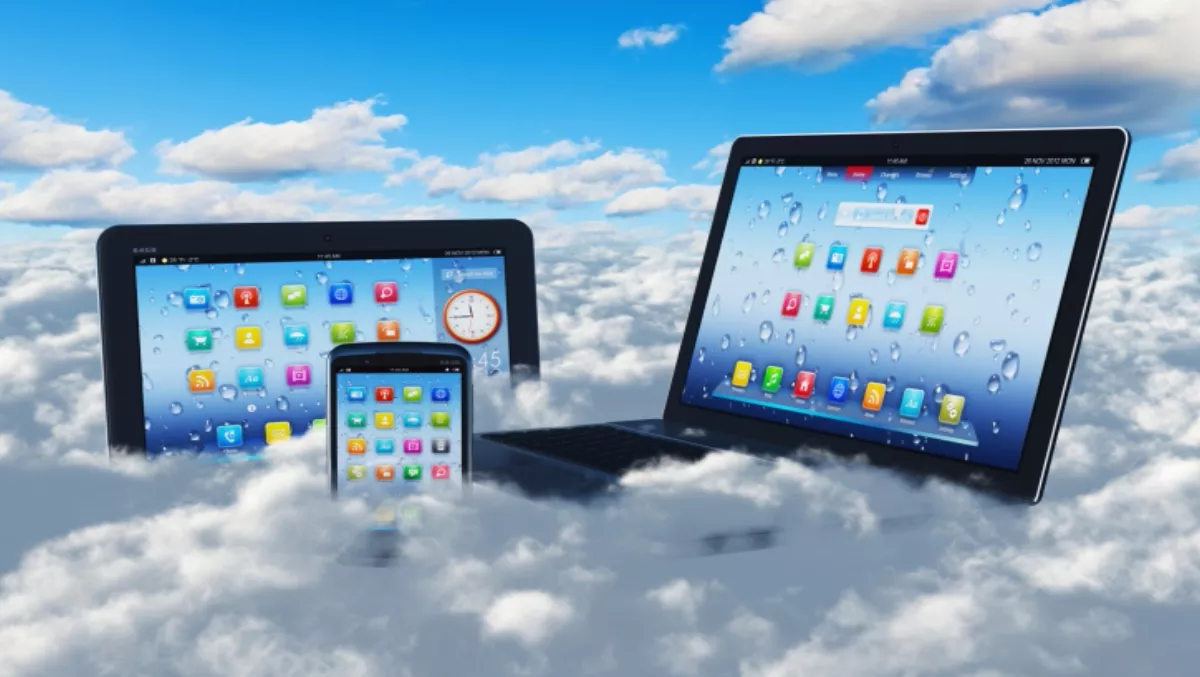 Cloud offers so much, but beware of hidden risks
FYI, this story is more than a year old
While customers are taking advantage of the seemingly unlimited computing resources available in the cloud, they should beware of the hidden risks in doing so.
In establishing a cloud business, certain service providers will choose to set up their own additional data center facilities. The risk is that the operational levels of these will be low.
Having invested serious capital expenditure, the operators need to maintain an infrastructure that provides high performance and is able to accommodate sudden spikes, yet many are likely to have limited resources and budgets that curb performance.
For this reason, new customers would be well advised to make sure they perform thorough due diligence before jumping into the cloud.
One option available to customers is 'cloud bursting', where solutions are seamlessly integrated and can be provided in optimal form factors.
For example, customers can use their own hardware solutions under ordinary circumstances and switch to using software solutions in the cloud only during peak demand.
There are other ways in which enterprise CIOs can improve return on investment (ROI) from cloud deployments.
Most obviously, enterprises seek to fulfill increasing computing demands as they move IT resources to the cloud for operational efficiency, increased internal IT agility and reduced total cost of ownership (TCO).
Yet the advantages of best-of-breed internal deployments are often lost when deploying in the cloud, promoting an urgent need for advanced application delivery controllers (ADCs) that will accelerate and secure their applications and networks in the cloud environment.
Leading vendors offer comprehensive application delivery solutions for the cloud with a choice of various form factors including software ADCs, hardware appliances, and cloud-based services that enable flexible deployment in any environment and an elastic pay-as-you-grow licensing model.
Security issues
The most obvious risk to cloud comes from external attacks. Even though cloud service providers implement defence systems to protect subscribers' data and resources, the risk of security breaches exists.
Recent security attacks have been growing in both complexity and persistence, and there is not a single perfect solution that can prevent all types of attacks.
In the case of public cloud services, in particular, the responsibilities of service providers and subscribers are not clearly stated, which creates additions risks in access control, ID management, etc. because vulnerabilities can be missed by both parties.
A particular risk exists in multi-tenant environments. This technology is used commonly in cloud environments to provide services to multiple subscribers on a single platform.
However, it can cause security risks when the isolation between virtual machines or partitions is not strong, and the resource is shared with other subscribers who may not have taken necessary security measures, or even have malicious motives to attack other users sharing the platform.
Leading vendors are providing ever more advanced solutions that address the evolving demands for cloud and virtualisation users. It is now possible to commission a cloud platform that includes RBM (Rental Billing Model) and UBM (Utility Billing Model) licensing models. This enables cloud service providers to create an elastic 'pay-as-you-grow' environment and billing infrastructure.
The beauty of cloud lies in this 'pay-as-you-grow' billing model, which lowers the initial cost and offers the flexibility to scale up and scale down as necessary. Customers are advised to review their service levels periodically, to ensure they are on the best rate plan.
Another innovative cloud solution is a software-based ADC that delivers ultra-high performance with up to 8 Gbps of throughput. This can be installed on commodity hardware and supports major hypervisor editions such as VMware, Microsoft Hyper-V, KVM, and Xen.
It can also be deployed in Amazon AWS based on the 'bring your own licence' model, giving customers the flexibility to install in any environment, reduce hardware costs, deliver on data center consolidation initiatives and increase flexibility.
While any industry vertical can deploy cloud, leading ADC vendors are seeing more demands to deploy ADCs among cloud service providers, data centers and telecommunications providers.
Clearly, these benefit significantly as they operate large-scale data center facilities and seek to create an infrastructure that offers premium feature sets to customers as a service, while reducing costs.
By Hayato Koeda, Vice President South APAC, A10 Networks
Related stories
Top stories