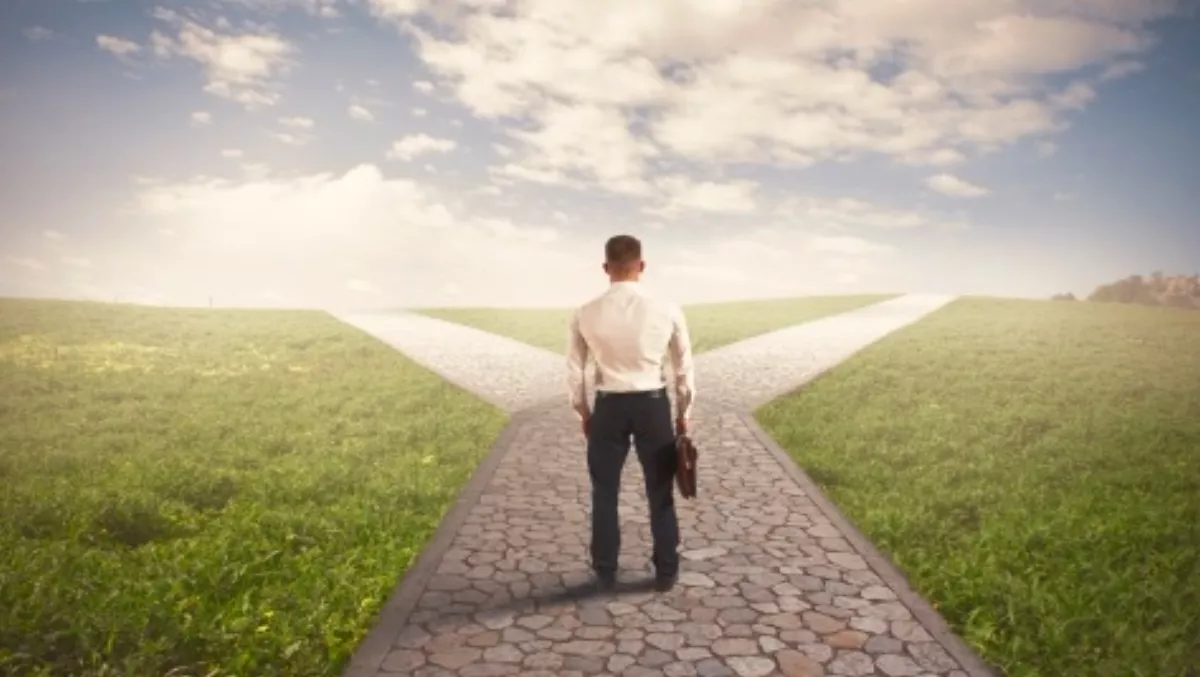 Cloud top of the agenda for IT decision makers
FYI, this story is more than a year old
Increasing focus and efforts on cloud computing have been identified as a major priority for decision makers in the APAC region, according to a new study from F5 Networks, in collaboration with analyst firm Frost & Sullivan.
The study, "The New Language of Cloud Computing", found 58.6% of organisation decision-makers identified cloud computing as their top priority in the next 12 months, and 91% of enterprises were either already using cloud services or currently in the planning or implementing stage.
The study outlines an A-B-C-D framework that identifies four key factors shaping today's enterprise cloud services decisions:
• Applications: enterprises are increasingly outsourcing strategic and core workloads to the cloud, including mission critical applications such as Enterprise Resource Planning (ERP) and security • Business decision-makers: the role of non-IT business leaders in cloud services planning and procurement is expanding • Customers: discussions on cloud adoption are shifting from business-centric to customer-centric, focusing on how cloud services can enhance the value and experience delivered to customers • Defense: security and privacy of IT environments remain a key focus, with 68% identifying security as the biggest impediment in adopting cloud services
Emmanuel Bonnassie, senior vice president, Asia Pacific, F5, says, "With virtually all enterprises now currently using or in the process of adopting cloud computing – and seeing real business benefits – understanding and decision-making around cloud is rapidly maturing and evolving."
"We noted increasing conversations in leveraging the advantage of hybrid IT environments to deliver the agility and flexibility of cloud computing while maintaining security, control, and visibility over the last six months," Bonnassie says.
"To fully benefit from a hybrid infrastructure, IT silos must be broken down, applications and supporting services must be abstracted from infrastructure so they can be seamlessly and automatically provisioned across multiple parts of a hybrid environment, offering businesses greater agility, scalability, and freedom."
The study showed a strong understanding of the actual benefits of cloud services beyond cost-savings, particularly in driving business model innovation and experimentation without increasing capital expenditure or other risks.
Three out of four decision-makers agree that cloud services are a solution to "faster speed to market and increase competitiveness;" while 70% agree that cloud computing "is a critical component in any business transformation strategy."
The study indicates Software-Defined Everything (SDE) and related emerging technologies will best meet the management demands of automated environments as cloud services begin to resemble an infinite resource pool, with intelligent, real-time monitoring and managing systems. T
The study further notes that the resulting Everything as a Service (XaaS) IT environment is predicted to significantly disrupt the way technology is consumed and inspire business model innovation – ultimately transforming whole industries.
Related stories
Top stories