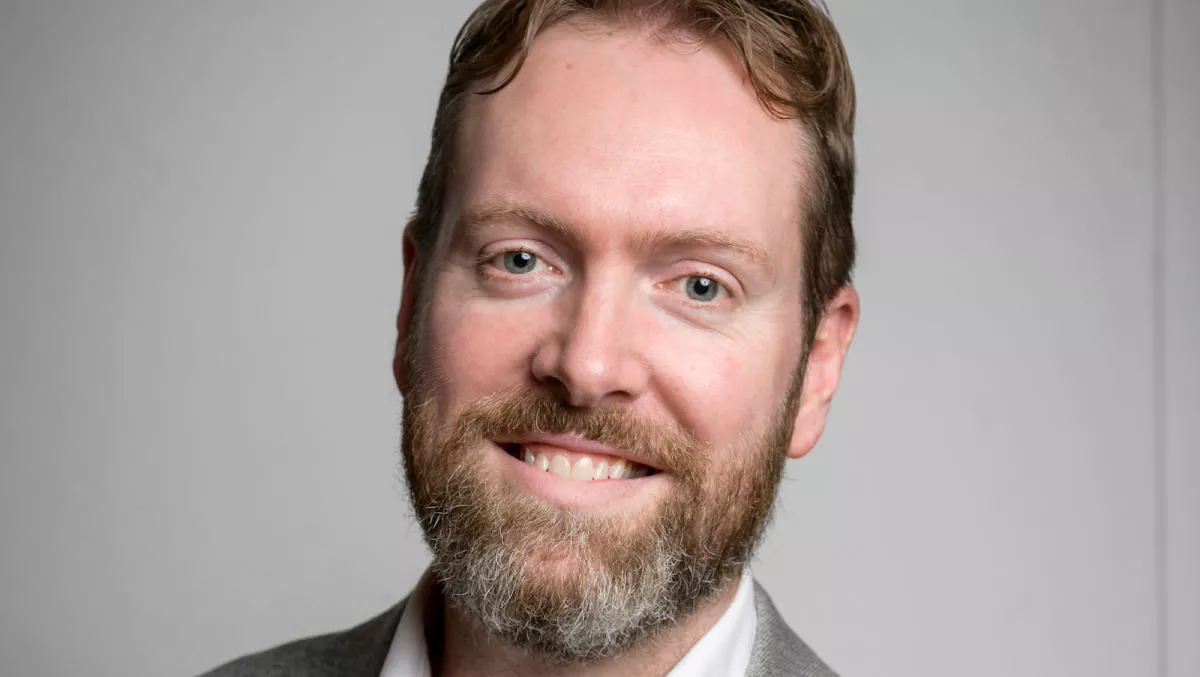 Cloudera extends the data cloud experience - everywhere
FYI, this story is more than a year old
Cloudera has today revealed details of its new enterprise data cloud, built with hybrid cloud in mind.
Cloudera Data Platform Private Cloud (CDP Private Cloud) is designed to help enterprise connect on-premise private clouds to hybrid clouds, without sacrificing security or governance.
Cloudera Asia Pacific and Japan vice president Mark Micallef says every enterprise-scale business must by data-driven if they are to navigate volatile business environments, but for many that has been out of reach for many.
"The culmination of the vision for an enterprise data cloud now allows business to navigate complex data processes across multiple clouds, manage data governance, and enable multi-function analytics, regardless of where the data resides. IT can say yes to any analytic function on any cloud, enabling the speed and agility the business wants with the security and governance the enterprise demands.
Cloudera, in partnership with Red Hat and its OpenShift environment, enable CDP Private Cloud to create an essential hybrid, multi- cloud data architecture, enabling teams to rapidly onboard mission-critical applications and run them anywhere, without disrupting existing applications.
Furthermore, companies can collect, enrich, report, serve and model enterprise data for any business use case in any cloud.
"Cloud-native infrastructure like Kubernetes provides a strong foundation for next-generation data analytics platforms," comments Red Hat Asia Pacific senior vice president and general manager Dirk Peter van Leeuwen.
"We're pleased to deliver the preferred container solution for CDP Private Cloud with Red Hat OpenShift, helping organizations to transform data into clearer and more actionable enterprise insights.
Cloudera adds that CDP Private Cloud modernises data platforms by leveraging decoupled storage and compute with containers and Kubernetes to accelerate time value by ten times.
This acceleration ensures critical workloads meet their SLAs, realising the vision of a consistent hybrid data cloud.
Cloudera ANZ country manager Nick Hoskins says that local interest in private cloud technology is significant, particularly within banking and government sectors with strict security requirements.
"A great number of our customers are excited by what a multi-cloud data architecture can deliver. CDP Private Cloud gives us, our partners and customers, an opportunity to push the boundaries further, leveraging the benefits of private cloud technology to deliver even greater data and business agility," explains Hoskins.
CDP Private Cloud offers:
Easy delivery of data analytics and machine learning services, up to 10x faster than traditional data management solutions and cloud services to react faster to changing business requirements and eliminate the risks of shadow IT.
The ability to meet exponential demand for data analytics and machine learning services, with a Petabyte-scale hybrid data architecture that can flex to use private and public clouds, delivering faster time to value and supporting critical workloads at scale.
Compute infrastructure optimisation and sharing across the data lifecycle – streaming, engineering, warehousing and machine learning – increasing efficiency and lowering cost by reducing compute infrastructure requirements for data analytics and eliminating needless data replication.
Security and governance policies can be easily and consistently enforced across hybrid and multi-cloud cloud deployments to reduce the risk of regulatory compliance issues and the resulting fines.
A platform powered by open source, ensuring continual, rapid innovation to address evolving business requirements today and tomorrow.
Derek Judge, APAC Head of Channel - Alliances comments:
"Across Australia and New Zealand we have an extremely strong partner network. Within Australia, we have approximately 66 partners registered and a further 15 within New Zealand. Some of these partners are part of our global network and active in the ANZ region, others are strong local players. So we don't see counting partners in absolute terms as an exact science.
"Our partners include the likes of Accenture, DXC and NTT who are all actively working with us across the ANZ region," comments Cloudera APAC channel lead Derek Judge.
"CDP Private Cloud represents an exciting business opportunity for our partners. Right now, no other vendor in this space covers the full data lifecycle with multi and hybrid cloud support – exactly what the largest businesses in ANZ are seeking to accelerate their data journey. The time for partners to truly differentiate and lead with CDP is now!
CDP Private Cloud is in tech preview for select customers and is expected to be generally available later in Cloudera's third quarter of 2020.