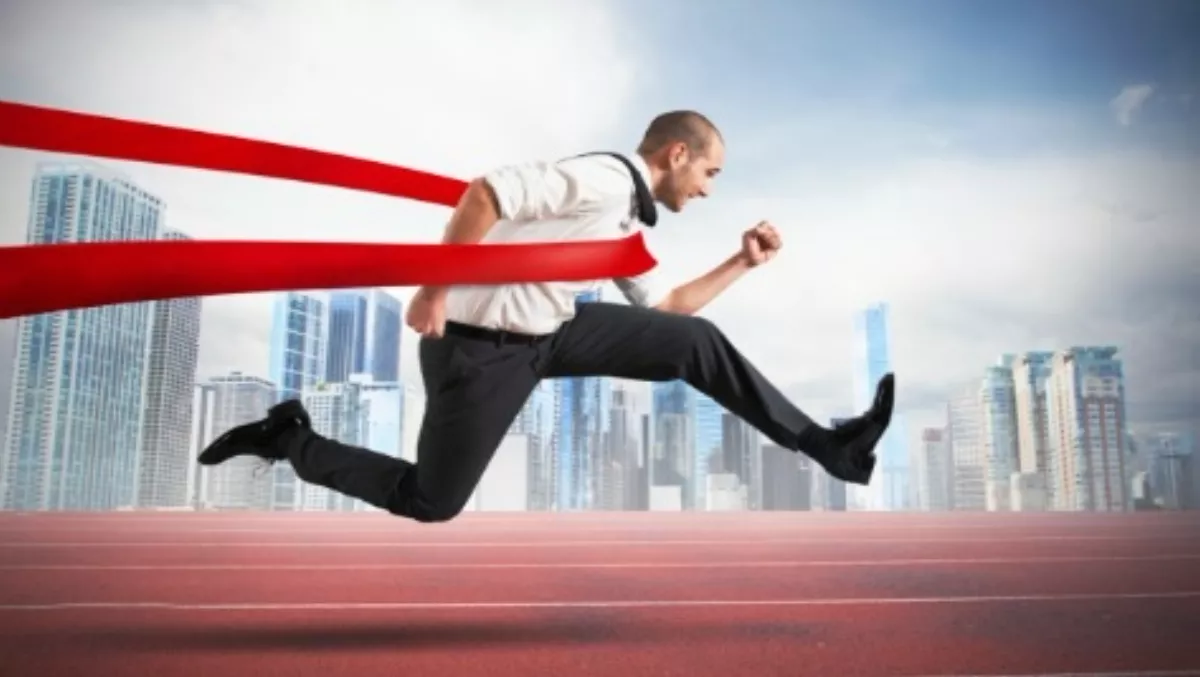 Cognizant makes it to Internet of Things winner's circle
FYI, this story is more than a year old
Cognizant has made it to 'the winner's circle' for Internet of Things (IoT) service providers, according to a new HfS research report.
HfS defines IoT services as those that design, create, and manage a pathway for the physical world to enter the "As-a-Service Economy", by creating a bridge between hard goods and services, and digital infrastructure.
The HfS report evaluated 18 major providers on a number of criteria to determine their ability to deliver services and drive transformation.
Service providers demonstrating excellence in execution and innovation are placed in the "Winner's Circle".
Cognizant is recognized in this report for its integrated IoT services. According to the company, these services reflect its corporate thought leadership, which is based on its Code Halos concept of 'the information that surrounds people, organisations and devices that is today's digital fuel'.
According to HfS, Cognizant has a strong IoT vision that reflects a "rare combination of thought leadership with excellence in execution," and a "smart IoT practice structure (that) fosters rapid IoT development."
Cognizant's IoT services are a result of integrations and collarboations with consultants, industry experts, design thinkers and technologists with expertise in mobile, cloud, advanced analytics, automation, artificial intelligence, and other digital technologies.
According to the company, this model allows Cognizant to tap the "best, most appropriate resources" for each client engagement.
Cognizant also has a willingness to co-invest in an environment where enterprise buyers are seeking an IT services provider who demonstrates experience, or will co-invest time and money to develop solutions, says HfS. Furthermore, the company has account management practices that demonstrate a commitment to listening to client problems, suggesting workable solutions, and willingness to bring in the appropriate partners, HfS says.
"The Internet of Things is driving unprecedented digital transformations in the business and operating models of the enterprise, and many service providers are struggling to keep up with these changes," says Charles Sutherland, HfS Research chief research officer.
"The emergence of the Internet of Things, driven by pervasive connectivity, is prompting enterprises to seek out partners like Cognizant that have understood the possibilities created by IoT and matched that with the process and vertical expertise to deliver the right solutions," he says.
"IoT helps us partner with clients to create game-changing digital experiences that go well beyond screen-based engagement. In addition, the instrumentation of those digital experiences generates detailed data from which we derive insights that create meaningful business value," says Sean Middleton, Cognizant Emerging Business Accelerator chief operating officer.
"We're pleased to be recognized by HfS for our IoT vision and thought leadership, and expertise in helping our clients execute on their digital transformation roadmaps.
"Our Cognizant Digital Works accelerator methodology is a key enabler to helping clients imagine what's possible and the opportunities created when connecting machines and devices to people and organisations.
"We help clients think big, start small, fail fast and scale quickly, and bring winning solutions to the market with speed," he says.
Related stories
Top stories