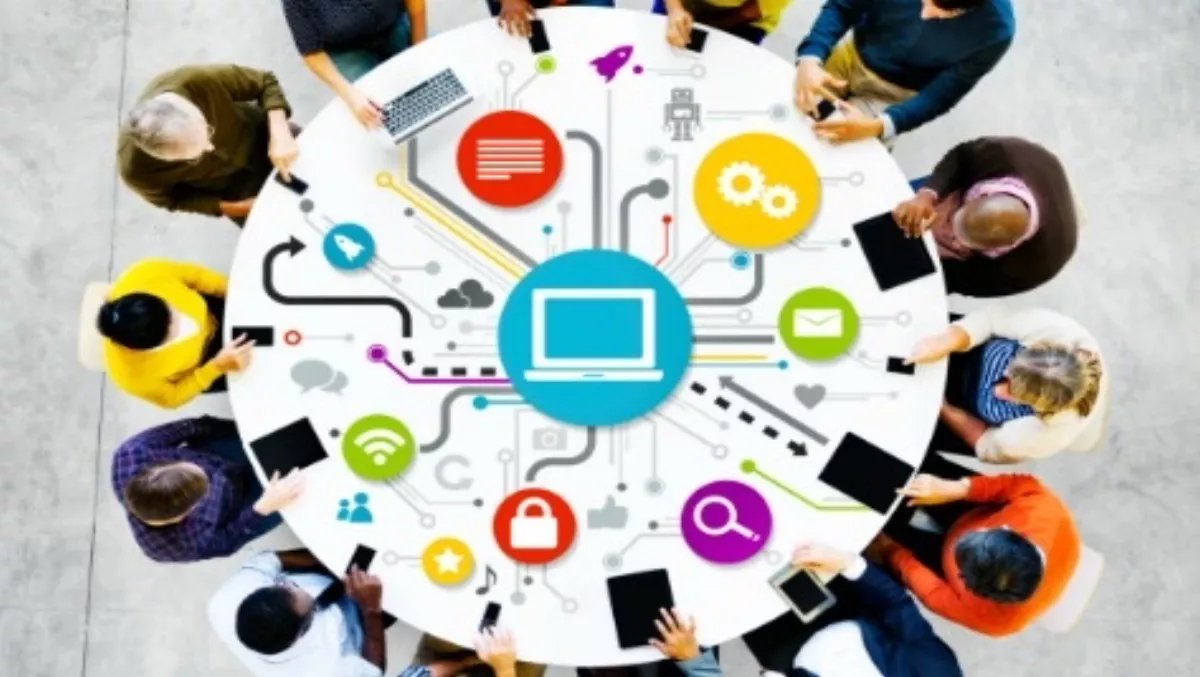 Collaboration in the Enterprise: Facebook trumps the rest
By Alistair Ross,
Mon 22 Dec 2014
FYI, this story is more than a year old
We all know that online collaboration tools in the enterprise are rapidly becoming a considered benefit and a reality of the modern workplace. Most renowned are tools such as Google Docs, Office365, but there's also some fantastic tools that embrace the more social aspect of collaboration. Examples of those include Trello, a web and mobile tool which allows you to put up 'Trello' boards (boards you can put virtual post-it notes and move them all around as priorities dictate). Microsoft's Yammer is their answer to Facebook for the workplace, as well as SalesForce's Chatter and IBM's Open Connections. There's also more project focussed tools like Asana, which takes collabortative project-based work to the next level, perhaps verging on the micro-manager's wet dream, but whatever the tool, search for online collaborative software out there and you'll find that the offerings today are in abundance.

The problem, however, is that humans are lazy by default. The choice to go with what you know is probably going to win out, unless something's in your face. Recent studies have shown that out of all the places that could possibly be used to collaborate electronically in a corporate environment ended up being the same tool that most of us use at home to collaborate with our friends and family. Yep, you guessed it. Facebook.

The problem with that? Facebook is not designed to keep work data safe and secure. Despite companies like Microsoft touting free corporate social media tools like Yammer, that do their best to keep the corporate data "in" their corporate walls, the appeal and ubiquity of Facebook is making data leakage in the workplace a very real thing. Facebook are reportedly working on a new site called "Facebook at Work". This might alleviate some of the potential fears about data leakage in the workplace, but to date, Facebook haven't had a great track record when it comes to privacy before profit.

According to a UK research firm, Avanade, their study data, surveying over 4000 users and 1000 businesses' IT decision makers claimed that 77% of managers and 68% of users now use some form of enterprise social networking tools to either make their jobs more enjoyable, faster or more productive. This trend is growing, too.

The study showed that whilst decision makers were trying to put tools like Microsoft's Yammer or SharePoint, Salesforce's Chatter and IBM's Open Connections first, it is clear that at 74% adoption, Facebook is clearly the favourite amongst users today.

The case for social-led enterprise collaboration software is clear to see by the high level of adoption of 'in the wild' software such as Facebook. The way to resolve this with more suitable tools is by ensuring a proactive ICT team understand the needs of their user base, and by rapidly delivering and communicating the appropriate platforms for the workplace, otherwise 2015 could be the year of Bring Your Own Social Network!