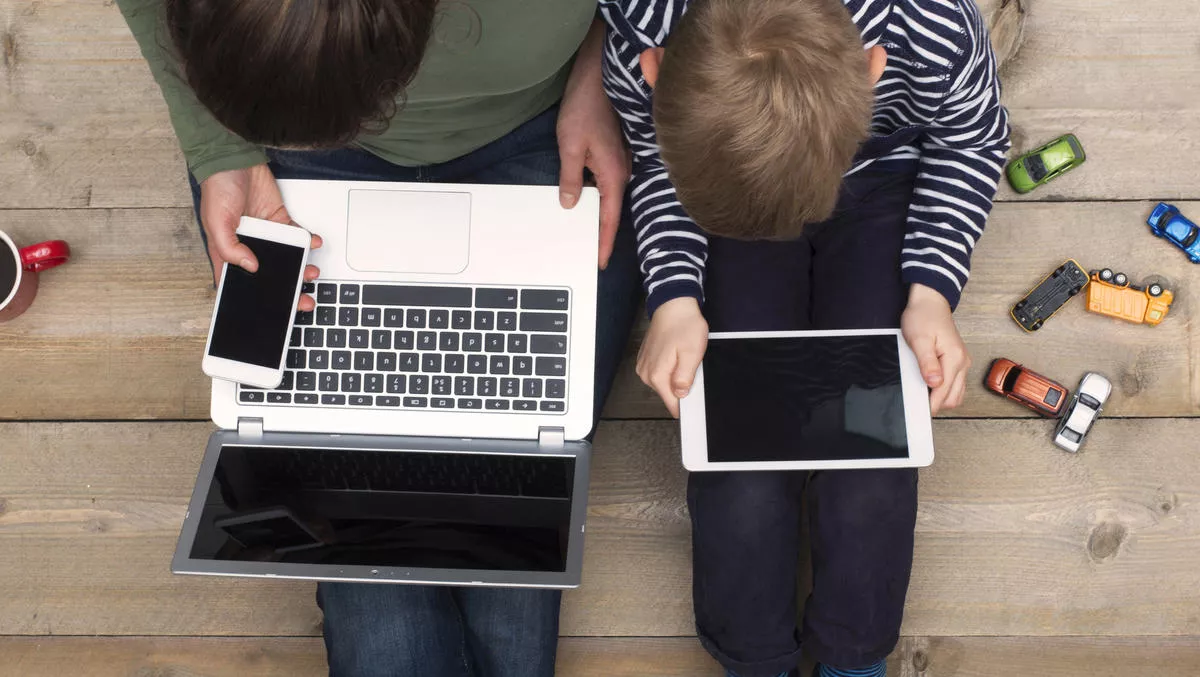 ComCom: Broadband pricing stagnant in 2020 despite NZers flocking online
Tue, 16th Mar 2021
FYI, this story is more than a year old
New Zealanders gobbled down 37% more broadband data than usual in the first half of last year, with the average fixed broadband usage rising from 207 gigabytes (GB) per month to 284 GB - mainly due to the Level 4 COVID-19 lockdown.
The Commerce Commission's Annual Telecommunications Monitoring Report 2020 shares evidence that New Zealanders worked, learned, and played differently last year, as the nation migrated online.
"At the same time, total retail telecommunications revenue fell by 4%, reflecting both the impact of strong ongoing competition on retail prices as well as COVID-19-related revenue losses in some specialised services such as international mobile roaming," comments Telecommunications Forum CEO Geoff Thorn says.
The report predicts that 87% of New Zealanders should be able to connect to fibre by 2023. As of March 2020, 57% of all connections were fibre connections, 28% were copper connections, 13% were fixed wireless, and 3% were 'other'.
While fixed wireless broadband suffered a 25% drop in speed levels, average download speeds for all broadband technologies remained stable.
Despite increased demand, fixed-line broadband pricing remains expensive tor all tiers compared to other countries in the OECD.
For naked broadband plans, "The price of the cheapest high user [unlimited plans at 100Mbps] and ultra-high user broadband-only plans have decreased $10 since 2019, to $73," the report notes. The OECD average is $67.
It's a similar issue for broadband and phone plans, which are also markedly more expensive across all tiers compared to the OECD average.
New Zealand mobile plans are also, on average, more expensive than average prices across the OECD, but there is a difference amongst tiers. Entry-level phone services are slightly cheaper ($18 compared to OECD average of $24), however, the high user tier is more expensive ($47 and OECD average of $42 respectively).
According to Telecommunications Commissioner Tristan Gilbertson, network operators saw a 20% drop in mobile roaming revenue because fewer New Zealanders travelled overseas. However, there was a 2% increase in revenue from subscribers of overseas networks, who may have been stuck in New Zealand due to the pandemic.
He notes that other trends in the report, such as the move to 'unlimited' data bundles, also doubled for residential accounts and quadrupled for business accounts. Whilst these shifts are not directly related to COVID-19, it does show a marked change in how New Zealanders consume data.
"We are also continuing to see Kiwis moving off copper broadband connections onto fibre and other new technologies, with copper connections dropping to 28% of total broadband connections," Gilbertson says.
There were 441,000 copper connections in the year to 30 September 2020, a 24% drop compared to the previous year.
"In addition, residential landlines are continuing to decline in popularity, with more than half of household fixed-line connections now purchased with no voice service," Gilbertson says.
More than half of household fixed connections have no voice service whatsoever as people shift to naked broadband.
New Zealand's largest fixed broadband providers may also be losing ground to smaller competitors - smaller providers' market share grew from 11% to 13% in 2020. Spark accounts for 40% of the market, followed by Vodafone (21%), Vocus (13%), 'Other' (13%), 2degrees (7%), and Trustpower (6%).
New Zealand's mobile market comprises Spark (40%), Vodafone (40%), 2degrees (19%), and Mobile Virtual Network Operators such as Compass, Kogan, Trustpower, Vocus and Warehouse Mobile (1%).
"The Commerce Commission report shows the industry has invested $15.7 billion over the past decade, and New Zealanders are relying on telecommunications services more than ever. Yet in that same decade, industry revenue has remained essentially flat, at around $5 billion per year. As an industry, we face an ongoing challenge to achieve the necessary financial returns to invest in even better networks and services for the future," concludes Thorn.