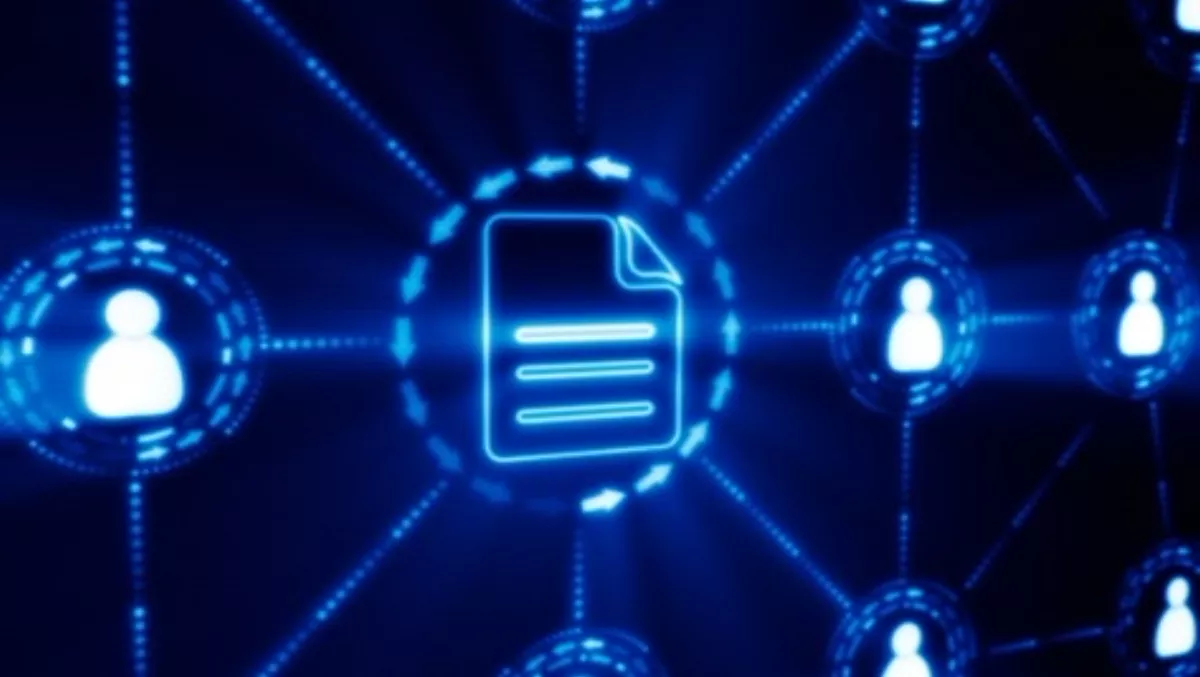 Commvault addresses file sharing security concerns
FYI, this story is more than a year old
Commvault has extended the capabilities of its Endpoint Data Protection Solution Set in order to address the growing security concerns surrounding file sync and share solutions.
The new capabilities of the solution set aim to help business users more safely store, access and share files virtually anywhere.
Commvault's Endpoint Data Protection Solution Set offers businesses an enterprise file sync and share (EFSS) solution that provides a complement, or alternative, to existing solutions.
For instance, it can be used to complement existing cloud services by ensuring the data shared through OneDrive, Dropbox and others is visible to IT, secured and backed up, and fully searchable for use by end users and for eDiscovery.
The solution set adheres to corporate data management best practices to ensure sensitive data remains secure in compliance with business requirements.
File sharing services such as OneDrive and Dropbox are being used more frequently and are driving new levels of collaboration in the enterprise.
However, according to Commvault, this comes with a cost. These files and the data within them are not backed up, and not subject to the same data management disciplines considered routine in enterprise environments, Commvault says.
As a result, CIOs, compliance and risk officers, and general counsels are increasingly concerned about meeting legal and compliance requirements as users share data in and out of the enterprise.
Commvault File Sharing brings data under IT control for the most security sensitive use cases, according to the vendor.
By having a user's data stored in a secure repository accessible via any web browser or mobile device, enterprises using Commvault File Sharing are able to meet stringent regulatory and data governance requirements, says Commvault.
"Commvault File Sharing and its Edge Drive feature fit in line with the market demand for secure, scalable collaboration platforms that enable end-users to easily share content worldwide between employees and non employees while meeting IT's protection, recovery, and compliance requirements," says Liz Conner, IDC research manager.
"As a result, Commvault is helping to bring control back to organisations with secure sharing and collaboration capabilities that add strategic value to its core endpoint data protection solution set," she says.
The vendor also announced the availability of Edge Drive, a new feature within Commvault File Sharing which delivers a virtual folder that acts as a 'personal cloud' for real-time sharing across mobile devices and through a web console.
Edge Drive captures data from various sources, including other EFSS solutions, for seamless data protection and governance.
"It's no secret that IT is losing its grip on corporate data through the combination of poor data governance and an increasing reliance on less secure file sharing solutions," says Rama Kolappan, Commvault Information and Mobility Management Business Unit senior director and head.
"Through Commvault File Sharing and our new Edge Drive feature, users now have the freedom to share, collaborate and be productive from virtually anywhere in the world without any tradeoffs in security and compliance.
"As an established leader in back-up and information management, we are proud to be able to give enterprises a 'best of both worlds' solution that doesn't cut corners in file synchronisation, sharing, usability and just as importantly, data governance and security," Kolappan says.
Commvault File Sharing with the new Edge Drive feature is available now and is licenced per user.
Related stories
Top stories