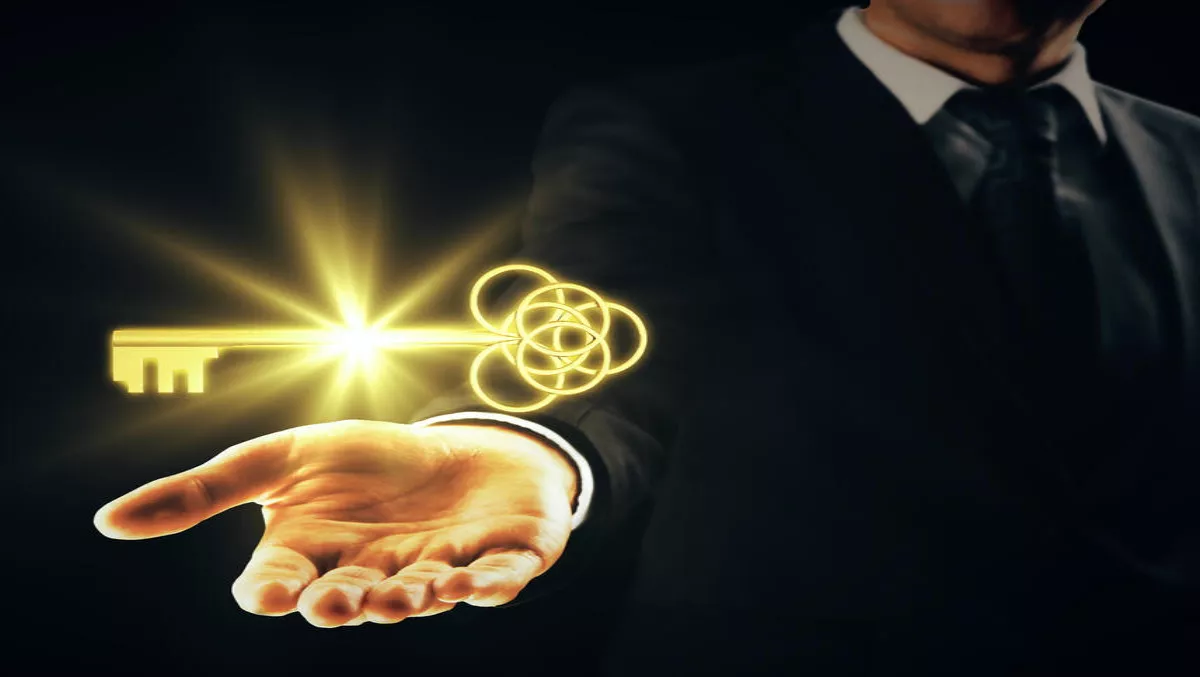 Commvault Data Platform releases new innovations for enhanced data value
FYI, this story is more than a year old
One of the major announcements at Commvault GO this week is the company's new innovations for its Data Platform for better business insight and fewer data management complexities.
The innovations will cover a software defined data services, orchestration and user interface, and the company says it will help enterprises gain more value out of their data in a highly changing and disruptive market.
"With the explosive growth of data, the move to the cloud and the increasing pace of change, the complexity related to controlling data intensifies," says Robert Hammer, Commvault chairman, president and CEO.
To maintain control, the company's newest innovations build on the Commvault Data Platform's existing API infrastructure, which will provide openness and flexibility when it comes to infrastructure, platform, compute and storage providers.
To aid with cloud migration, the company has announced expanded capabilities for Amazon Web Services, which move beyond the virtual machine. The new capabilities cover database protection to allow for holistic data management strategies for cloud or on-premise data.
In addition, new capabilities for workloads and application in Azure and Oracle clouds include backup, migration and data protection. There is also additional support for more than 25 public clouds and an increasing range of cloud workloads.
Business users will experience a simpler interface for configuration, running and monitoring their environment with Commvault's role-specific user interfaces on HTML-5. This includes admin consoles for database and virtualisation, which are able to provide graphical or visual representations of key business metrics such as KPIs and organisational health.
Automation has also been a key innovation for Commvault Data Platform, with the introduction of dev/test innovation strategies and enhanced automation capabilities.
The new capabilities can manage big data, workload management, as well as data access and storage 'on the fly' between hypervisor and the cloud. The company says the capabilities will simplify all cloud activities, including backup, workload migration and data recovery, making it easier for tailored and automated processes specific to their requirements.
Software defined data services will enable organisations to reduce legacy spend and scale storage for their data needs, through scalability and performance. The company is aiming to help customers free themselves from the constraints of vendor lock-in while being lower cost than traditional legacy systems.
Commvault is also expanding its available APIs, with new offerings designed to connect to the vast range of applications, workloads and infrastructure in a mix and match process.
Block level copy data management and support will enable customers to eliminate traditional siloed approaches to IT application solutions. The company says the new solution will support flash storage array and cloud replication, which will in turn lower costs and simplify data management.
Commvault has also extended its support for customers using Pure Storage flash arrays for array-based replication, which the company says will enable better capture, movement, retainment, discovery, analysis and recovery of data.
"By continuing to deliver a roadmap of innovation for data management, Commvault enables its customers to secure significant competitive advantages in a world where data is at the center of everything. Commvault's powerful data platform and solutions represent the industry's broadest array of products and services for holistic data management," Hammer concludes.
Related stories
Top stories