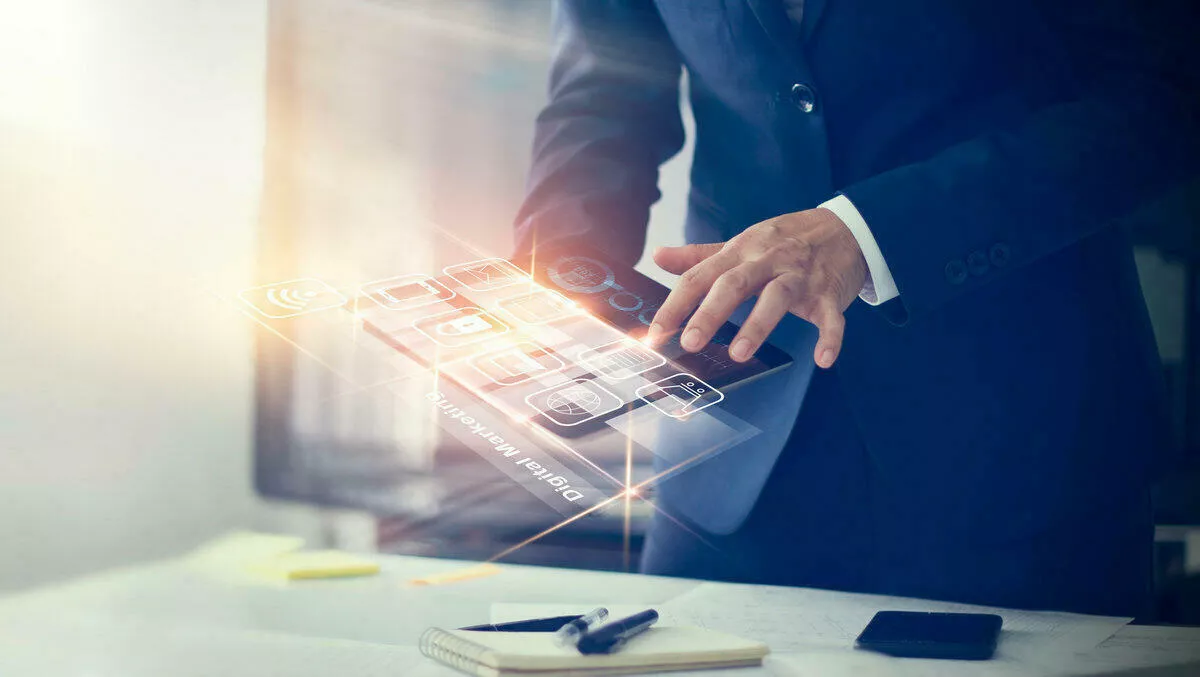 Commvault launches Metallic, a next generation SaaS venture
FYI, this story is more than a year old
At the Commvault GO 2019 event in Denver this week, Commvault announced the launch of Metallic, a standalone Commvault venture that offers a suite of Software-as-a-Service (SaaS) solutions designed for application workloads in the midmarket with opportunity to scale up to enterprise level.
Cutting to the chase: What is Metallic
With Metallic, Commvault proposes that customers are able to protect their on-premises, cloud-based, and hybrid file and application data with the SaaS solution.
As a whole, Metallic provides data protection and recovery on a cloud-native, flexible SaaS architecture that allows customers to scale - they can protect 1TB or multiple petabytes of data.
According to a statement from Commvault, the Metallic offerings also mitigate the risk of data loss, security threats and other issues like losing access to data in Microsoft O365 or poor backup performance.
With this new line-up, Commvault is focusing on simplifying the user experience and establishing a new brand and image for the business.
Metallic comes in three distinct solutions:
Metallic Core Backup and Recovery
Metallic Office 365 Backup and Recovery
Metallic Endpoint Backup and Recovery
Commvault states the design of the Core Backup and Recovery offering allows customers to choose whether they want to back up their data leveraging Metallic's cloud storage, or to a mix of their own existing on-premises or cloud storage.
When it comes to the specific inclusion of Office 365, Microsoft corporate vice president, AI and ISV engagement, Steve Guggenheimer says, "Many of our mutual customers are migrating their applications and data to the cloud. One of the really interesting use cases for Metallic is providing additional protection for individual user information within Microsoft Office 365.
"It's exciting to see this new SaaS service coming along on top of Microsoft Azure that brings together the best of what both companies have to offer," he says.
Commvault head of operations and go-to-market, Janet Giesen, says the sweet spot for the target market is companies with 500-2500 employees.
She says the product protects the most common workloads, and can be up in 15 minutes.
According to Giesen, 365 is the first SaaS application that Metallic offers protection for, but there will be a more formal programme in the next fiscal year.
A changing data landscape: Why the need
Metallic SVP and general manager, Robert Kaloustian, says when the team was researching the market there was one common theme with customers - they were compromising. There wasn't a product in the market that afforded SaaS with flexibility, he says.
"When data loss hits, Metallic gets it back fast and without any surprises," he says.
"Metallic is fast, secure, reliable and targeted at the most commonly used workloads in the midmarket, with enterprise-grade scalability. Combine these attributes with the ease and flexibility of a SaaS delivery model and we have a game-changing solution," Kaloustian says.
According to Sanjay Mirchandani, Commvault CEO, "Everything about this product reflects innovation and ambition. We are very proud of this product. It was built in-house, from the ground up, on a great backbone of technology.
When asked why Metallic was launched as a sub-brand of Commvault, Mirchandani says it is a new way of presenting the company and represents a new way of building things.
"We essentially created a startup within the company," he says. "It gives [the team] the freedom to create something that is world class and fit for customers. It stands on its own but has the support of a known brand behind it.
IDC research director infrastructure systems, platforms and technologies group, Phil Goodwin, says, "There is an unmistakable need for data protection solutions that will scale seamlessly, eliminating the need for disruptive forklift upgrades or changes in infrastructure platforms.
"Metallic data protection extends to both on-premises and cloud workloads. For many organisations, this will equate to simpler data protection operations with less downtime and seamless scaling," he says.
First US, then the world: Availability
Initially Metallic is being launched in the US with a select group of partners. There is no word yet on global availability, however Kaloustian says the subsequent launches will be based on customer demand.
Customers can purchase each offering on an annual or monthly subscription basis and can choose from three options depending on their needs.
"We wanted this to feel like a SaaS product in terms of pricing, the website and user experience," says Giesen.
At present, for US customers, a 45-day free trial of Metallic can be accessed on metallic.io and subscription-based plans are available through select launch partners.
For partners, Commvault states Metallic is designed to drive business and attaches to what partners are selling today, including cloud storage and SaaS application licenses.