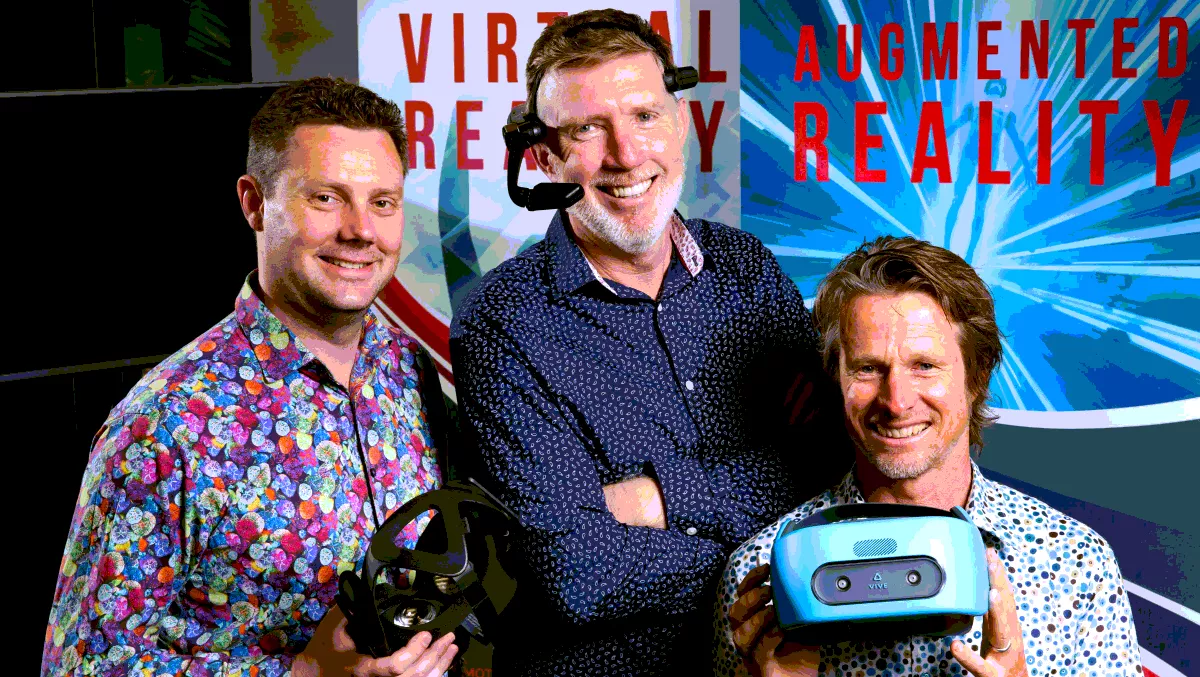 Company-X creates new reality for AR & VR technologies
Wed, 21st Aug 2019
FYI, this story is more than a year old
Hamilton-based software firm Company-X has added virtual and augmented reality to its portfolio, following the recent acquisition of local AR/VR specialists Pepper Creative.
The acquisition brings Pepper Creative under the Company-X brand, making for a team of more than 50 people and highly specialised capabilities.
"Pepper Creative and Company-X share some fundamentals that really confirm to me that this decision is the right one," says Pepper Creative founder Lance Bauerfield.
"We both listen to our client's blue-sky ideas and help form them into a tangible project. And, just like Company-X, we have been at the forefront of using advanced technologies to bring those ideas to life. Also, we both foster innovative software experts keen to advance their careers, who have so much knowledge and commitment to share.
Bauerfield has joined the Company-X management team, alongside Company-X founders and directors David Hallett and Jeremy Hughes.
Pepper Creative has worked with the likes of Fisher - Paykel and Westpac, as well as international clients in the United States and Sweden.
One of Pepper Creative's most recent projects involved the creation of AR, VR and mixed reality technologies for AsureQuality, a food safety and biosecurity firm.
"After crunching through seemingly endless possibilities, the starting point was to use a hands-free wearable computer headset to enable AsureQuality's people the freedom to perform their work and record comments, photos, videos for an inspection by voice alone," the company explains.
This development improves the client experience, which is crucial in what is a people-centric business. Clients can still see the person they are talking to without the obstruction of heavy glasses or visors, and the inspector has clear vision at all times, conforming to safety requirements.
"The work done for AsureQuality is a great example of how this evolving and highly specialised technology can add amazing value to a business. We can't wait to get stuck into more projects together," says Hughes.
"We're very excited to be growing the Company-X team with exceedingly clever people enabling us to deliver a whole new world of solutions" adds Hallett.
Pepper Creative has also worked with Workbright to develop a game-like training exercise for fire wardens, guiding them through how to clear spaces, teaching them to have outside inspections after a site is cleared and identifying risks and hazards.
Company-X was founded in Hamilton in December 2012. The company has worked with a Silicon Valley-based multinational and New Zealand government agencies.