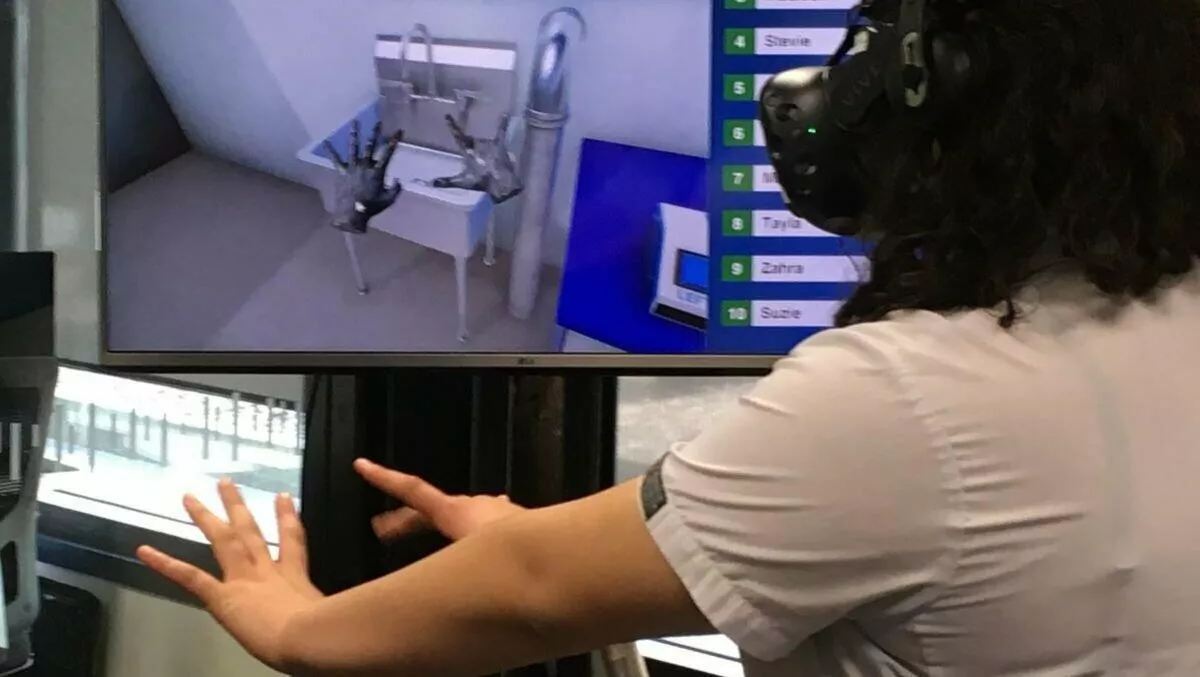 Company-X encourages girls to rule NZ's tech industry
Tue, 8th Oct 2019
FYI, this story is more than a year old
Hamilton-based Company-X is encouraging young Kiwi girls to smash stereotypes and get involved with science, technology, engineering, and mathematics (STEM) subjects, to turn unconscious bias on its head.
Company-X software architect Rachel Primrose and colleague Karen Moore recently visited girls at Hamilton High School, where she led three lessons for year 10 students as part of Smart Waikato's Secondary School Employer Partnership.
Primrose says that there aren't too many women in STEM fields because there is an unconscious bias against women. This doesn't just come from men, but other women too.
"Personally, I've had to shrug off a lot of unwelcome comments, from both men and women over the years, and that's straight-up unacceptable. Everyone needs to look at the way they're talking to our young people about STEM to break down that barrier," she says.
As Primrose and Moore delivered the classes, it was about challenging stereotypes and explaining their experiences as women working in STEM and IT - including education, career paths, salary, travel and lifestyle benefits.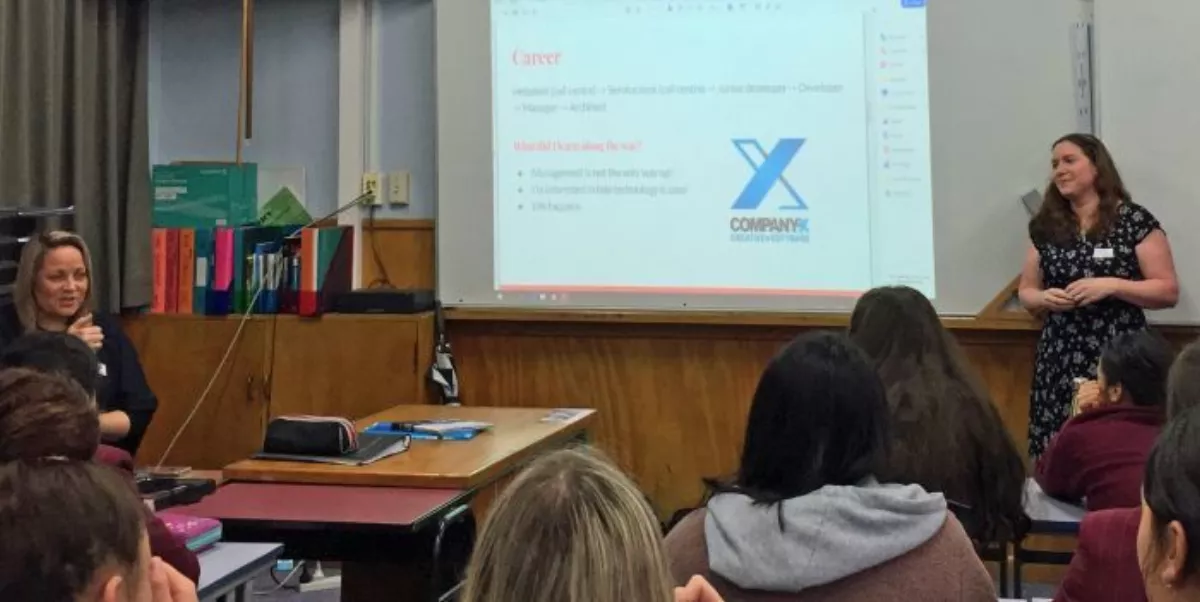 "We showed how statistics is relevant to STEM through having the students participate in data analytics on social media data," explains Primrose.
Students also visited Company-X's office to learn about the IT sector and how Company-X operates. The students learned programming by role playing a sandwich making robot that the students had to instruct one step at a time. The instruction to put the margarine on the bread, for example, would result in the margarine tub being placed on top of the unopened loaf.
Primrose and Moore also asked students to identify employees whom they thought work in STEM fields.
"Of Rachel's photo, one student said she's way too pretty to have a job in STEM. Turns out that the pretty lady was actually the most qualified on the photo board," adds Moore.
Hamilton Girls' High School mathematics student Nikaia Paama says the experience challenged her ideas about IT. She thought IT was for boys because girls didn't like it, but now she thinks differently.
"Having Company-X come into our classroom has allowed me to think of doing things with computers and seeing how fun it can actually be. I'm definitely thinking of doing something in this field of work. It sounds like a really interesting thing to do. Girls can do anything.
Student Angel Li says she's considering a tech career after spending a day as a software specialist at Company-X.
"I liked seeing an actual workplace and how what I am learning in digital technology in school can help me in the future.
Company-X support analyst Leah Gilbert is part of the ShadowTech 2019 scheme, which aims to match girls in years 9-11 with women mentors who work in STEM.
"It's important for girls to meet with women who are working in IT, to see first-hand that women play vital roles within the sector," says Gilbert.
"They were aware of how women can face certain attitudes, so I think that's where actually meeting women in a mentorship role helps.
"It was good being able to talk with them as a mum too - since I could tell them about my experience juggling family and work commitments. It was great being able to show them that there is flexibility in the industry," Gilbert concludes.