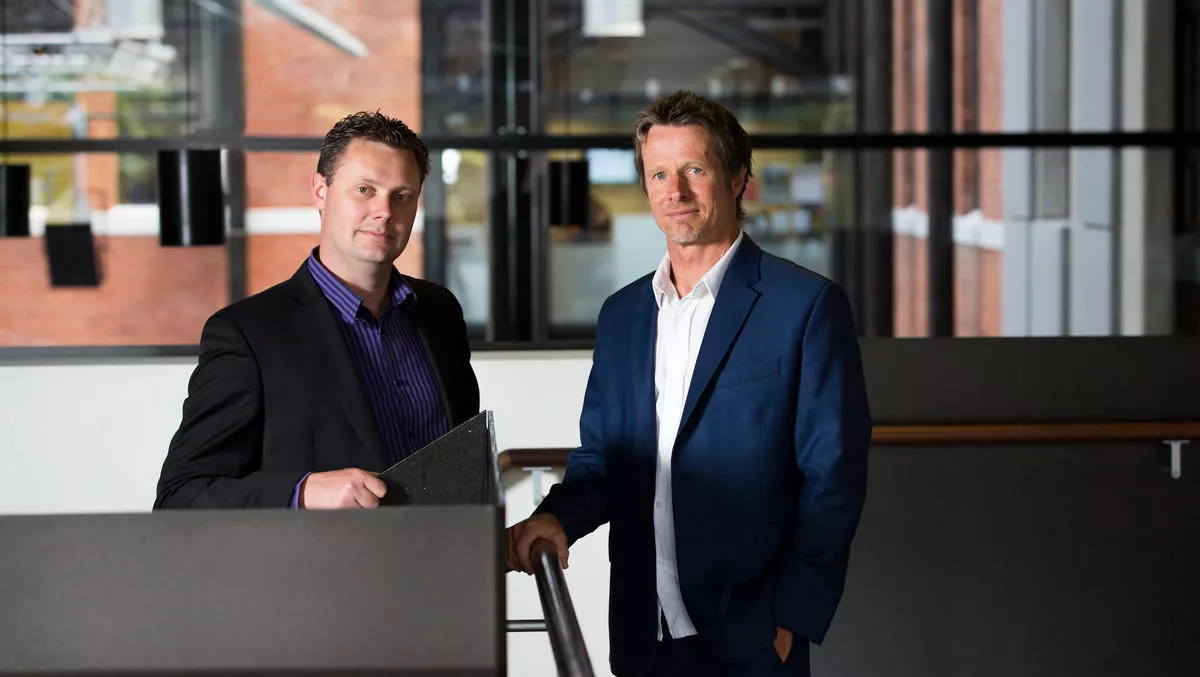 Company-X works on WebAR and WebVR
Tue, 16th Jun 2020
FYI, this story is more than a year old
When discussing web and software development in New Zealand, it's impossible to keep Company-X out of the conversation. TechDay spoke to David Hallett and Jeremy Hughes about their work on software and web development, their upcoming projects, and how COVID-19 has affected their business.
Augmented reality (AR) and virtual reality (VR) are being delivered over the web by software specialist Company-X.
"We're working on WebAR and WebVR," says Company-X co-founder and director David Hallett when asked to share Company-X's latest web development projects.
"This is cool because it's all delivered via the web. You don't have to install any software onto any devices. These sorts of tools mean you don't have to invest in expensive hardware.
One use case was house renovations, says Hallett, and there were plenty of other use cases.
"You can have a tablet running WebAR components and use the tablet to go around the house and virtually place furniture around the house as a sort of preview.
WebAR and WebVR work across devices and web browsers.
"So, rather than building a native app for a system, we can deliver a web-delivered VR solution which can really help with remote work, for example.
Fellow Company-X founder and director Jeremy Hughes adds, "It means the companies we're working for don't have to get a piece of software installed for their clients. It's all easy.
"It's as easy as going onto the company's website, clicking on the 'AR house' option and then boom, it's delivered into your browser with no software to install," Hallett adds.
"Now you can know for sure whether that ottoman would fit in front of the sofa, or whether that mirror would look good on that wall.
Founded in 2012 by Hallett and Hughes, Company-X roared onto the software development scene and immediately made waves. Specialties include the realms of digital content and user interface (UI) and user experience (UX) design, virtual reality and augmented reality (VR/AR), and strategy and support.
Its humble beginnings – in which Hallett and Hughes set up in an old soda pop factory in downtown Hamilton – have morphed into thriving business, expanding their team of two in 2012 to include nearly 60 software specialists in 2020.
"Another similar project we've been working on focusses on head-mounted tablet for use in remote support situations," says Hallett.
Company-X was the first Australasian reseller of hands-free voice-activated RealWear head-mounted tablets.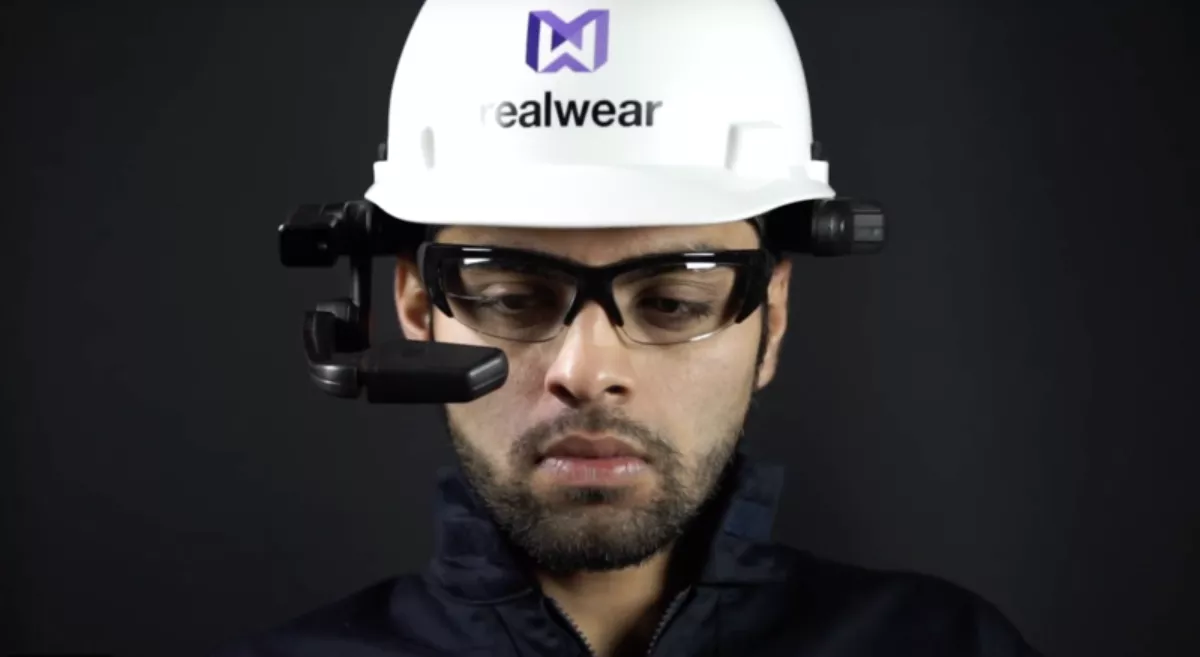 "The project pairs Company-X software with RealWear hardware. It's seen some really cool use-cases, especially now with the coronavirus pandemic.
"Recently we've been sending these devices over to remote workers while an expert uses their web browser to see exactly what's on the other end and tell them what they need to do.
"Where before it could cost thousands in airfares and hotels to fly in a specialist technician, with these devices the on-demand experts can now solve the problems from anywhere in the world.
Asked how the COVID-19 pandemic impacted Company-X, Hallett says it had led to an increase in work for the already busy company.
"We're growing all the time, we've taken on new projects," says Hallett.
Company-X ranked on the Deloitte Technology Fast 500 Asia Pacific, a list of the fastest-growing technology companies in the Asia Pacific region, in 2017, 2018 and 2019.
"We did expect some of our projects to go on hold," Hughes countered. "But it didn't happen. I think it's because we really focus on partnering with our customers and they trust us to get involved in really critical projects that have to be delivered.
"If our customers say we have to deliver, we deliver.
Working from home became the new normal for many during the COVID-19 pandemic, but Hallett and Hughes have offered their team the flexibility of working remotely since the company was founded in 2012.
"Remote working for us is definitely not something that is new, that's been part of our company culture since the beginning," says Hallett.
"The only difference for our people who usually work from home is they had to go into the supermarket one person at a time."
Allowing the Company-X team to work remotely attracts the best and brightest specialists from around the world. While the majority of the Company-X team are based in Hamilton, the greater Waikato and New Zealand, the company also has team members who work from Australia, Asia, Canada, the United Kingdom and the United States.
Company-X has seen more interest in digital transformation (DX) as a result of the pandemic.
"Some customers that we've been talking to for years about DX have suddenly realised the urgency of their need to start their DX," Hallett says.
"One of our customers in the health sector was part of this group.
"As the pandemic kicked in they saw that they needed to digitally transform and asked us for help to digitise some of their systems which were previously manual.
"These manual systems made it difficult for them to comply with hygiene and social distancing guidelines, and so needed urgent updating. So this backs up what I said before – the work hasn't stopped, by any means."
Company-X has won many awards, including the Independent Software Vendor Award at the Reseller News Innovation Awards 2019 and the Service Excellence and Global Operator awards at the 2018 Westpac Waikato Business Awards.
To find out more about Company-X and their solutions, head to their website.