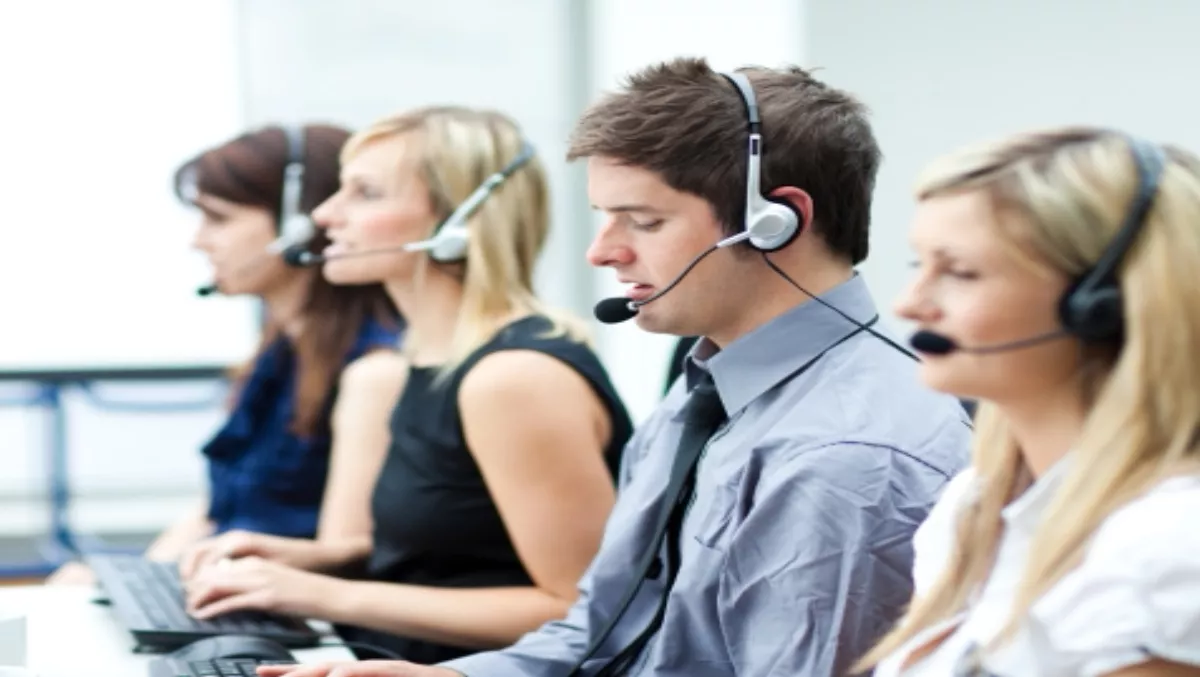 Contact centre goes down - who you going to call? Plan B
Wed 9 Oct 2013
FYI, this story is more than a year old
The ability to service your customer base via your contact centre in a timely fashion is more critical today than ever before.
This is true whether you are running a 300 seat or a 15 seat contact centre.
Introducing Plan B, New Zealand's leading provider of end-to-end Business Continuity Services.
Offering over 400 pretested, ready to go Standby Office seats, equipped with PC's, Phones and Headsets.
Phone number diversion, multiple IVR's, hunt groups, advanced call routing and voice recording are all available and fully configurable.
So if your Contact Centre goes down, are you ready? Have you considered?
• What type of issue you might face?
• Do you have a plan of what to do?
• Where would you send your staff?
• How would you divert the phones and setup IVR's
• What are the customer SLA's that drive your recovery times?
• How would an outage impact your reputation and future sales?
In addition to the advanced contact centre functionality, they also have an extensive range of Standby Equipment, (switches, servers routers, SAN's etc).
A comprehensive range of cloud based backup and replication services and a Consulting practice to help clients get through the complexity of Business Continuity preparation, testing, audit and compliance.
"It's no longer the IT department's job to implement a business continuity strategy," says John Watson, General Manger, Plan B.
"That is now the job of the Contact Centre manager, who needs to work out the critical services and acceptable recovery timeframes to be used as an input to the IT disaster recovery plan "
Watson claims the key thing to do when ensuring business continuity is for Contact Centre managers to work out their maximum allowable outage – in the other words, how long can they afford to be out of action.
Once a timeframe is agreed, it is then the job of the IT team to ensure a tactical plan is in place to make this happen.
Building an enviable record with their clients and their core backup, recovery and continuity solutions, Watson offers an insight into the worst disruptions to hit a Contact Centre:
"While we have seen things such as earthquakes fires and floods seriously disrupt our clients' ability to trade, it's the software upgrades, communications disruptions and human error that are by far the leading causes of downtime in a contact centre environment," he says.
"More importantly in these scenarios, you are often the only one impacted, and customers are far less tolerant when it's only you.
"In today's business environment, the acceptance of downtime is very low both internally and externally.
"A disruption to a large marketing campaign with a fixed advertising schedule, a product recall, a large sales campaign, an outsourced call centre not working an inability to handle peak calling volumes for a key client can all have a devastating impact on revenue, reputation goodwill and brand.
"Everybody thinks disaster recovery is only about natural disaster.
"But the disasters that affect only your business are the worst. The Kiwi attitude of just dealing with it on the day isn't good enough anymore."
Watson is also quick to point out "business continuity is not just about catering for the disruptive events but also ensuring that your business is positioned to take advantage of peak demand events and not miss out on the associated ROI.
"Two of Plan B's customers regularly increase their call centre capacity by adding temporary staff at Plan B's standby facilities to cater for additional call volume caused by peak demand events.
"This enables them to generate a significantly higher ROI than could otherwise be achieved."
Since being founded in the 1990s Plan B has invested in significant infrastructure and specialist business continuity expertise.
Delivering cost-effective business continuity solutions that can make your critical business functions available anytime, anywhere, under any circumstances, leaving you and your team focused on your day-to-day production environment.
Plan B's infrastructure is fully hosted within New Zealand ensuring your data is never transported overseas and outside our legal jurisdiction.
With offices in Auckland, Hamilton, Wellington and Christchurch, it's Plan B's business to ensure that you can continue to service your customers in times of adversity.
They have a team of specialists, 100% focussed on ensuring you have a robust business continuity practice in place so that you can sleep at night.
To have the Plan-B help you audit the redundancy of your operation click here.