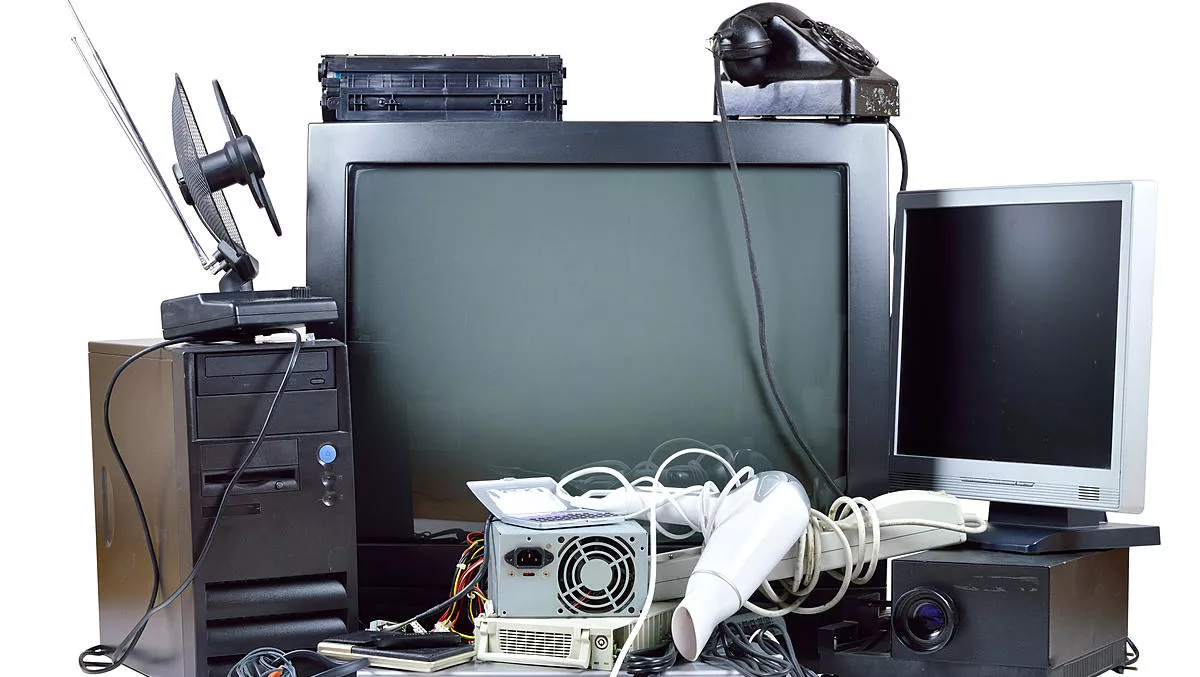 Corporations are failing to deal with e-waste responsibly - report
FYI, this story is more than a year old
New research released today by Blancco Technology Group has revealed that e-waste from devices reaching their end-of-life is a much bigger problem than previously thought, with huge discrepancy between corporate sustainability policies versus actual e-waste output.
The survey in the report, which quizzed almost 2,000 senior executives in global enterprises with over 5,000 employees, found that only a quarter (24%) of end-of-life equipment is being sanitised and reused, despite 83% of organisations having a Corporate Social Responsibility (CSR) policy in place.
Blancco says that the status quo situation of enterprises not employing their own sustainability policies is driving a surge in e-waste.
Over a third (39%) of organisations physically destroy end-of-life IT equipment, as opposed to reusing or recycling, because they believe it is "better for the environment."
Physically destroying IT assets, when accompanied by a certificate of destruction and a full audit trail, is a valid data disposal option when hardware has reached end-of-life.
But this fails to take into account the fact that the toxicity of materials such as mercury and lead can seriously damage the environment if they end up in a landfill, says Blancco. These materials are also hazardous to anyone exposed to them in this situation.
According to Blancco, there are more than 34 billion IT devices in the world today, generating 2.5 quintillion bytes of data daily.
According to research from Hewlett Packard Enterprise, only about 6% of all data ever created is currently in use, which means 94% is likely sitting in a vast 'cyber landfill'.
Organisations around the world are therefore sitting on vast amounts of redundant, obsolete or trivial (ROT) data they don't need and that are consuming valuable energy resources.
Dealing with end-of-life equipment is part of the vast majority of organisations' CSR policy (91%), but this isn't being communicated or properly enacted across the business.
The lack of regulations globally also plays a critical role, says Blancco. In the US alone, 22 states don't have statewide e-waste laws.
And despite the existence of the EU's Waste Electrical and Electronic Equipment (WEEE) Directive and WEEE Regulations (2013), the United Kingdom missed its targets in 2018 and is one of the worst offenders for exporting waste to developing countries.
"In today's global climate, sustainability should be at the heart of every business' strategy," says Blancco vice president of enterprise and cloud erasure solutions Fredrik Forslund.
"Yet, it's clear from our research that organisations globally are not doing enough.
"By managing retired IT assets in a more environmentally friendly way, putting them back into the circular economy and removing unnecessary data in active environments – should be best practice for all organisations," says Forslund.
"By actively looking at the data they hold as part of their data lifecycle management initiatives and regularly and securely removing the data they no longer need, organisations will not only reduce their energy consumption – but also remain compliant.