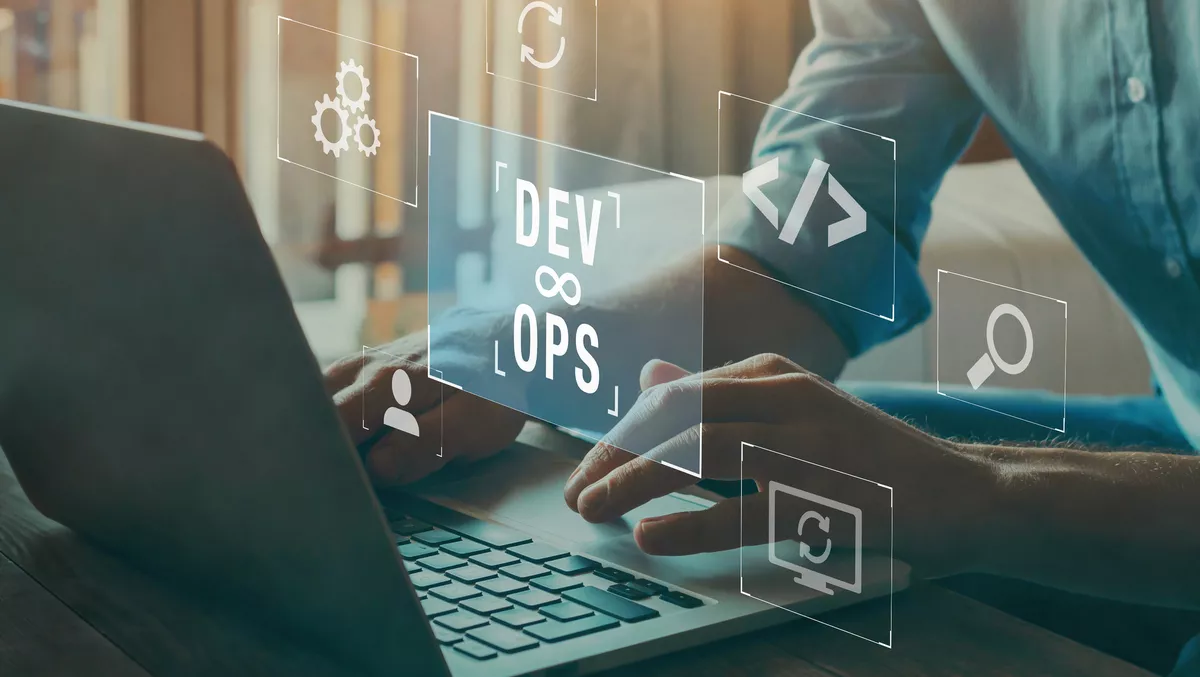 Couchbase identifies top 3 trends for IT and DevOps in 2022
FYI, this story is more than a year old
Recent events have taught enterprises to expect the unexpected, ushering in new challenges that accelerated digital transformation efforts at unprecedented speeds.
While uncertainty remains, it's evident that momentum behind modernising will continue to grow in an increasingly global and connected business landscape.
Couchbase regional vice president Asia Pacific and Japan Stuart Fisher says, "Organisations will continue to explore investments in new and emerging technologies that help IT and development teams power the digital world that businesses and consumers live in.
"This includes future-proofing architectures with the adoption of technologies that enable scalability, agility and adaptability to quickly changing environments.
Against this backdrop, Couchbase predicts the following trends that will help shape the IT and DevOps sector in 2022 and beyond:
Composable IT will be a requirement for modern organisations
Leveraging software defined components, composability removes the need to manage the underlying infrastructure and eliminates the need to reconfigure physical assets such as servers, storage and connectivity based on changes in the workload.
With composable IT, enterprises can manage their applications or services through a single unified control plane that can span multiple clouds, on-premises and all the way to the edge.
That's why today's globally distributed enterprises will embrace the concept of composability not just for their on-premises infrastructures but also for their multi-cloud and edge deployments.
Looking at architectures and how they're evolving, enterprises will move away from monolithic architectures, toward building applications and infrastructures from component parts with well-defined interfaces, Couchbase finds.
Businesses will continue to think about agility and simplicity when it comes to composing the infrastructure of technology stacks to achieve business goals so the notion of composable businesses and applications will be a key trend.
Communication will unlock opportunities for developer relations
In addition, the coming year will see developer relations (DevRel) on the horizon.
While it's still a very young field, there's tremendous value in leaning on DevRel to provide a developers perspective to product and marketing decisions.
Developers have a large amount of influence on decision-making, because they are the ones who ultimately have to live with the decisions being made.
Many people see DevRel as a type of developer marketing. However, this opportunity for communication to go both ways: to listen to developers and to use their feedback as a guide, Couchbase states.
Many DevRel teams are lacking in that area, and are often too focused on outbound communication, instead of inbound.
Another trend, is that DevRel is often expected to reach mass amounts of people, and help create champions to reach even more people.
What shouldn't be lost in the attempts to do this are the individual, one-on-one interactions that are so valuable. Helping a single person learn one new thing, or a small team learn about a feature that will save them time, or learning about a precise pain point, are all critical to take on.
DevRel teams want to reach as many people as possible, but they should not leave behind the individual in the process.
A more dispersed future, made possible by Edge and AI 2.0
Computing will become more dispersed in 2022, enabled by the next generation of edge computing.
Currently, there's an ongoing trend to inject as much computing power as possible into tiny devices, enabling them to collect data and make decisions all on their own.
This is made possible within the field of IoT, but Edge 2.0 will propel this evolution further forward.
At present, the edge requires a device to connect with a central server. With Edge 2.0, it will become possible for devices to work without a central server, thanks to a dispersed network of devices and decentralised cloud infrastructure. The link will be severed entirely.
This network will see devices communicating with each other to enable them to work fully offline and when they inevitably need to reach the cloud, more dispersed cloud infrastructures will see less resources used, driving increased value.
Within sectors such as mining, maritime or airlines, where connectivity is never guaranteed, this approach is already in full swing.
However, 2022 will see a proliferation of Edge networks across industries, as businesses seek ways of reducing costs and speeding up decision-making, regardless of connections to the cloud.
Whether it's to continue gathering data, enabling real time analytics, or any one of a million other applications, Edge 2.0 has the power to disrupt every industry, Couchbase states.
Meanwhile, AI is often overhyped and doesn't always match up to expectations. This year will see a shift away from AI 1.0, towards a more sophisticated version of AI that will do more of the heavy lifting.
If AI 1.0 was about streamlining operations by automating repetitive tasks, AI 2.0 will take this to the next level.
There will be reduced human involvement in helping people to make better, more informed decisions as AI will be able to analyse vast datasets in seconds, identify potential courses of action and give end-users a more streamlined decision-making process.
Powered by data, AI 2.0 will create vast sums of data (orders of magnitude more than humans can manage manually).
As a result, organisations will continue to work towards an autonomous approach to data management. This means machines will handle machine-generated data to better help humans make informed decisions.