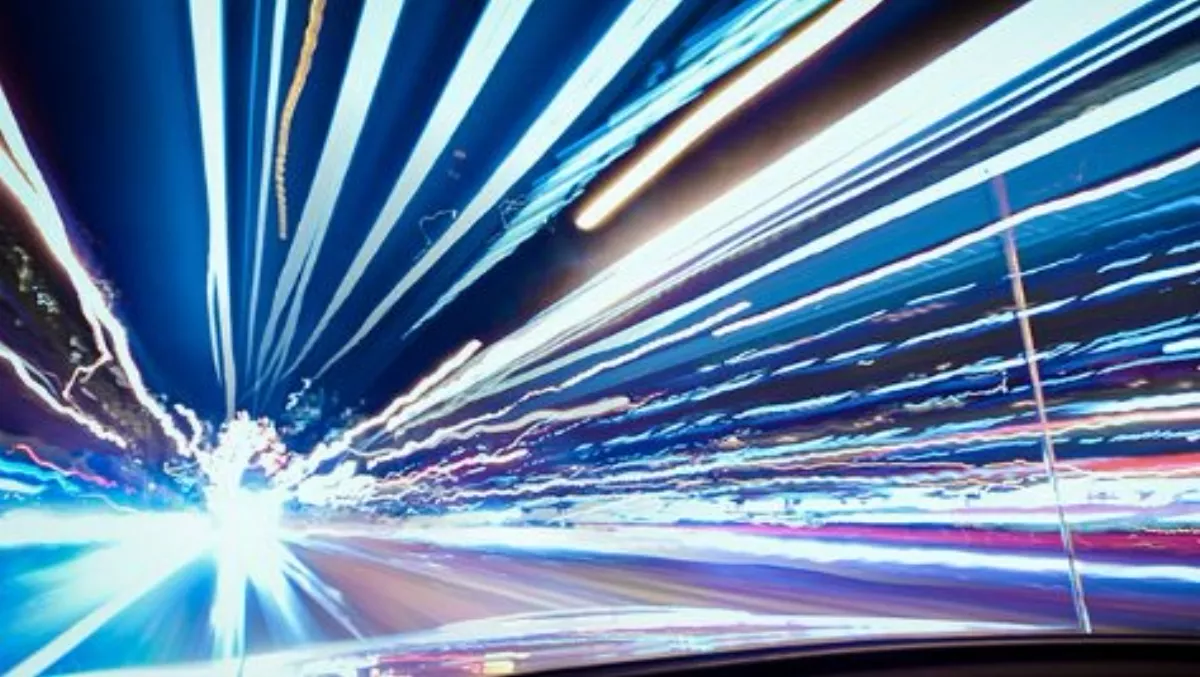 Could we have 5G as soon as next year?
FYI, this story is more than a year old
Six years ago Verizon was the first company to introduce 4G LTE network, or fourth-generation long-term evolution wireless network technology.
Now, the company has announced its 'aggressive' roadmap for fifth-generation, or 5G, wireless technology.
It is widely anticipated that 5G technology will be introduced sometime after 2020, but, working with select partners Verizon is aiming to launch field technology trials next year.
Verizon, Alcatel-Lucent, Cisco, Ericsson, Nokia, Qualcomm and Samsung have established the working teams that will lead the field trials.
'Sandboxes', or 5G network environments, are being created in Verizon's Waltham and San Francisco Innovation Centres.
Verizon believes collaborating in a shared environment will foster compelling applications faster.
"5G is no longer a dream of the distant future," says Roger Gurnani, Verizon executive vice president and chief information and technology architect.
"We feel a tremendous sense of urgency to push forward on 5G and mobilise the ecosystem by collaborating with industry leaders and developers to usher in a new generation of innovation," he says.
The expected benefits of 5G, as described during Verizon's inaugural forum, include about 50 times the throughput of current 4G LTE, latency in the single milliseconds, and the ability to handle exponentially more Internet-connected devices to accommodate the expected explosion of the Internet of Everything (IoE).
"When you're planning a technological evolution at this scale it must be a collaboration of players in the ecosystem," says Marcus Weldon, Alcatel-Lucent chief technology officer and president of Bell Labs.
"Having Verizon initiate this effort now, even as 4G LTE technology has so much headroom left, will no doubt add to the rich fabric of our digital lives for many years to come," says Weldon.
In addition to working with communications and technology leaders, Verizon's 5G Technology Forum also includes a group of leading venture capital groups focused on a variety of emerging technologies.
Right from the beginning the possibilities of 4G LTE were significant, as developers, engineers and entrepreneurs began putting their ideas into action.
Recognising this, Verizon launched its Innovation programme, and Innovations Centres were opened in Waltham and San Francisco with the aim of encouraging growth and development of the 4G LTE ecosystem.
Innovators from around the world worked with Verizon wireless experts to test their ideas and get them to market quickly as the market was growing at a rapid rate.
Verizon began building and testing 4G LTE as early as 2008 with the creation of a 10-cell network sandbox around Boston.
The first LTE data call was made in August 2009, and Verizon commercially launched the nation's first, and the world's largest, 4G LTE network in December 2010 with 39 major metropolitan areas and more than 60 major airports covered.
Gurnani says the plans to advance 5G technologies will co-exist with the company's ongoing focus on the 4G LTE market.
Related stories
Top stories