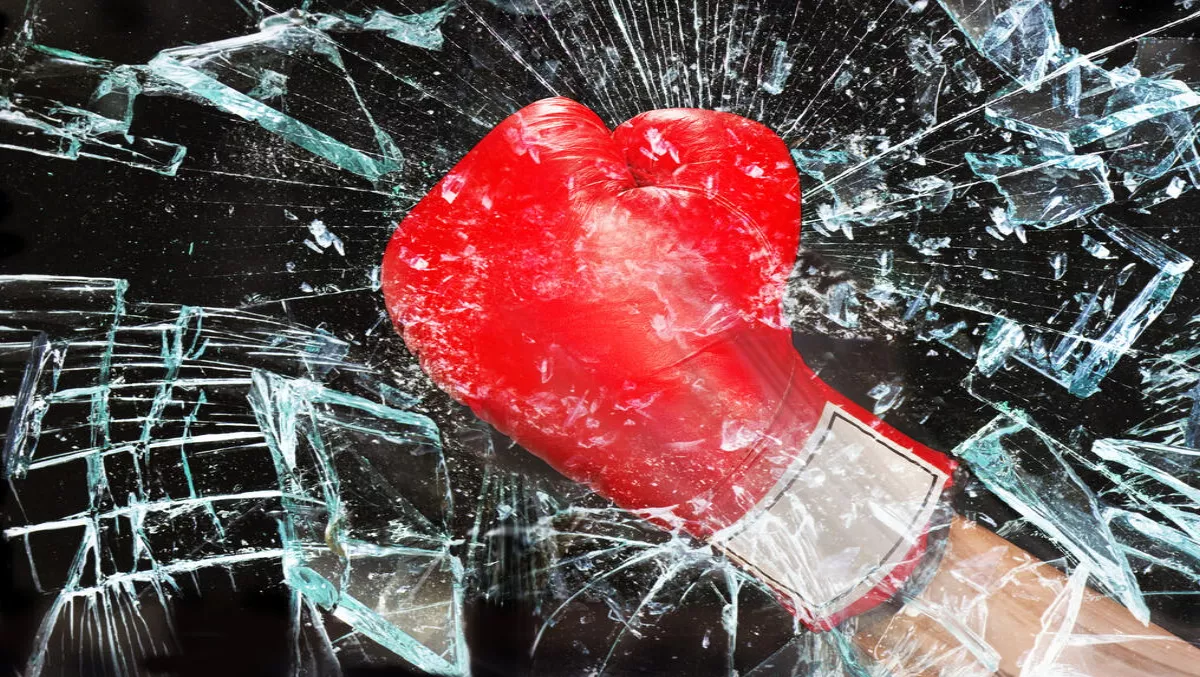 Count 'em up: More big names strike out at Sky-Vodafone merger
Thu, 18th Aug 2016
FYI, this story is more than a year old
The hits against the Vodafone-Sky merger just keep coming, with TVNZ, TUANZ and 2Degrees all making submissions against it in the last week. The opposition now totals fourteen submissions. The submissions all boil down to the anti-competitive consequences both across content and networks. Some of the key conclusions from the submissions are below.
Blue Reach
The wholesale internet provider company believes the merger will damage their RSP business as networks become weaker and unviable as the merged company gets 'bottleneck' control in Pay TV content.
The company also believes the wider effects range from inaccuracies suggesting that Pay TV doesn't drive broadband share changes, which is contrary to how Sky and Vodafone operate.
"And it would be surprising if it is consistent with how each of the parties assess the transaction internally, reflected in the parties' internal documents such as business cases and financial modelling. One of the key drivers for the transaction – and probably the key driver – is, contrary to the applicants' statement, to "drive substantial changes in broadband share".
The company suggests the Commerce Commission should check for inaccuracies in Sky-Vodafone's application, and arrange a conference that involves "enduring and irreversible effect" amongst affected markets.
Freeview
The merged company will "Build its retail customer base by leveraging the 'must have' content such as premium live sports across not only the expanded retail footprint of both Vodafone and Sky customers but also by seeking to churn away customers from competitors; and continue with its currently restrictive price and non-price terms for wholesaling content, outlined in more detail below, but more likely, make such terms more restrictive, so that wholesaling content from Sky becomes less viable."
InternetNZ
The independent internet advisory body says, "Our concern is that this merger will reduce competition and choice for New Zealanders in two markets that are already competitively constrained. Our further concern is that in doing so, New Zealand may for the first time face serious questions and challenges about Network Neutrality - questions and challenges that our current legislative and regulatory construct are poorly equipped to deal with."
Spark
"Sky has used its acquisition of Prime TV to foreclose competition for free to air premium sports rights, and will use its acquisition of Vodafone to do exactly the same for digital and mobile premium sports rights." Read more about Spark's opposition here.
Trustpower
The company, which provides power, phone, internet and gas, says, "The merged entity in the factual has it leveraging its key content rights (or "must carry" content) into adjacent markets by, for example, bundling that content with fixed and mobile services. That content is unlikely to be wholesaled on reasonable price and non-price terms. The merged entity has the incentive and the ability to foreclose. Additionally, because key content is not available, other content providers such as Netflix and Lightbox are unlikely to be an effective constraint (and in any event are not substitutes). This leads to failure of competition, investment and consumer choice, including due to lowered UFB uptake."
TUANZ
The not-for-profit body representing telco end-users says, "Our concern on behalf of our members and end-users is that in its current proposed form, the merger does not guarantee a strong wholesale offering of premium content to service providers other than the retail arm of the merged entity, and this is enough to raise serious concerns about the risk this proposed merger places to competition in the telecommunications market that currently exists in New Zealand today."
TVNZ
"If the transaction proceeds, video-on-demand streaming rights will be a critical component of Vodafone's triple/quad play bundles. SKY under Vodafone control will leverage its Pay TV buying power into this market segment in the same way as it did with FTA TV following its acquisition of Prime, locking up content on an exclusive basis, and lessening competition in telecommunications markets in the same way it has lessened competition from FTA over the last decade."
2degrees
"The merged entity will have both the ability and the incentive to engage in foreclosing behaviour, and its constituent parts both have a history of doing so. SKY under Vodafone control is not likely to offer Vodafone's retail competitors any differentiated wholesale packages to enable them to compete vigorously with Vodafone in the fixed and mobile broadband telecommunications markets."