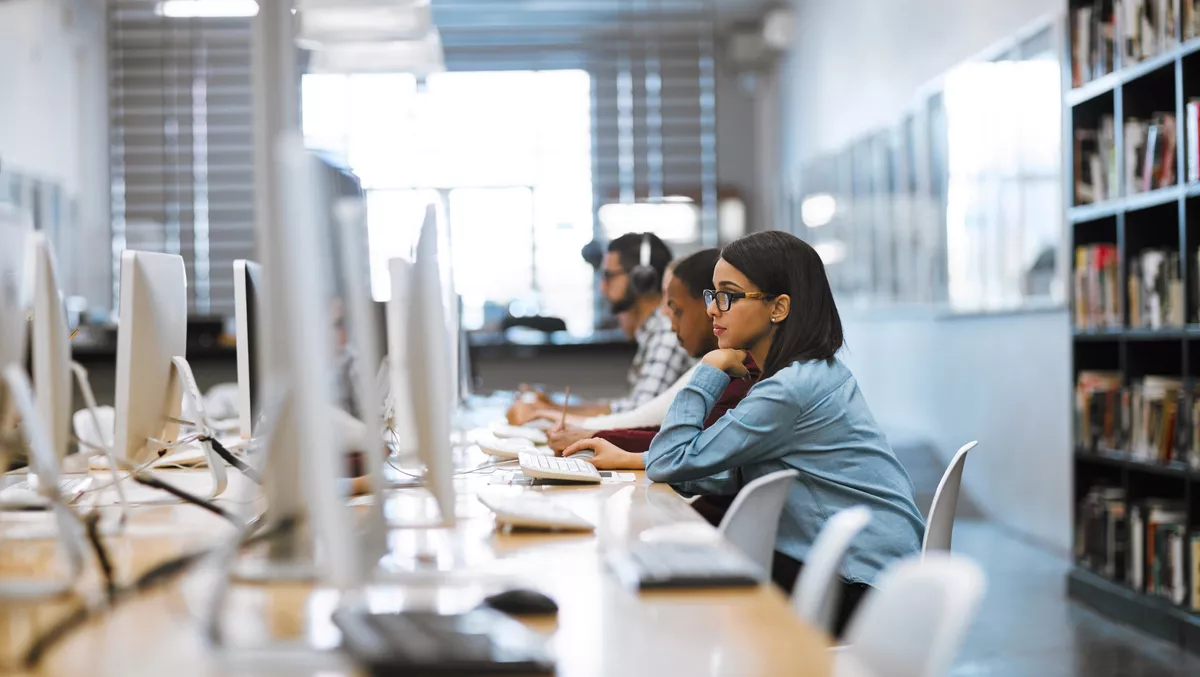 Coursera launches Career Academy and certificates from Meta and IBM
FYI, this story is more than a year old
Coursera has announced the launch of Career Academy for institutions, a new career training academy to prepare learners - even those with no university degree or prior work experience - for in-demand jobs with entry-level Professional Certificates from leading companies such as Google, IBM and Meta.
With Career Academy, higher education institutions, governments and businesses can upskill and reskill students, workers and employees for new economy careers at unprecedented speed and scale, the company states.
Coursera CEO Jeff Maggioncalda says, "Since 2020, our world has seen extraordinary change. Online learning has accelerated, and we have been thrust into a new world of remote and hybrid work."
He says, "Students and workers need access to flexible, affordable, and fast-tracked learning and career pathways to take advantage of these unprecedented career opportunities."
According to Coursera, learners enrolled in an institutions Career Academy can:
Earn entry-level Professional Certificates from industry leaders including Google, IBM, and Meta, to prepare for 18 in-demand careers like data analyst, UX designer, application developer, and social media marketer, among others. Each certificate is designed for learners without prior industry experience to complete in 6 to 8 months on average (3-10 hours per week), fully online.
Get real-world experience with Guided Projects to develop skills in under two hours and stand out to employers during interviews and on-the-job. With hands-on learning and interactive assessments, learners apply skills by working with real-world industry tools. For example, an aspiring data analyst can practice SQL, Python, and Tableau, while UX designers can build projects using Figma and Adobe Creative Cloud.
Explore the right career path with an overview of common job titles, skill requirements and average regionalised salary where available. Learners have the flexibility to learn at their own pace fully online across web and mobile.
Coursera has also expanded the catalogue of entry-level Professional Certificates with six new certificates from two industry leaders, designed to prepare learners for each high-demand role.
These certificates are available to all learners and, in the coming months, they will also be available as part of Career Academy:
Front-end developer, back-end developer, iOS developer, Android developer, and database engineer professional Certificates from Meta. These five certificates will equip learners with the skills needed for entry-level jobs in some of the most in-demand software engineering roles. Planned launch June-July 2022.
IBM Technical Support Professional Certificate. This seven-course certificate helps learners prepare for a career in IT and tech support, covering key skills such as hardware and mobile device setup, software configuration, troubleshooting, and cybersecurity fundamentals.
Jeff adds, "We are offering Career Academy to help realise the promise of this new era, where the combination of online learning and remote work creates greater access to both educational opportunity and economic opportunity."