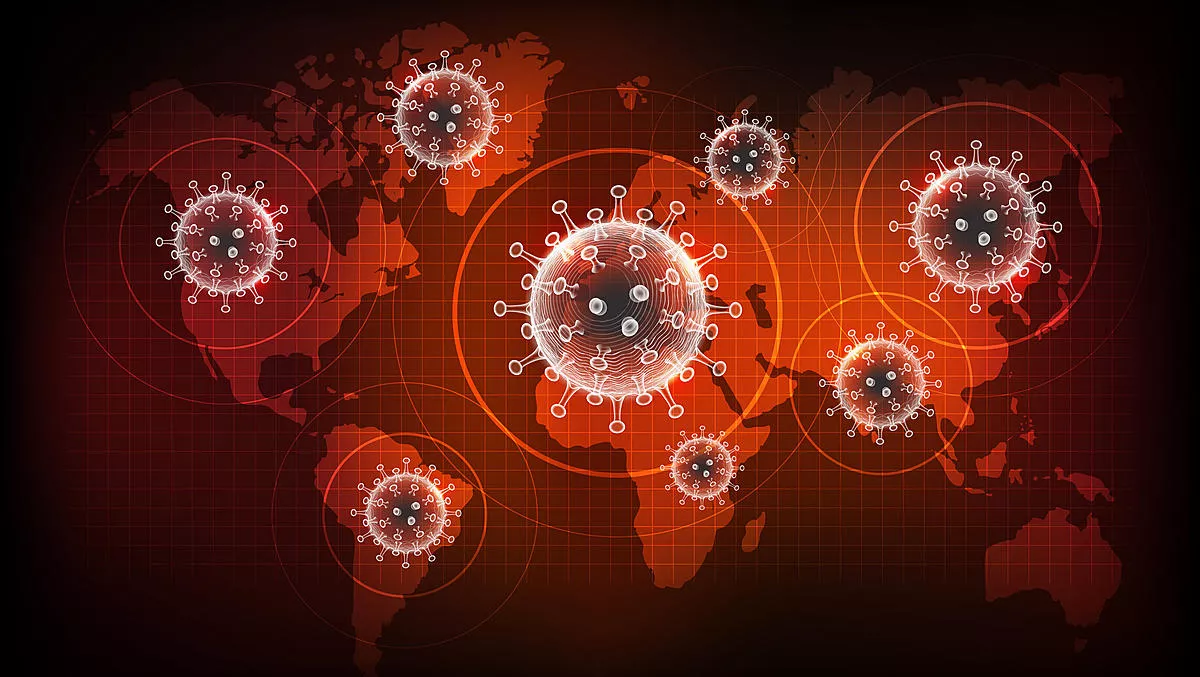 COVID-19 pressure on business escalates
FYI, this story is more than a year old
More than two thirds of organisations fear the COVID-19 pandemic will have a negative impact on their business.
A new survey from data and analytics firm GlobalData has revealed almost 70% of respondents were concerned about the impact the coronavirus outbreak will have on the future of their business.
Currently, there are 775,306 cases of the virus worldwide, with 36,946 confirmed deaths. Approximately 160,130 people have recovered. The United States, Italy, Spain and China lead statistics on the most confirmed cases of the virus, with 160,881, 101,739, 85,199 and 81,470. Italy has the most deaths, at 11,591, followed by Spain at 7,424.
The outbreak has had a devastating impact on many of the world's economies. Many countries and cities across the globe have gone into lockdown as governments try to mitigate the impact of COVID-19. Many industries have been affected by the outbreak, and businesses have had to shut down or find new ways working remotely in order to protect their employees.
Almost 1,000 readers, who work predominantly in technology and finance, and are mainly from the US, UK, India, South Africa and Canada, responded to the GlobalData survey, which was conducted between 2 and 25 March 2020.
In the survey, 69% said that they were worried about the coronavirus hurting their business, while just 31% said that they were not worried. Notably, the ratio remained relatively consistent throughout the time the survey was open to responses.
While in some industries, such as hospitality, the harm caused by the coronavirus is very clear and immediate, for others where employees can continue to work from home, the damage is not so clear, GlobalData says.
However, there are fears that even in organisations where operations can be conducted entirely remotely, there will be a hit to productivity.
"There are also, of course, growing fears of a global recession, which looks set not only to upend many industries, but accelerate rapid and significant transformation of how businesses need to operate," the analyst firm adds.
GlobalData says that due to the incredibly infectious nature of the coronavirus, many healthcare workers are also at a huge risk of infection.
"This is especially dangerous in the case of GPs, who will have to come into contact with many infected and non-infected patients on a daily basis, and may become an extremely dangerous vector of the disease themselves," says James Spencer, data scientist at GlobalData.
GlobalData says video call systems may hold the answers and provide a lasting impact on remote patient monitoring."
"Fully remote medical video call systems such as Nye Health allow patients to interact with their GP entirely through a video call, removing any risk of infection to either patient or practioner," adds Spencer.
"These systems are often integrated with the GP's health database, allowing them to see and keep track of their patients' records constantly, allowing for smooth and continuous digital care – a long-awaited goal of remote patient monitoring."
Related stories
Top stories