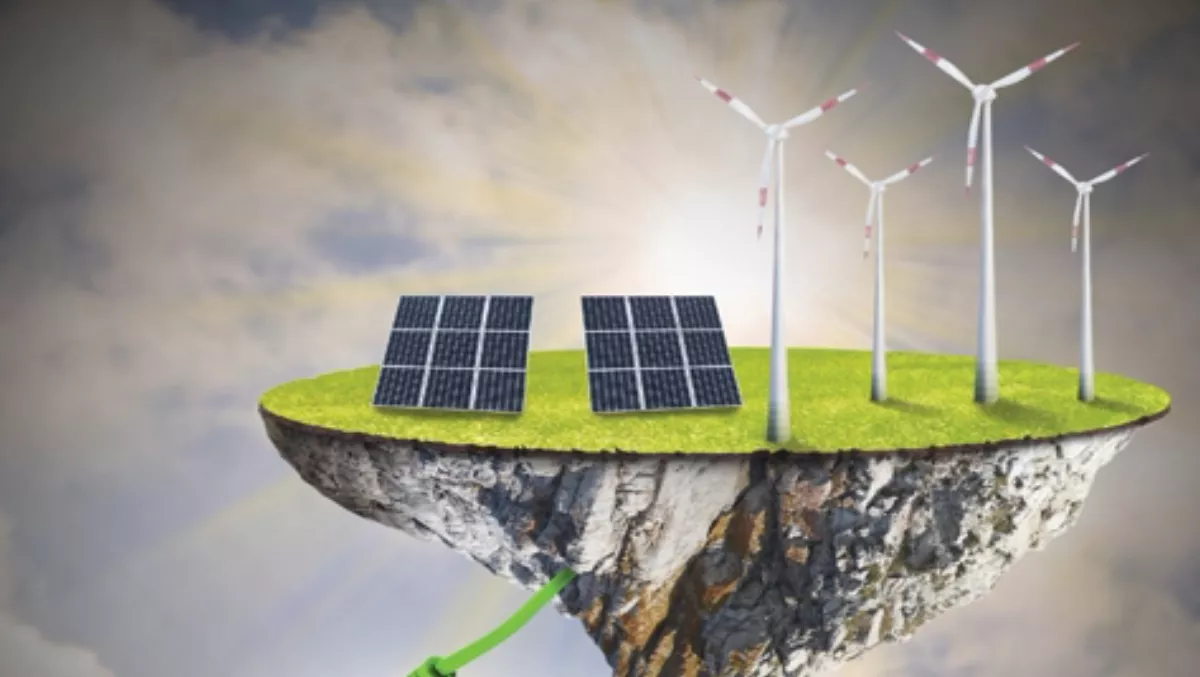 Creating an energy efficient data centre
FYI, this story is more than a year old
Dimension Data's Simon Goode, offers some more suggestions for energy-efficient data centers and cost savings.
Traditional data centers are renowned for being among the most power-hungry ICT assets a business can own. The growing data inevitably means the need for more data centers and therefore additional power consumption, and due to the ever-rising cost of energy, CIOs are coming under increasing pressure to reduce power consumption.
But next-generation data center (DC) approaches and technologies provide a means to reduce energy costs. Here are some steps for energy-efficient data centers and cost savings.
Consider alternative locations and delivery management models Cloud computing offers DC managers new opportunities to improve energy efficiency, offering businesses an opportunity to capitalise on the cost and efficiency the 'as-a-service' approach offers. Further savings can come from automation, allowing you to turn off devices automatically and pay for the devices and associated energy only as required.
Virtualise and consolidate Many servers only service one application, utilising 5% to 15% capacity. With appropriate analysis and consolidation, many of these devices can be combined into a single physical server that consumes only a fraction of the power, resulting in cost savings and creating a more environmentally sustainable DC environment.
Design a best-practice floor plan A recent survey shows that on average only 40% of cold air goes directly towards cooling the servers in the room, which can waste a lot of power. Make use of existing best practices when designing a new DC or upgrading your existing environment to make sure they are energy efficient.
Redesign the data center network There is now more focus on ensuring the network is the platform for the modern DC. Networking can contribute significantly to energy savings; the deployment of specialist DC network hardware offers significant benefits over general-purpose network hardware.
Use appropriate technology Evaluation of your products can no longer be just a price-versus-performance comparison; it's important to incorporate the totalcost of the data center environment into the calculation, which includes costs for energy consumption.
Take a new perspective on information life cycle management (ILM) ILM is the optimum allocation of storage resources that support a business. Every item of information in an organisation has a useful lifespan. By implementing an ILM strategy, you can create greater efficiencies in data storage, which in turn lead to greater efficiencies in power consumption.
Investigate liquid cooling To meet the challenges of blade servers and high-density computing, more organisations are realising the need for effective cooling and heating solutions. Many are welcoming liquid cooling systems into their infrastructures; however, others still find it difficult to fathom pipes of running water snaking through the plenums of their data centers.
Use power-saving technologies There are a number of power-saving technologies available, for example, direct current-compatible equipment. This can havea significant impact on power consumption; however, it's costly to configure, it's not widely available, and is also more expensive than equivalent alternating current options.
Simon Goode is national general manager, Data Center Solutions for Dimension Data NZ, which helps businesses harness the power of technology to accelerate their business ambitions.
Related stories
Top stories