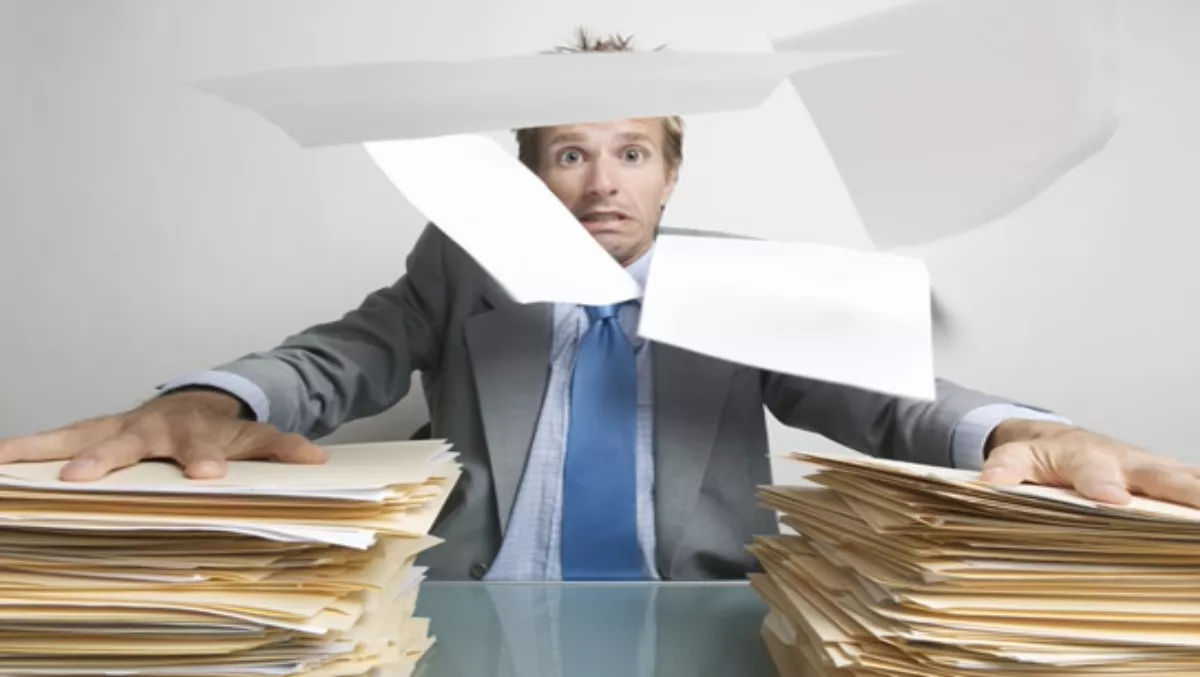 Creating order in the document chaos
FYI, this story is more than a year old
At around 70,000 words it was longer than most novels. More than 170 'chapters' in all, none of them linked to a central plot, each written in isolation by someone else for a different audience. Not exactly the ingredients of a best-seller, you might say.That's what Chris Hanlon found when he became Telecom's mail fulfilment manager four years ago
When Telecom wrote to customers, it had 170 different types of standard letters totalling more than 70,000 words – a seething mass of personal communications that had grown organically over the years covering the many different areas of operations.
With so many different audiences, products and services, and so many people within Telecom involved in preparing, signing and sending, the inter-dependencies were enormous. So was the opportunity for inefficiencies, sub-optimal communication, reduced customer experience, retention issues and lost sales opportunities.
Hanlon realised Telecom could achieve three important things if it could address this complexity: Save time and increase efficiency; increase customer retention; and reduce call centre demands and costs."I thought the sheer scale of his problem was ours alone, but when I started talking with others in similar roles in other corporates I realised it was widespread," Hanlon says.
"There are multiple people involved in these communications – from the marketing guys and legal experts to the product owner, the mail house and the advertising agency – and any time one person makes a change it has ramifications for almost everyone else in the chain."You can't manage what you can't measure, and you certainly can't manage what you can't see."
Telecom's solution was miTemplates, software delivered by the company Marketing Impact, which allows the organisation to manage, edit and version control these important yet often invisible communications that represent important daily customer touch points. The software allows communications and customer service functions to constantly tweak and fine-tune communications to reduce the cost of serving customers, reduce unnecessary incoming calls and to up-sell and cross-sell.
It holds physical mail, email, text documents, web-forms and brochures – in fact any digital or physical document – and can allow categorisation of these documents via body copy searches.
Hanlon says one of the big benefits is the blog-style change log, which means being able to see all comments made by other parties.
"Every letter has an owner. When I make a comment the system sends out an email to any subscribers, anyone who has any stake in it. In a big organisation you often don't know who to contact, but if they have already put their hand up to subscribe you'll know you've got an interested party."
Another practical benefit is that the Customer Resolutions Group – the team charged with addressing difficult queries – can immediately reference the changes made to a particular letter, even if the customer received it up to a year earlier. The success of miTemplates in terms of organising customer communications has led to interest from within Telecom in using the same approach to systemise training across the country.
Related stories
Top stories