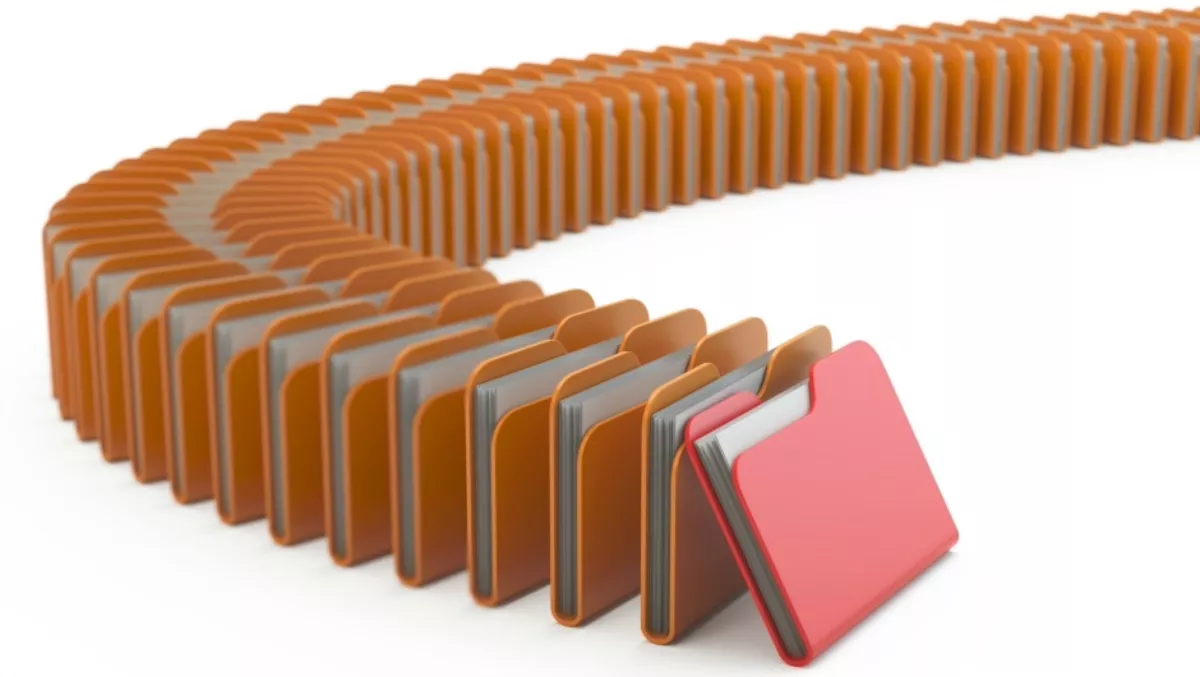 Customer story: Taking charge of more than 17 million emails, 900 mailboxes and 700 users
FYI, this story is more than a year old
With email long recognised as a de facto business tool, it isn't without its problems. Since it provides a record of commercial activity, it is important companies maintain a lasting store of messages – a task which is easier said than done. Recognising the challenge, Environment Canterbury deployed GFI Archiver, a complete email archiving solution which automates most of the tasks associated with creating a common store of email and which also provides self-service to enable users to recover lost records.
As is the case with most organisations, email is indispensable to the daily operations of Environment Canterbury. However, most email systems are not designed to handle the massive amount of messages exchanged on a daily basis. They were also never designed to provide long-term searchable records, agrees Alan Warne, Environment Canterbury's team leader ICT operations. "From our point of view, we need to hang on to email for compliance with various applicable legislation and because it is a useful reference for exchanges and other events that have taken place," Warne says. "Also, as an organisation which works with the public, if any person wants information, we have to be able to find historical emails and make those available."
Warne encountered a problem which is likely to be familiar to systems administrators, where because of the structure of standard email systems, the information was scattered all over the organisaiton - not to mention being typically locked into a .PST file, which is not a searchable record.
He points out the dispersed nature of email presents several risks, of which compliance is just one. "The greater risk, and one which quite often becomes a real problem, is that people change a machine or something goes wrong and they lose all their email archives," he says. "That causes a major productivity impact and can be stressful for the individual concerned."
Solution
Environment Canterbury recognised the issue and implemented GFI Archiver in 2006. "There was a big push to consolidate email and eliminate the islands of .PST data scattered all over the place," Warne says.
GFI Archiver takes full control of record keeping for emails, attachments, files, calendar entries, faxes, and SMS (text) and voice messages sent via email. By automatically compiling these communications into a central store it increases efficiency, improves server performance and reduces reliance on unreliable .PST files. Because the archived email is centrally searchable, it boosts the ability to meet compliance standards, while 'anywhere' access and user self-service means recovering lost email doesn't require helpdesk or administrator assistance.
"We've recently made a big effort to sort out any remaining .PST files and remove the many duplicates that tend to arise; that's another problem in its own right," says Warne. "When you have something like 17 million emails, a number which gets bigger every month, and 900 email boxes, you want your archiving solution to be efficient in terms of coping with the volume and removing those duplicates. GFI Archiver takes care of that."
Results
"We are always glad to see our products making great stories, such as this one at Environment Canterbury," says Andre Muscat, GFI Software's Chief Product Officer. "As it is clearly visible in this case, all of our products are created to seamlessly integrate into any IT environment and become a valuable tool for IT professionals at organisations of all sizes."
Ease of use "This became clear when we were installing a new server as the process went very smoothly; with large quantities of data, it just took time to complete the load," Warne recalls. "And once set up, this is pretty much a deploy and walk away solution; it does what it does on its own. Every six months, there's a new release, and even installing that is a very straightforward task."
Increased efficiency "We [the IT department] don't even hear from those who have lost email (more than 700 users)," Warne says. "They just log on to a website and they can search, find and restore the email they're looking for. There isn't any sort of overhead in terms of supporting the users."
Up to date "GFI is a very proactive vendor," says Warne. "That's great because if you want to stay up to date with operating system releases, you don't want applications which may cause problems. With GFI, there's no need to worry about compatibility, even with the most recent operating systems."
Muscat affirms that the prerequisite for success of their archiving solution is the use of solid protection from email-borne threats, like malware, spam, or ransomware.
"Using GFI Archiver to achieve complete legal compliance is just one, but very important aspect in using our archiving solution, right along with the option to easily search through archived emails, files and calendars," says Muscat. "Products such as GFI MailEssentials are an integral part of any email protection strategy seeking security excellence, and go hand-in-hand with archiving solutions like GFI Archiver, creating a complete email management system for companies and institutions like Environment Canterbury."
If you would like to know more about GFI Archiver, click here.
Related stories
Top stories