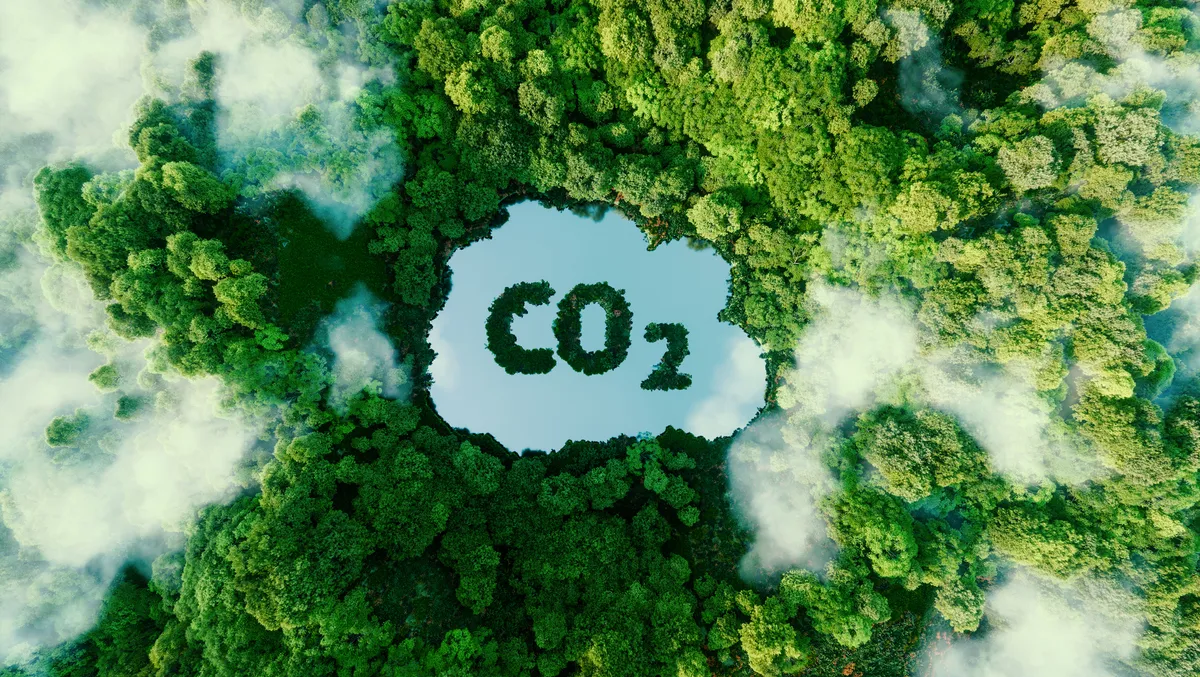 Cycloid unveils new GreenOps cloud carbon footprint tool
Platform engineering company Cycloid has unveiled Cloud Carbon Footprint, a new GreenOps tool that accurately displays deployed cloud carbon footprint data alongside cloud costs.
Embedded within Cycloid's FinOps Cloud Cost Management module, Cloud Carbon Footprint has been developed to encourage a culture of sobriety that flows through an organisation from the bottom-up, enabling smarter, more environmentally conscious cloud consumption decisions at every level of a business.
Digital technologies present both an opportunity for a more sustainable world, and a challenge to sustainability. On the one hand, digital transformation increases the efficiency with which we use resources, but the more sophisticated the technology becomes, the more reliant it is on servers, networks and terminals. The direct energy footprint of IT has recently been estimated by The Shift Project to be increasing 9% annually. Combining GreenOps and FinOps approaches, Cloud Carbon Footprint uses sophisticated emissions methodology and publicly available data center information to provide total clarity on an organizations cloud carbon footprint.
Cloud Carbon Footprint is the only non-optional feature on the Cycloid platform. Updated daily, the tool constructs an accurate picture of an organizations environmental impact by ingesting and analyzing cloud usage data - including cloud energy conversion, power usage effectiveness, and grid emissions metrics - so that carbon emissions can be tracked over time. This granular emissions data is displayed alongside cloud cost data within the Cycloid Cloud Cost Management module, which can be filtered according to cloud provider, project, region, or tag criteria to empower organizations with the actionable intelligence they need to reduce their cloud carbon emissions.
"Costs associated with cloud waste or overprovisioning exceeded $26.8 billion in 2022 according to recent research by Gartner. This isn't just financially inefficient, it's totally needless from an environmental perspective," says Benjamin Brial, founder, Cycloid.
"By giving organisations an opportunity to look at real carbon emissions data, our new Cloud Carbon Footprint feature is designed to inspire better, more environmentally-friendly choices at every level of an organisation," he says.
"Only once we understand the role we all have to play in reducing carbon emissions will organisations start to prioritise the more efficient use of resources, and begin their journey towards realising both their sustainability and IT goals."
Cycloid is in the process of developing and releasing a comprehensive suite of management tools to help organisations automate and scale their DevOps and hybrid-cloud strategies. In addition to enhancing its platform with features to foster an enriched developer experience that empowers and upskills DevOps teams, the company is dedicated to improving processes with a range of new FinOps and GreenOps capabilities.