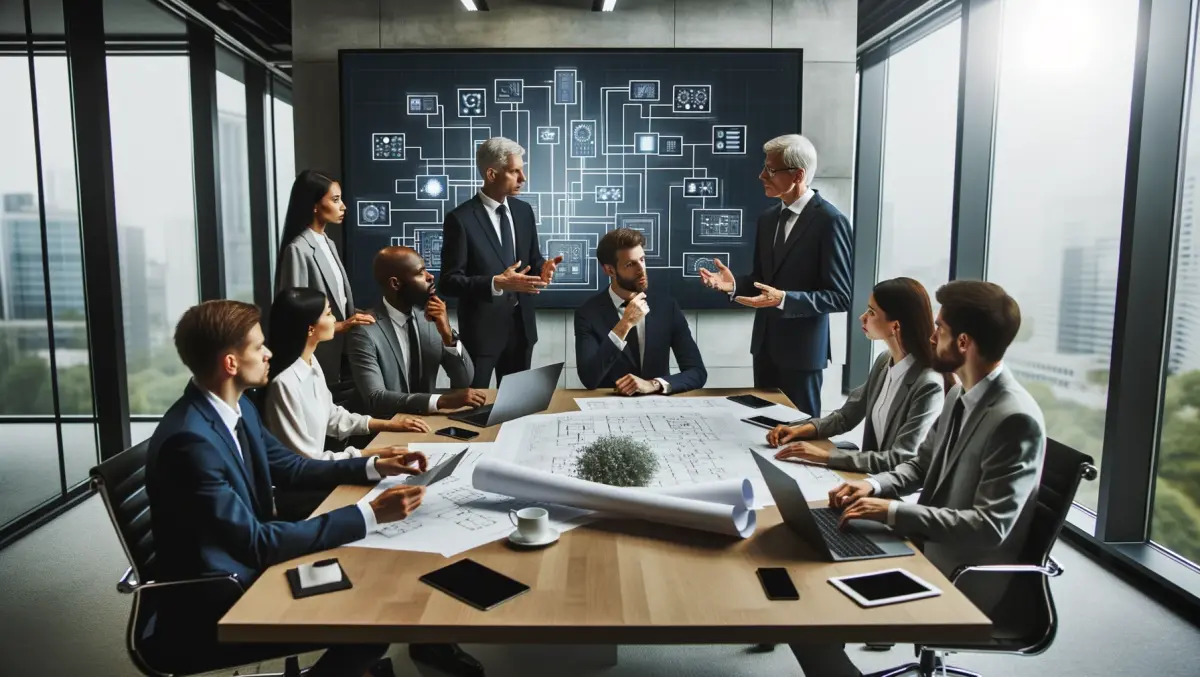 D-Link AC3200 Ultra Wi-Fi Router - the fortress of technology
FYI, this story is more than a year old
The D-Link AC3200 Ultra Wi-Fi Router - for those who demand more from their Wi-Fi network.
As wired routers become less common, Wi-Fi routers are becoming essential in homes where multiple devices connect to the internet at the same time.
With major streaming networks hitting the market, and more people utilising internet services to watch television and enjoy online gaming, it is becoming increasingly important to have reliable, uninterrupted Wi-Fi services in the home. People are looking or ways to stream television to their TVs and mobile devices easily, without any hiccups.
According to the Financial Review, "These are days when households are starting to use Wi-Fi networks instead of TV broadcasts to watch TV. More to the point, households around Australia are starting to watch ultra high definition videos over their Wi-Fi networks, using services such as Netflix that before too long will surely have most of its premium shows in the bandwidth-hungry UHD format."
A wireless router enables wireless devices to connect to the internet and communicate with other devices on a home network. Shared households and families can benefit from having a wireless router in the home, as it enables users to access internet services from any location in the home. Further, a wireless router allows users to share pictures, music or video that is being streamed from one device to another.
It is becoming increasingly important to have reliable, uninterrupted Wi-Fi services in the home, without any interuptions. People are relying on their Wi-Fi network more than ever before, so good performance and adequate wireless coverage is a necessity. It's important to have a powerful router than can handle the requirements of digitally-busy household.
To address this issue, networking specialists D-Link have created the ultimate wireless router, ideal for large homes with multiple users.
The D-Link AC3200 Ultra Wi-Fi router has been hailed as a 'fortress of technology', the 'mother of all routers', and 'the most insane wireless router in the history of mankind!'. The robust, durable router has an array of advanced features and has been optimised to give users maximum speed, coverage and performance.
The router boasts six high performance antennas that maximise its wireless range, allowing fast streaming and online gaming in all corners of the home.
Features: The 1 Ghz Dual Core Processor gives users increased performance to support more devices and provide faster throughput.
Tri Band Wi-Fi technology – the router comprises of three dedicated Wi-Fi radios for optimised network performance and reliability.
Ultra range with AC SmartBeam An embedded powerful amplifier, six high gain antennas and advanced AC SmartBeam Technology combine for enhanced Wi-Fi speed and coverage inside and around the largest of homes.
Smart Connect The router's Smart Connect feature automatically connects each device on a user's network to the Wi-Fi band where it can connect at its maximum possible speed. This ensures that older wireless devices do not degrade the overall performance of the user's network, allowing faster devices to hit their top speed.
The D-Link AC3200 Ultra Wi-Fi Router gives users the ultimate Wi-Fi performance. Smarter bandwidth distributes traffic using band steering technology for optimal Wi-Fi functionality. And remote access and management allows users to manage their network from a smartphone or tablet.
For information on the D-Link AC3200 Ultra Wi-Fi Router specifications can be found here.
The D-Link AC3200 Ultra Wi-Fi Router can be purchased from a range of retailers, online or via its authorised reseller network. For more information about D-Link, please visit the website.
Related stories
Top stories