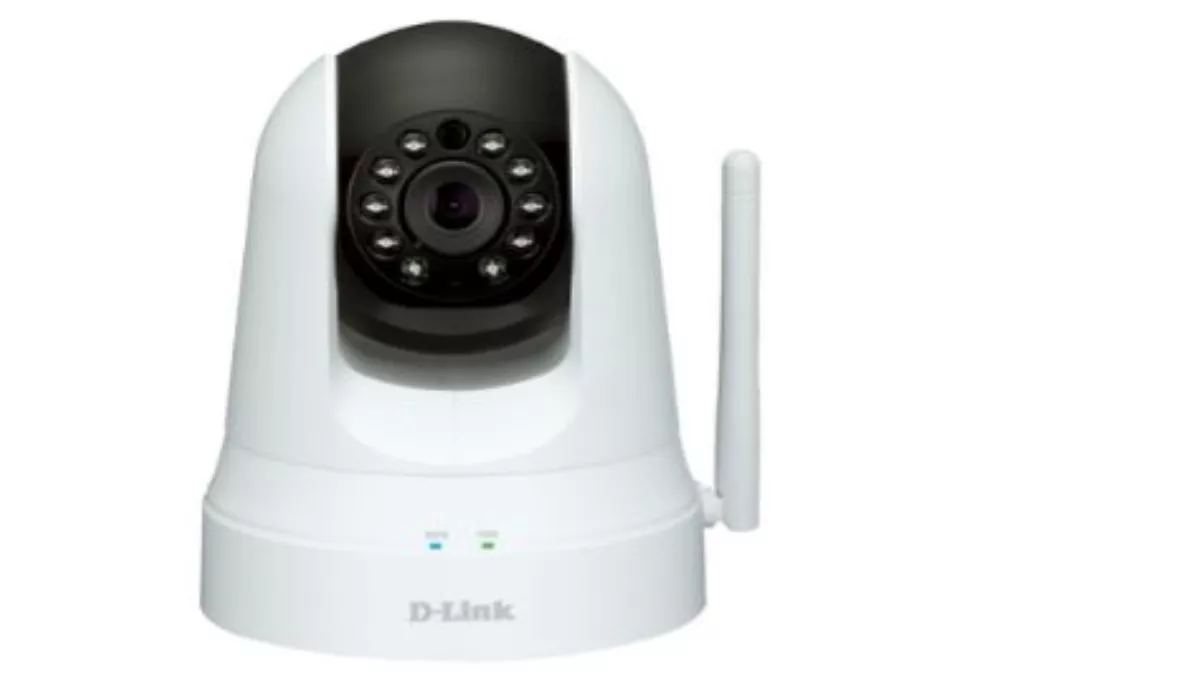 D-Link: How WiFi cameras can protect homes
FYI, this story is more than a year old
Wi-Fi camera manufacturer D-Link is offering consumers advice on how to secure their homes while they are away travelling.
D-Link delivers DIY home security products, free of contracts and subscription fees. D-Link cameras feature local recording options as well as sound and motion detection, giving them a small bandwidth footprint.
"No homeowner wants to return from a wonderful holiday to see their home vandalised and their valuables gone," says Graeme Reardon, MD of D-Link ANZ. "Taking steps to secure your home not only provides peace of mind, it can also deter burglars."
The company says it is giving a free DCH-M225 Wi-Fi Audio and Range Extender via redemption to customers who purchase either the D-Link DCS-5020L Day & Night Pan/ Tilt Wi-Fi Camera or the DCS-2330L HD Outdoor Wi-Fi Camera.
"D-Link offers a variety of easy to use home security solutions that will allow people to relax a little easier wherever they go," Reardon says.
D-Link offers several security solutions to keep homes safe during travel, including the mydlink Camera Video Recorder (DNR-202L) that can simultaneously stream, record and playback up to four D-Link Wi-Fi cameras.
The DNR-202L records footage locally to an attached USB hard drive, and is accessible from anywhere via the mydlink View app or the mydlink.com portal.
D-Link says there several things users can do to secure their homes while they are away.
Make your camera obvious: "First and foremost, install a camera and make it obvious – burglars are less likely to target a home that has cameras installed near doors and windows," Reardon says.
"Whether monitoring inside or outside, D-Link's line of home surveillance cameras provides cost-effective, DIY alternatives to expensive home alarm systems," he says. "In addition, these cameras offer night vision for a clear view in low-light conditions.
Monitor your home from afar: Reardon says users should utilise the mydlink mobile app to monitor the home.The mydlink mobile apps work with D-Link home surveillance cameras and connect directly to a smartphone or tablet to provide users a live view of their home at anytime.
React quickly: "A burglary may only last a few minutes," says Reardon. "The mydlink app can send push notifications directly to a smartphone or tablet, alerting homeowners of sound or motion detection. This alert can give homeowners time to call the police or a neighbour."
Keep record: Reardon suggests userskeep video footage for future use. "The D-Link DNR-202L allows for motion or schedule-based recording of high-quality video and audio and records locally, so there is no need for cloud-based storage contracts or fees," he explains.
"Recorded footage is accessible with the free mydlink View app, and if an intruder breaks or steals your Wi-Fi camera, the recorded footage is still safe."
D-Link Wi-Fi cameras are available online or at selected retail outlets. The giveaway runs until 30 September 2015.
Related stories
Top stories