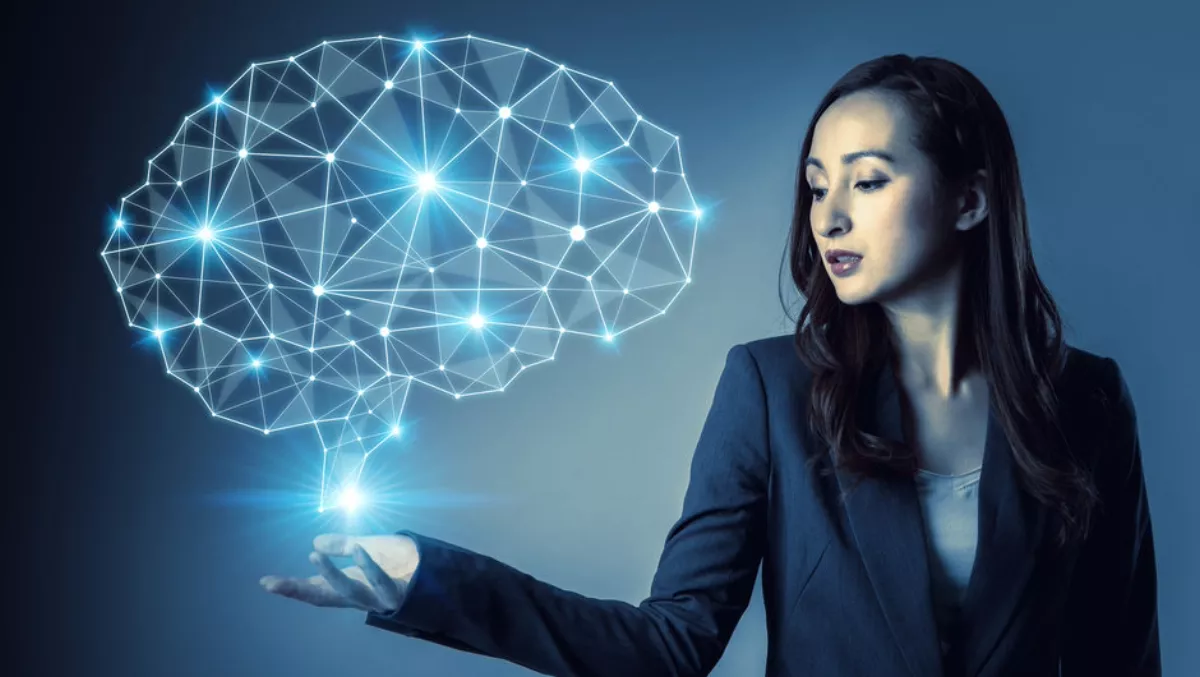 Dames, professors & CEOs come together to draw more Kiwi women into data science
FYI, this story is more than a year old
Technology sectors around the world have a gender diversity issue – that's nothing new, and New Zealand is no exception.
Technology is our fastest growing, and third largest export industry with more than 21,000 companies employing around 100,000 people across the country.
Yet, research shows that a mere 3% of 15-year-old Kiwi schoolgirls consider a career in technology.
On top of this, only 23% of people working in tech-related occupations in New Zealand are female.
With this in mind, the debut of the renowned Stanford Women in Data Science event in New Zealand seems like perfect timing.
The one-day technical conference will take on a huge task - getting more women into the nation's technology industry, specifically the data science sector.
The event will feature exclusively female speakers - from government statistician Liz McPherson and the head the University of Auckland's engineering science department Professor Rosalind Archer to CEO of Dexibit Angie Judge, Data Futures chair Dame Diane Robertson and BNZ's head of enterprise data services Kat Kolich.
Kolich, who is also the Stanford WiDS ambassador for New Zealand, says the New Zealand leg of the event is building on a global movement of inspiring more women to enter and excel in the data science industry.
"WiDS is about providing an opportunity for women working in the field of data science to share their experiences and help inspire more women to consider careers data science and data engineering. It is great to be participating in a global initiative with WiDS Ambassadors around the world organizing local events," she adds.
WiDS Co-Director, Stanford University ICME, and executive director for External Partners, Karen Matthys, comments, "WiDS New Zealand is an important part of the Global WiDS initiative. Our aim is to inspire, connect and educate women around the world on the latest in data science."
"Kat Kolich has assembled an amazing roster of female speakers from industry, academia, and government, highlighting important data science research and applications within New Zealand."
Kat Kolich at the global home of WiDS - Stanford University Institute for Computational Mathematical Engineering (ICME) in October 2017 planning NZ's participation inWiDS 2018
Overall, the event is providing an opportunity for female leaders in the field to share their experiences, and for younger people to connect with their role models – all with the hope of sparking the same passion for technology and data science in the next generation of female data scientists.
A major highlight of WiDS New Zealand will be the Q-A session with industry-leading data scientists, which includes Agate Ponder-Sutton from BNZ, Dr. Lisa Chen from Harmonic, Pieta Brown from PwC and Amanda Hughes from Nicholson Consulting.
With the panel moderated by recent Victoria University graduate and actuarial analyst Emma Vitz, the session will serve as an intersection of established female data scientists and those new to the industry.
The panel will offer new industry entrants and recent graduates the opportunity to ask industry veterans questions, and to hear their career journeys and technical tips.
The event will also feature the WiDS Datathon and entry is now open to teams of 1-4 participants worldwide - all teams must be made up of 50% or more women.
The Datathon will take place February 1-28 2018, and winners will be announced at the WiDS Stanford conference in Auckland.
Kolich says the aim of the Datathon is to encourage women data scientists to engage in social impact solutions by participating in a predictive analytics challenge. She hopes to see a New Zealand team at the event.
From speaking with Kolich, a big theme of the event appears to be accessibility – making top female data scientists accessible to new market entrants and recent graduates; ensuring all genders, ages and levels of expertise feel welcome; and ensuring everyone around New Zealand is able to access the event – either by attending for free or through live stream.
Kolich adds, "I am delighted to be bringing the WiDS Conference to New Zealand."
"Thanks to the generosity of our sponsors The University of Auckland, Bank of New Zealand and LPS, the event is truly accessible, as the first ever WiDS NZ conference which is free to attend."
However, the event's 250 ticket capacity sold out quickly.
But, like all other WiDS taking place around the world this year, the New Zealand event will be live-streamed from the event's website. The link will be made available on the day.
The Stanford Women in Data Science (WiDS) New Zealand Conference 2018 will kick off the week of International Women's Day and will be held at the University of Auckland from 5pm on the 5th of March.