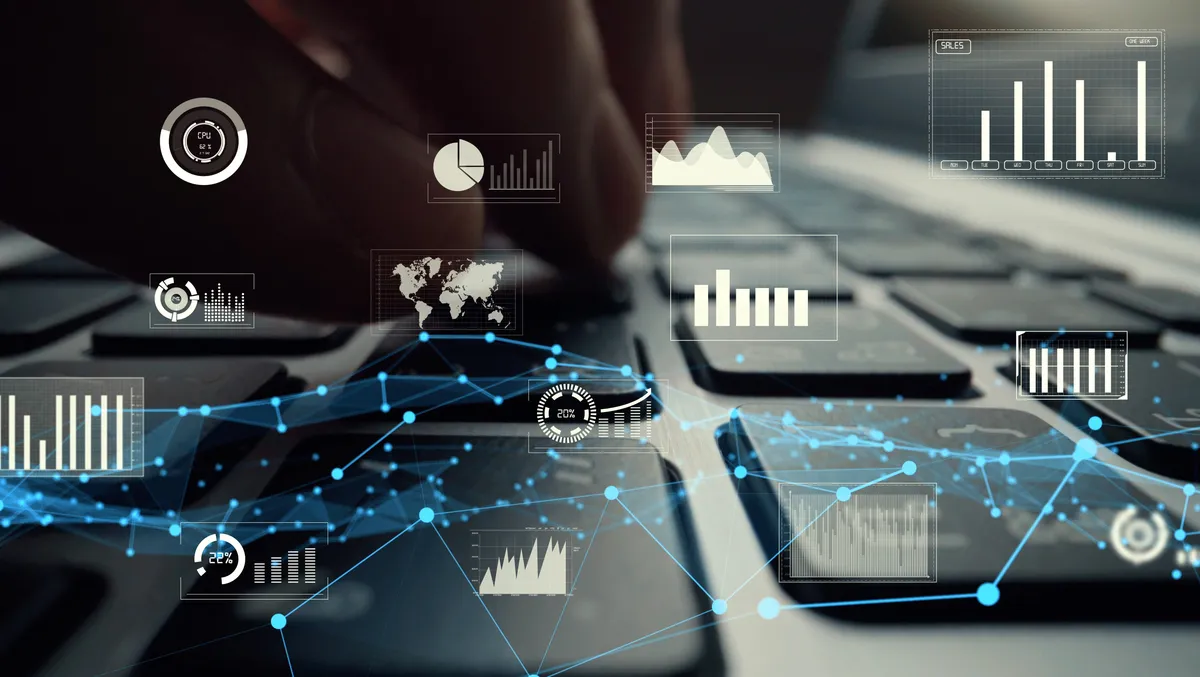 Data overwhelm? Focus on your customer
Tue, 27th Sep 2022
FYI, this story is more than a year old
In a previous article, we introduced Google's customer experience score as an example of a digital metric that your business can really benefit from. Today, we're going to get a bit deeper into what that score really means, and how it can bring your team together and even increase your revenue.
A quick recap
In 2021, Google launched a scoring system to measure the quality of a website's customer experience (officially named Core Web Vitals). This became part of the Google search algorithm, making it easier for customers to find your site if you have a good score. Good scores are also strongly associated with longer session times, lower bounce rates, and higher conversion rates. But despite these pretty persuasive benefits, the majority of sites still aren't passing these thresholds.
This presents a solid opportunity to get ahead of the curve and outrank your competitors. The goal isn't to get a perfect score, but to focus on the improvements that will have the biggest impact for your customers and your business.
The clever thing about Google's metrics is that they don't just measure raw site speed (which takes into account how long it takes for the entire page to load, even the parts that the visitor can't see). Instead, Google's criteria help us measure perceived site speed and improve the aspects of web performance that human beings actually notice, so that we can optimize for experience over technicalities.
Hang on, what exactly are we measuring?
Google measures your site on how fast, stable, and responsive it feels to the customer. You need to reach a "Good" standard on all three to get a passing score. Let's break that down a bit.
‍Speed (largest contentful paint)
How long does it take to load the largest visible element? This could be text, an image, a banner, or a video, and will be at the top where people can see it when they first land on the page. To get a "Good" score, the content needs to load in less than 2.5 seconds.
Stability (layout shift)
How stable is the page? Does it shuffle around on the screen as it loads? Say you head to a shopping site, and you want to sign in to your user account. You try to tap the "Log in" button, but as you do, the page jolts when a new image appears and you unintentionally open an ad. That's a frustrating user experience. Google scores each page based on the number and distance of all unexpected layout shifts.
Responsiveness (input delay)
Is the page instantly responsive to an action, like tapping a button or closing a window, or is there a bit of a lag? This measures the reaction time of your page after a visitor performs an action. To get a "Good" score, a page needs to respond to the customer's action within 100ms.
To pass Google's assessment overall, you have to reach "Good" on all the above.
What exactly are the benefits?
What's in it for you? Well, case studies show that optimizing for Core Web Vitals can have serious benefits, not just for website speed stats, but for business bottom lines.
Now, a few seconds here and there might not sound like such a big deal. But when it comes to web performance, people are very, very impatient. As page load times go from one to five seconds, the probability that the customer will give up and leave (or "bounce") increases by 90%. And if they do stick around, the customer is three times more likely to make a purchase on the one-second page than the five-second page, and five times more likely than on a 10-second page. Shopify reports that 57% of shoppers have left a slow site to buy from a competitor.
So if some of your customers are getting, say, a 15-second render time, it's likely that they'll leave without buying anything, and many won't come back. When shopping sites meet the "Good" mark on Google's standards, users are 24% less likely to abandon the page mid-load. This is one of the most obvious ways that Core Web Vitals have a significant bearing on the money you make from your website visitors, with faster, smoother sites resulting in a healthier bottom line.
The culture
Now, the primary focus of customer experience is, of course, your customers. However, these metrics are also helpful for an array of people doing different jobs within and around your business.
People working in marketing and sales can benefit from increases in online purchases or sign-ups. Your technical team gets a clear course of action for improving the speed and performance of your website. People in finance and leadership (plus, anyone else who wants to see the business grow) should be pretty happy to see online customers staying longer and spending more. And all these teams have a shared goal they're working towards, and a clearer appreciation of each other's input.
As one travel site described the team-wide benefits of their successful Core Web Vitals program: "by making it relevant to individual people's focus areas - discussing bounce rate with SEO people or monetary upsides with the finance team - the vision became shared."

Getting started
Your first stop is PageSpeed Insights, a free tool to instantly find your baseline scores. Just drop your website address in to see how you're doing. Remember, the challenge here is forming good habits to not only meet but maintain Google's thresholds, so that you'll continue to get the benefits of better customer experience (ie higher search ranking and more loyal customers).
You might start out with pretty good scores, but as time goes on, you add new media content, page sections, or even completely new pages, and often these will throw out your scores. Core Web Vitals need to be monitored as part of ongoing work.
Google's recommended solution here is to add a Real User Monitoring (RUM) tool, which will give you a real-time view of the experience of your entire customer base, with as much detail as you want. RUM can also show you which pages and components of your site are affecting more users and having a bigger impact on their experience, so you can strategically target problem areas.
That's a lot of technical detail all at once! For a more thorough look at Google's scores and complete guidance on how to improve them, we recommend the comprehensive Guide to Core Web Vitals. This includes definitions, benchmarks, and tips and tools to improve your scores.