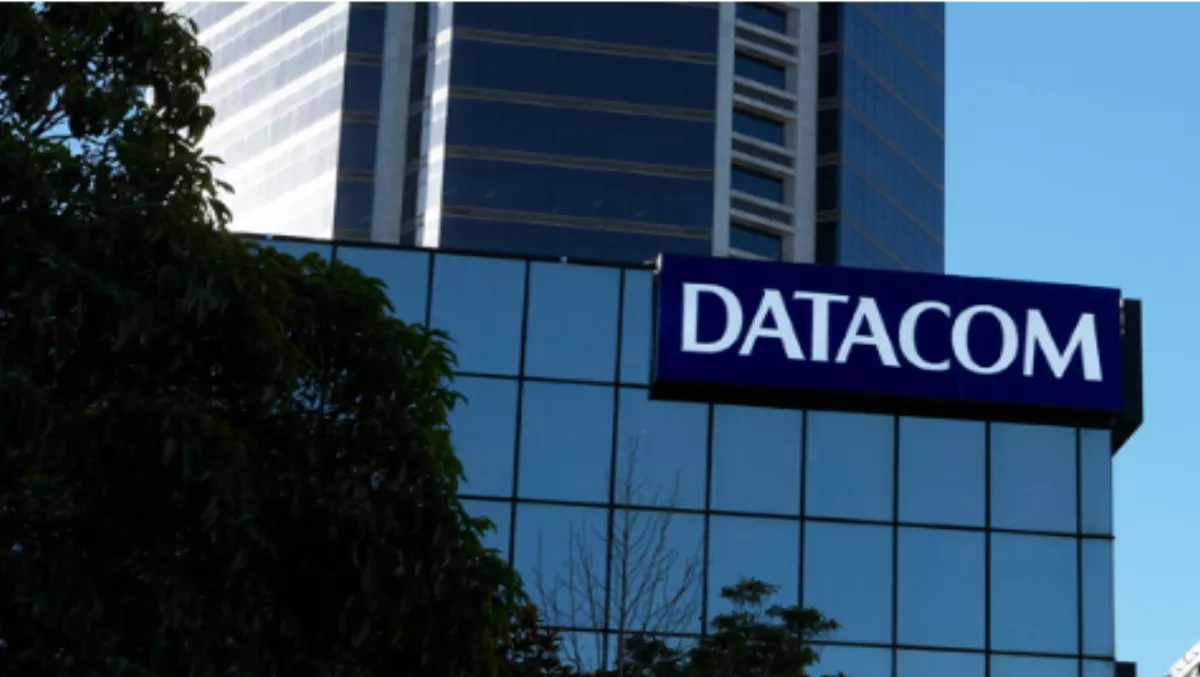 Datacom topples Spark as NZ's biggest IT services provider
FYI, this story is more than a year old
Datacom, the privately-held IT services firm, surpassed Spark New Zealand as the country's biggest information technology services provider, lifting annual revenue 6.3 percent in a growing footprint on both sides of the Tasman.
Revenue rose to $937 million in the 12 months ended June 30 from $881 million a year earlier, the Wellington-based company said in a statement. Net profit dropped 53 percent to $24.3 million, mainly because of a one-off $25 million gain in the previous year when Datacom sold its Asian contact centre.
Datacom's New Zealand business grew revenue 9.2 percent in the year, expanding market share and becoming the biggest IT services provider in the country, according to research house IDC's market share analysis. Datacom had about 14.3 percent of the local IT service market, excluding business consulting and outsourcing services, as at Dec. 31.
Adam Dodds, IDC research manager of IT services, said the company has been on a solid trajectory for some time, and eclipsed Spark as an IT service provider when the telecommunications company went through its own transformation, divesting units such as its Divanti consultancy.
"Datacom are seeing strong growth in the areas of hosted infrastructure, hosted application, application development, security as well as consultancy and project-based work," Dodds said. "They have the largest pool of technical capability in the country and have demonstrated a willingness to disrupt themselves when needed", such as the rise of the Internet-of-Things (IoT), mobile, cloud, social media and big data, he said.
The company employs 4,095 people across New Zealand, Australia, Malaysia and the Philippines, providing software engineering, payroll, and IT services. Former chairman and NBR Rich Lister John Holdsworth remains Datacom's majority shareholder and the New Zealand Superannuation Fund owns about 38 percent after buying New Zealand Post's stake in late 2012.
Datacom spent $30 million on capital expenditure in the year, and said it is investing in IT service models, greater automation for repeatable processes, cyber security, and risk and data management.
The company said a "significant portion" of group investment had been poured into its Datacom Solutions unit, which focuses on payroll, local government, education and healthcare sectors across Australasia.
IDC's Dodds said Datacom's growth opportunities come as firms rely more heavily on technology to improve their own businesses.
"The value still lies in the complexity of technology integration, leveraging platforms for scalability and having the right resource sets to be able to meet the needs of its customers," Dodds said. "Increased globalisation will remain a threat but the power of being local is still strong."
Datacom's Australia systems business increased revenue 6 percent with a number of new contracts, including a A$242 million five-year contract with Australia's federal Department of Health.
"This is a sound result for Datacom," chairman Craig Boyce said. "The executive team is delivering on a progressive and sustainable business strategy and we are pleased with the solid overall performance and strong revenue growth, which maintains the 10-year compound annual growth rate for revenue at 11.2 percent."
By Paul McBeth
Related stories
Top stories