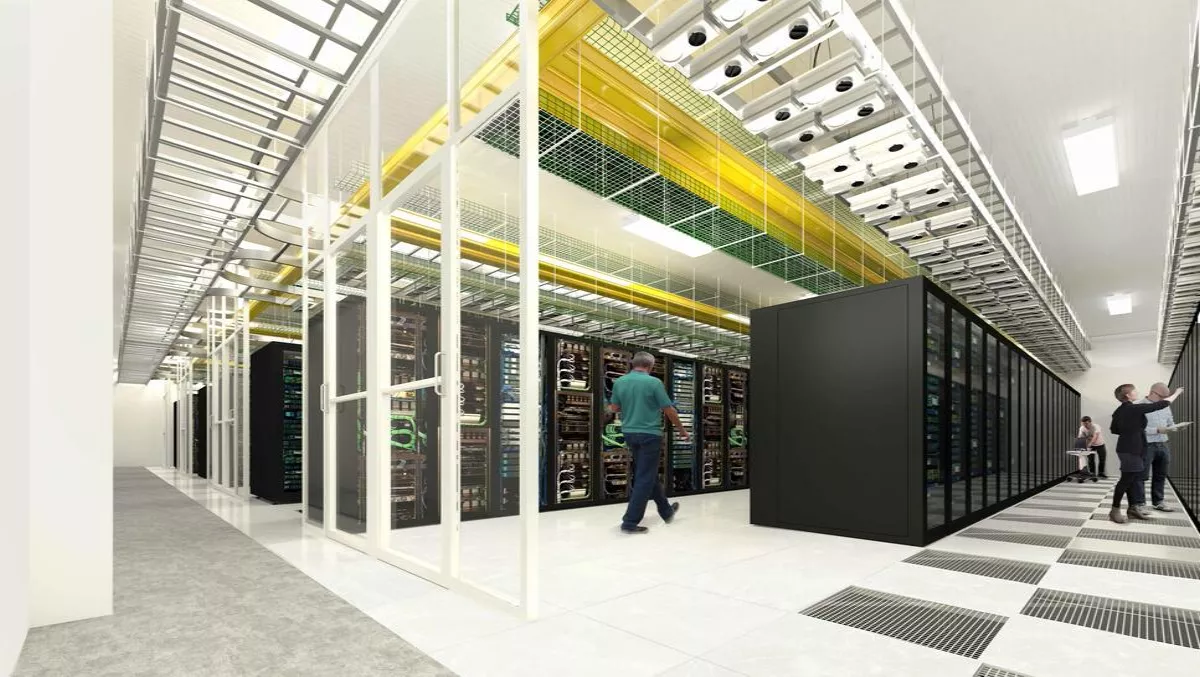 Datacom's $45m data centre upgrade - here's what you need to know
Mon, 30th Oct 2017
FYI, this story is more than a year old
By Julia Gabel, News Editor
As more and more Kiwi businesses turn to the cloud to transform their operations, reduce costs and remain competitive, the demand for high quality data centers is increasing.
In response, Datacom Data Centers is undergoing a NZ$45 million upgrade that will span four sites across New Zealand: Gloucester (Christchurch), Abel (Wellington), Orbit (Auckland) and Kapua (Hamilton).
The upgrade will be completed in the 2017/2018 financial year, and will increase the company's rack capacity by 40% and add more than 2MW of power capacity.
Tom Jacob, director of Datacom Data Centers, a subsidiary of Datacom says this is the most significant upgrade of Datacom's data centers since they were built, and a direct response to insatiable demand from customers.
The decision to expand has been largely motivated by the rapid adoption of public and hybrid cloud services in New Zealand, with nearly every enterprise and government customer now using a combination of the two.
According to Datacom, its data centers ensure that the local cloud workload components can be hosted and delivered with world-class standards of performance and reliability and ensure an efficient overall deployment.
Jacob adds, "Data Centers are the backbone of our economy, and we are looking forward to further enabling our customers' digital transformational opportunities through the cloud, so they can best take advantage of a range of core emerging technologies, such as Artificial Intelligence, Virtual Reality, Internet of Things and hybrid cloud solutions.
"It's also about ensuring cost effectiveness and high performance for existing workloads.
The upgrades across all four sites will be done by Fletcher Construction, a 35-year customer of Datacom Data Centers.
Christchurch, where Datacom was first founded 52 years ago, will see its Gloucester Data Center nearly triple in rack capacity to cater to local market demand. The facility will be upgraded to be fully fault tolerant and concurrently maintainable.
To support the South Island business community, Datacom will conduct ongoing upgrades to Gloucester over the next 15 years.
Datacom's Abel data center in Wellington is already half way through its upgrade, which, when completed, will add 25% in rack capacity for the company's public and private sector customers.
Datacom's Kapua data center in Hamilton is the company's newest facility and will see an 33% increase in rack capacity.
Meanwhile, Orbit data center in Auckland will get a significant 310 rack boost and, once completed, will be New Zealand's largest data center with 1,100 racks.
Jonathan Ladd, CEO, Datacom Group, explains, "These are already state-of-the-art, world-class facilities, and our ongoing investment means that Datacom can continue to provide the superior experience that our customers demand well into the future.
"It remains a key competitive differentiator for us in the market, especially in the age of cloud. We're proud to be supporting New Zealand business from the tip of the North Island to the bottom of the South.
Datacom Data Centers, a subsidiary of Datacom Group, operates across Australia and New Zealand.