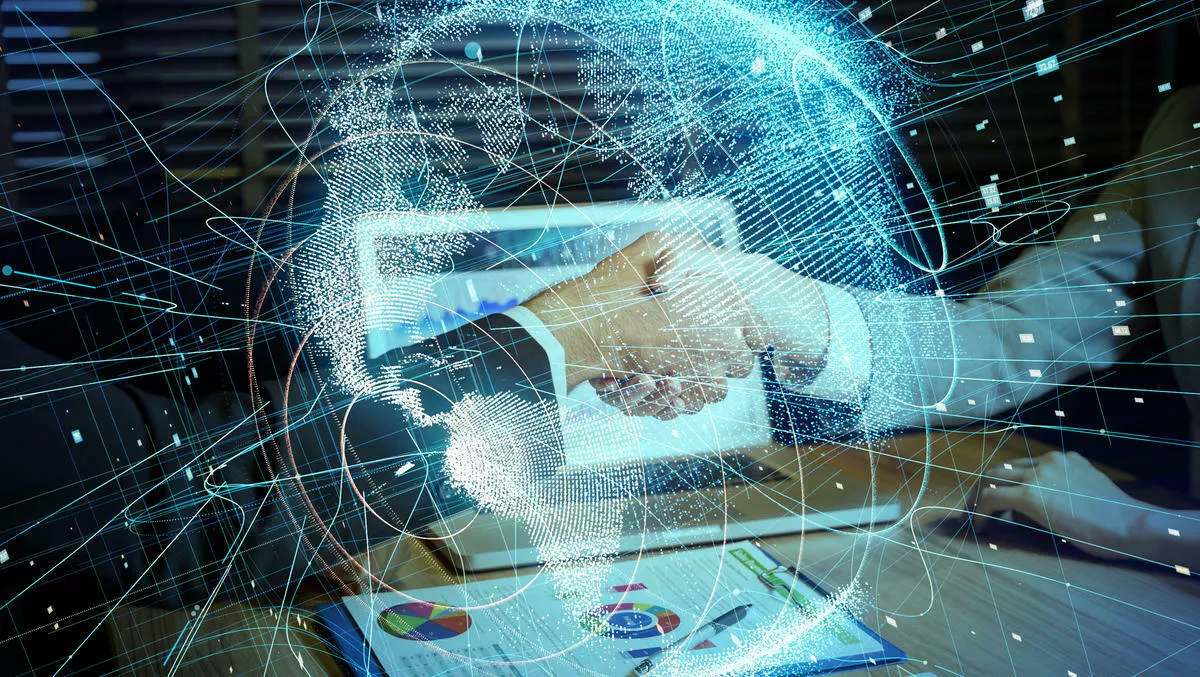 DataRobot to acquire data fabric provider Paxata
Fri, 13th Dec 2019
FYI, this story is more than a year old
Enterprise AI company DataRobot has announced that it has entered into a definitive agreement to acquire Paxata self-service data preparation and data fabric provider, to fulfil its mission to build the world's first automated end-to-end enterprise AI platform.
While the massive impact of AI on enterprises is well-understood — PwC forecasts by 2030 AI could contribute $15.7 trillion to the global economy — companies must overcome several key challenges associated with AI in order to reap the benefits and become successful.
Data preparation is one area that has historically held companies back.
Creating a dataset for training predictive models, deploying data prep steps with AI models, and preparing data specific to AI routines are all major challenges companies face when it comes to leveraging data at scale.
By providing tools that help users build automation into their data prep processes, the Paxata acquisition will alleviate these pain points for customers and dramatically enhance their ability to achieve AI-driven outcomes rapidly.
Further, as enterprises move to a multi-cloud, hybrid world, it is imperative that an underlying data fabric that combines enterprise-scale, security, and governance is a core part of the enterprise AI infrastructure.
"Data prep for AI has been a long-standing challenge for AI projects," says DataRobot CEO and co-founder Jeremy Achin.
"With the addition of the AI-enabled data prep and enterprise data fabric solution from Paxata, we will give business users an enterprise-class platform to automate the AI lifecycle from start to finish.
Paxata, which has raised $86 million in venture capital funding, is used by thousands of users across some of the largest companies in the world, including Standard Chartered Bank, Petco, and Nationwide Insurance.
Both DataRobot and Paxata already extensively leverage Apache SparkTM, the open source distributed framework designed for high scale data integration workloads.
As part of the acquisition, the companies today unveiled a first-of-its-kind integration into DataRobot's AI Catalog, making it easier for business analysts and citizen data scientists to prepare data for machine learning.
In addition to the new capability available today, the teams will work together to refine and bolster the next generation of data preparation for AI in 2020.
DataRobot will also continue to support existing Paxata customers.
"Artificial Intelligence is fast becoming a business imperative. However, as per IDC's 2019 Global AI survey, lack of adequate volumes and quality of training data and lack of data science talent have held back AI adoption," says IDC AI strategies program vice president Ritu Jyoti.
"Businesses report spending over 50% of the AI lifecycle time in data prep and deployment than actual data science.
"DataRobot's AI Catalog integration with Paxata addresses the data prep for AI challenge head-on and will empower AI-powered organisations to deliver more sophisticated business outcomes.
Paxata CEO and co-founder Prakash Nanduri says, "From day one, our vision has been to enable enterprises to build a data fabric foundation that helps them achieve their digital and AI transformation.
"No one platform served the needs of enterprises when it came to finding, prepping, consuming, and governing data and simultaneously building, deploying, and maintaining AI solutions at an enterprise scale – until today.
The Paxata acquisition is DataRobot's third and largest acquisition in 2019 and fifth since 2017.