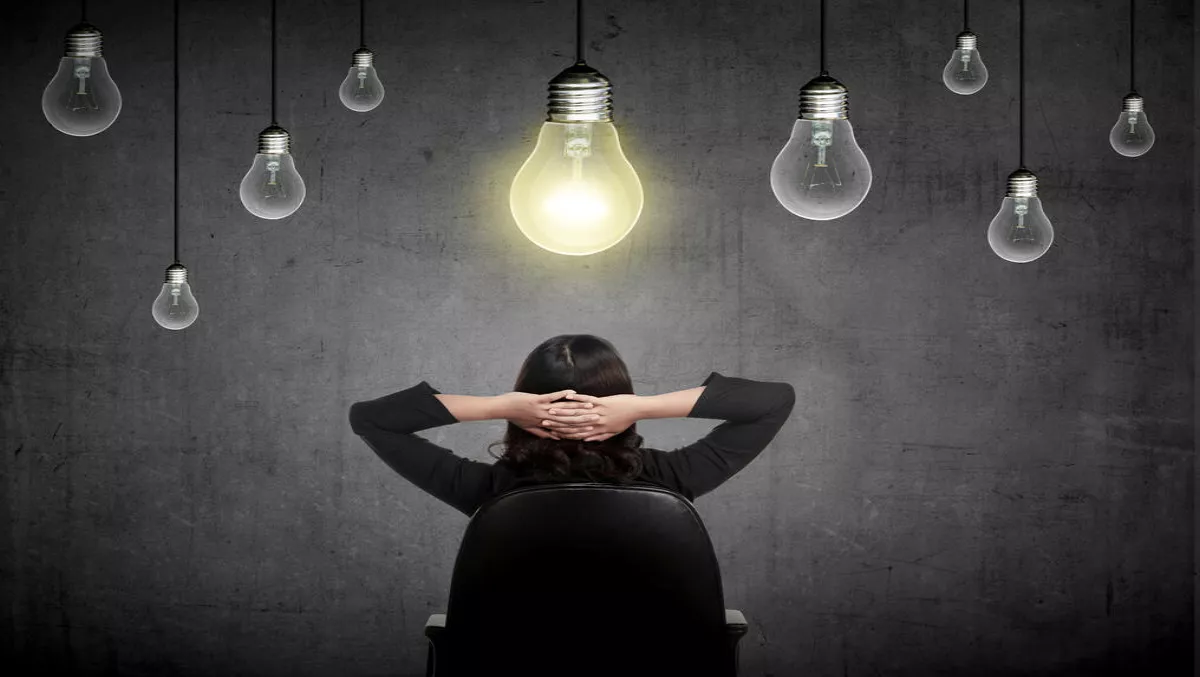 'Day in the life of' tech event hopes to draw females into tech careers
FYI, this story is more than a year old
A flock of high profile tech firms have come together to take part in NZTech's annual Shadow Tech Day in Auckland, which gives hundreds of schoolgirls the opportunity to get some hands-on experience in the hi-tech sector.
The event aims to address the gender imbalance in the industry, according to NZTech.
NZTech chief executive Graeme Muller says there are not enough women in the tech sector and this stems from girls at school not being interested in the subjects, and not thinking about the potential of a career in tech.
"We've had to be a bit creative and we designed Shadow Tech Day, connecting a schoolgirl with a woman in a tech for a day," Muller says.
"Once girls visit a hi-tech firm and start to see how interesting the roles are they are inspired and start taking tech subjects," he explains.
Several high profile companies are taking part, including Air New Zealand, Microsoft, Vodafone, HP, Orion Health, IBM, BNZ, Xero, countdown, SnapComms, Fronde and Spark.
The event will see a total of 16 girls experience a day in the life with some of New Zealand's top tech professionals.
"Before Shadow Tech Days only about 30% of girls say they were interested in a job in tech. After the Shadow Tech Day experience 80% of schoolgirls go back to school and sign up for tech subjects," says Muller.
"Only 23% of the tech sector are females, yet research is showing that gender balanced tech firms are 40$% more profitable.
"And for the girls, tech roles are some of the highest paid roles in New Zealand, and the most flexible," he adds.
Technology is the fastest growing sector and third biggest export earner in New Zealand but there's a significant shortfall of school leavers choosing to take up careers in the sector.
According to Muller, NZTech with support from tertiary provider Manukau Institute of Technology (MIT) have produced Auckland's Shadow Tech day to inspire young female students by seeing tech careers are not just for geeks.
"It's a complete win-win. This year over 300 girls in Auckland, Wellington and Christchurch are being inspired into tech subjects and a future in tech via Shadow Tech Day," he says.
Auckland colleges taking part include Edgewater, Howick, Tangaroa, Carmel, ACG Parnell, West Lake, Rangitoto, St Mary's, Lynfield, Baradene, Tamaki, Rosehill and Green Bay High School.
"In this year's Budget, the Government recognised growth in new and emerging hi-tech sectors such as the software services sector and promised to commit to continuing to make STEM subjects a priority," Muller says.
"Shadow Tech Day is but one initiative by the tech sector to help."
Shadow Tech Day will take place on August 25.
Related stories
Top stories