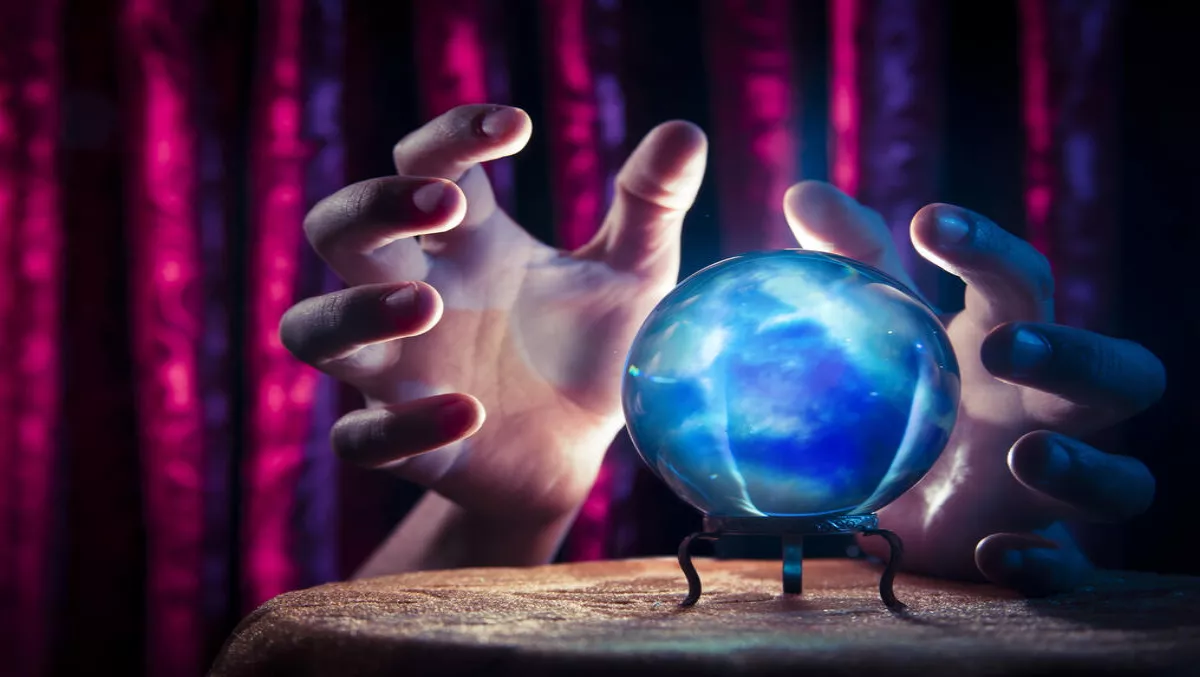 Dell EMC: Your future workforce needs plans not fortune telling
FYI, this story is more than a year old
We talk a lot about the vision of a future workforce.
Remote working means the sun is setting on the traditional office cubicle. Nine-to-five is almost neck and neck with flexible hours. Bring your own device (BYOD) is taking businesses by storm.
But how can your business move beyond the hype and actually build a future workforce?
Less than half of Australian and New Zealand businesses surveyed by Forrester and Dell see the link between improving employee experience and business success. Addressing this is the first step.
We need to recognise the role workplace technology plays in the productivity, effectiveness and empowerment of the modern employee.
Today's worker is mobile, informed, collaborative and focused on outcomes. Housing affordability is pushing residents away from city centres, so they want to work on activity, not location.
Working parents are interweaving career and life with a flexible work day. These changes spark a range of considerations around information security, productivity and talent retention. In short, there's no option but to transform.
While this all sounds daunting, it doesn't need to be. A future workforce strategy is a working document, a never-ending process. To start the engine, ask yourself these questions.
What is the purpose?
Transformation for transformation's sake is pointless. It needs to align with the overarching priorities and deliver real business value. Map processes to identify the drivers for change, what this entails for the workplace and the desired benefits.
Review existing business plans and discuss with leaders to ensure the desired benefits fit within the context of these plans. This can seem like a daunting process for senior management, but there are some proven approaches that make this task easier such as Benefits Dependency Mapping.
What is the opportunity?
If the aim is to create empowered and productive employees, it makes sense that the process should start with them.
Uncover opportunities using small group and one-on-one interviews with staff. Find out what they want in a working environment, what their concerns are and what tools they need to feel empowered.
Also, keep in mind that the workforce in Australia is increasingly flexible. There are opportunities to fundamentally change the structure of organisations by changing how people and where are employed.
The opportunities do not just exist within the current workforce, but in changing the workforce structure.
Where is the gap?
Once you know where you are and where you need to go, you can figure out how to get there.
Use a gap analysis to examine the difference between current work activities, how employees wish to work in the future, how staff will be hired and assigned to tasks, and the impact this has on meeting business objectives.
This includes methodically reviewing whether the current computing environment matches the vision, and identifying what technologies and technical skills are lacking.
What are the options?
There are many options for realising the promise of a future workforce. Identify the technologies that will deliver your version and evaluate how well each will deliver on the desired benefits.
For instance, your IT team could condense different workspace technology combinations into a shortlist for senior executives to then make the final decision.
All systems go
Following these steps gives you a clear future vision based on a genuine understanding of the business. It builds employee buy-in and senior executive support.
With these components in place, documenting the strategy is the final stage. Outline the business drivers and desired benefits, a vision statement for computing, the chosen architecture, an implementation plan, and high-level investment estimates. This guides transformation efforts as they unfold.
Undertaking workforce transformation is an imperative, not a choice. A future-ready workforce is key for talent retention, productivity, data security, and a sustainable business model.
To get there we need to avoid crystal ball-gazing and focus on executing a strategy specific to each business' priorities.
Sweeney is the author of Towards the Workforce of the Future, a report based on 115 interviews and a series of open forums with Australian executives. The report was sponsored by Dell.