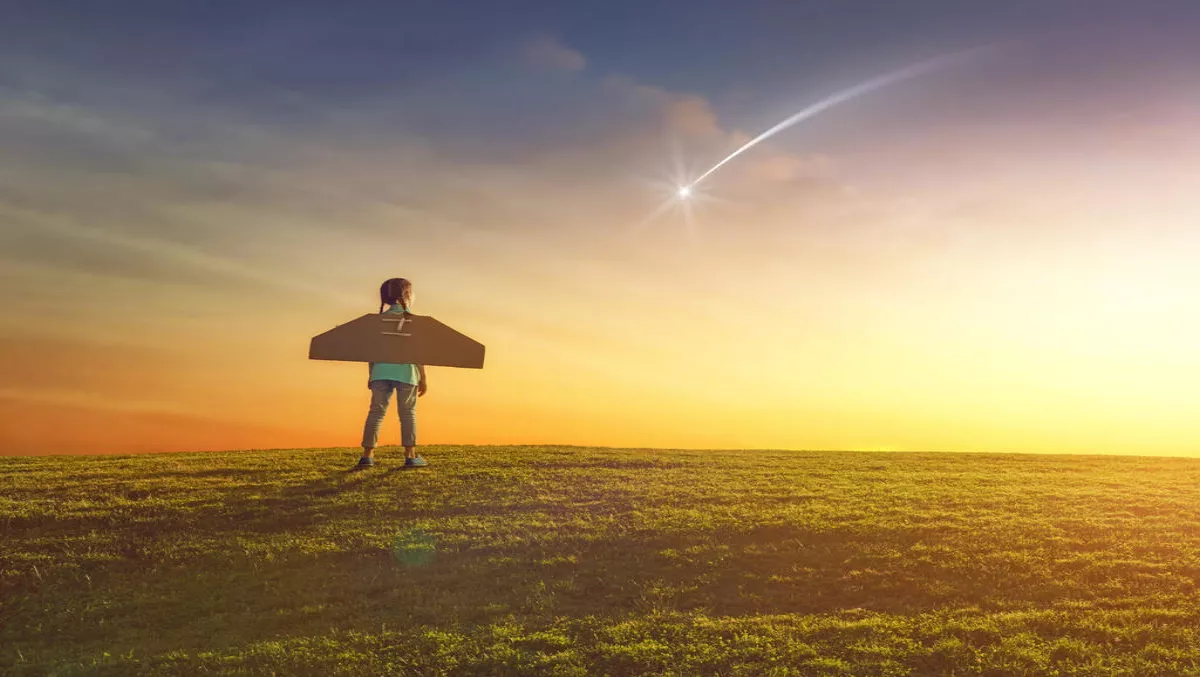 Dell plans $14m donation: "It's our responsibility to prepare the next generation"
FYI, this story is more than a year old
Dell Technologies says it expects to donate over $14 million in grants and technology contributions to support the STEM education of underserved children around the world.
With $37 million given to STEM initiatives globally in 2014, this would take the total the technology giant has donated to over US $50 million.
Dell Technologies says there is an opportunity to expand STEM initiatives to those who may be underserved in this area currently, specifically in the public and private sectors which can commit more to STEM education and mentorship to youth.
Dell Technologies believes that by encouraging all youth regardless of gender or ethnicity or social class to study STEM, there's an opportunity to bring different perspectives to STEM-related industries as well as fulfill jobs in the future.
Karen Quintos, chief customer officer, Dell, "We believe that the future belongs to those who can build digital technologies and those who can use technology to solve the world's biggest challenges."
"The technology industry is creating the jobs of the future, as technology is the critical enabler for business, no matter the sector.
"It is our responsibility to prepare the next generation, particularly underserved populations, with technology access as well as the core skills and confidence to thrive in a digital world.
Angela Fox, leader, commercial and public sector and Mark Fioretto, leader, enterprise, Dell EMC Australia and New Zealand comment, "The crucial role Ada Lovelace played in designing the computer was recognised."
"She fought to study mathematics at a time when this wasn't the norm and created the machine that would change the modern world. Her skill and passion is just one example of the outstanding contributions of women in STEM."
"Through the celebration of global events, such as Ada Lovelace Day and International Day of the Girl, and with support from companies like ours, which today announced that it will donate US$14 million to STEM programs across the globe this year, we continue to strive to make a positive difference to women studying STEM or working in STEM industries."
"In 2016, the Australian Bureau of Statistics found that only 16% of those with a STEM education are female. Dell EMC recently introduced a scholarship with the Women in Engineering faculty at the University of Technology Sydney."
"This will offer a female student a 24-week work placement at Dell EMC. By providing this opportunity to female engineers at a critical stage of their studies, we hope they'll gain the right skills and confidence to build a successful career in the ICT industry."
"We're proud of the work Dell is doing to help ensure diversity in the future STEM workforce. Business and governments continue to have a role to play in inspiring and encouraging girls and women to work in this exciting field.
Dell has a number of youth learning partners globally, and some of Dell's commitments this fiscal year include:
Girls Who Code
The U.S. nonprofit is dedicated to closing the gender gap in technology by teaching computer skills and coding to more than 40,000 girls across America.
Dell has donated $300,000 this year, including donations of Alienware laptops for several of the Girls Who Code Summer Immersion Programs and their after-school Clubs programs.
Reshma Saujani, founder and CEO of Girls Who Code, says "Technology is the single-most powerful industry in its potential to rapidly reinvent society as we know it. We cannot limit a girl's ability to shape this future simply because she lacks access to the necessary technology and resources to gain a computer science education.
"Dell's continued partnership with Girls Who Code has enabled thousands of young girl to realise the full potential of their future and we are excited to continue working together.
Camara Education
This Ireland-based charity provides educational institutions with technology, educator and support to help them improve educational outcomes.
Camara Education's services are delivered through a network of local hubs in Ethiopia, Kenya, Lesotho, Tanzania, Zambia, United Kingdom and Ireland. This year, Dell donated a grant of $650,000, benefiting more than 250,000 youth and 2,000 educators in 240 locations.
REAP
Stanford University's Rural Education Action Program (REAP) program benefits tens of thousands of rural and migrant students in China through a computer-aided learning program. Dell has donated more than $500,000 this year.
Moreover, Dell will open two new Solar Powered Learning Labs in South Africa this month.
These innovative programs bring technology and connectivity to students, teachers and communities through solar power and Wyse thin client workstations.
Dell is also launching the 'Power of One' program, which challenges Dell team members and others in the technology industry to volunteer to mentor one child about their job and why they love it.
"The power of mentorship is immeasurable," Trisa Thompson, senior vice president and chief responsibility officer of Dell.
"Children especially need strong role models. We are excited to encourage the tech industry as a whole to embrace a culture of mentorship and to encourage a more diverse, and in turn successful, STEM workforce for tomorrow.