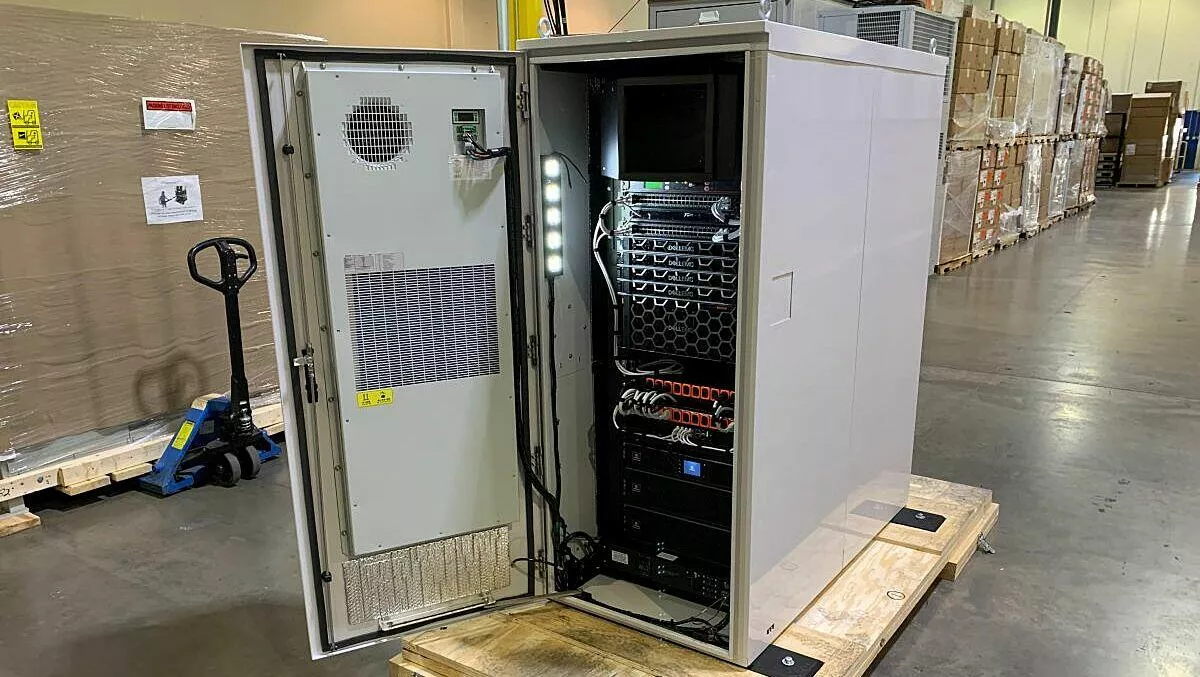 Dell Technologies takes data center tech to the edge
Mon, 24th Feb 2020
FYI, this story is more than a year old
Dell Technologies is thinking beyond the traditional data center and focusing on the edge as the next frontier for data and analytics management - or at least that's what the company's latest efforts in edge compute, network, storage and analytics from the data center, try to capture.
The company's new solutions are part of a core aim to help customers adjust to the continuously changing nature of data and help capture data from devices at the edge.
The solutions include new edge server designs, smaller modular data centers, enhanced telemetry management and a streaming analytics engine.
Speaking about the expanded portfolio, Dell Technologies ANZ director of technologies and systems engineering Danny Elmarji says,
"[This] announcement will allow our customers to overcome edge compute, network and storage challenges to uncover new insights through data analytics across the edge, core data centers and public clouds.
The solutions include Dell EMC PowerEdge XE2420, Dell EMC Modular Data Center Micro 415, Dell EMC iDRAC9 Datacenter software, and the Dell EMC Streaming Data Platform.
Dell EMC PowerEdge XE2420 - for space-constrained conditions
This is a compact, "short depth," high-performance server designed for space-constrained and challenging operating conditions often encountered in edge deployments, such as building out edge networks to assist the 5G rollout.
It provides a low-latency, two-socket system with the flexibility to add up to four accelerators and 92TB of storage per server to handle growing business application demands as well as analytics. Designed for tough environments, it has Network Equipment-Building System certification with extended operating temperature tolerance and an optional filtered bezel for dusty locations. Front-accessible input/output and power provide easy access for field serviceability.
Dell EMC Modular Data Center Micro 415 - 'shorter and narrower than a parking spot'
This will be custom-designed to meet customers' specific requirements. It also offers pre-integrated, enterprise-level data center IT, power, cooling and remote management in a size that Dell describes as 'shorter and narrower than a parking spot'.
Dell explains, "This helps enable customers to deploy a complete data center to what would otherwise be considered non-data center locations, such as the base of a telecommunications cell tower. The MDC Micro provides enhanced physical protection for IT equipment at the edge with extreme temperature-resistant enclosures, key lock doors and option for smoke detection and fire suppression.
Dell EMC iDRAC9 Datacenter - streaming analytics for the edge
This remote access controller uses embedded management technology to add streaming data analytics capabilities critical for understanding edge operations to all Dell EMC PowerEdge servers.
With streaming telemetry on iDRAC9, customers can discover trends, fine tune operations, and create predictive analytics to help ensure peak performance, reduce downtime and prevent risk.
Dell EMC Streaming Data Platform - the integration engine
This platform integrates ingestion and analysis of all streaming data from the edge. This enterprise-ready platform delivers a single solution for all customers' data (whether streaming or not) that provides auto-scaling ingestion, tiered storage with historical recall on-demand and unified analytics for both real-time and historical business insights.
The Dell EMC PowerEdge XE2420 will begin initial availability in the second quarter of 2020.
The Dell EMC Modular Data Center Micro is expected to be available beginning in the second half of 2020.
The Dell EMC iDRAC9 Datacenter and the Dell EMC Streaming Data Platform are available globally.