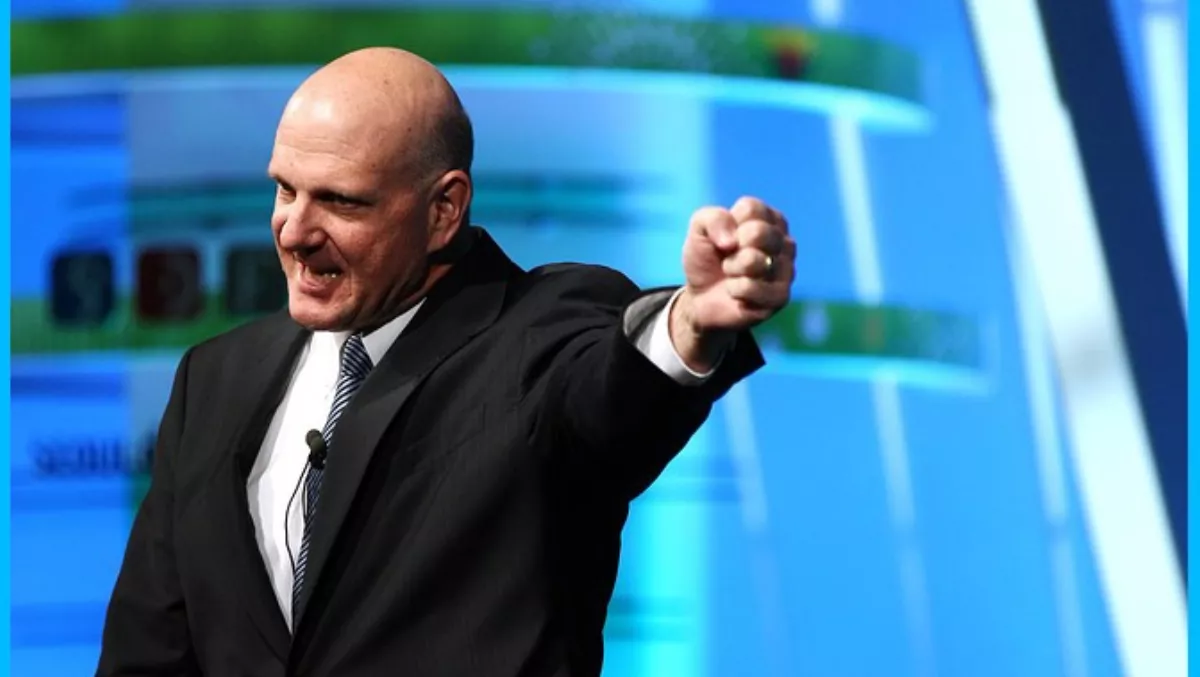 Departing Ballmer's final rally cry...
Wed 5 Feb 2014
FYI, this story is more than a year old
Departing Microsoft CEO Steve Ballmer has welcomed his replacement Satya Nadella, in a typically bullish memo to Redmond staff.
After the software giant announced the charismatic's leaders successor this morning, Ballmer was quick to offer one final rally cry to employees, before setting off into the Microsoft sunset for good.
"Today is an incredibly exciting day as we announce Satya Nadella as the new CEO of Microsoft," he wrote. "Satya will be a great CEO, and I am pumped for the future of Microsoft.
"Satya is a proven leader. He's got strong technical skills and great business insights. He has a remarkable ability to see what's going on in the market, to sense opportunity, and to really understand how we come together at Microsoft to execute against those opportunities in a collaborative way.
"I have worked closely with Satya for many years and I have seen these skills many times. He is not alone, though. Our Senior Leadership Team has never been stronger, and together this group will drive us forward.
"Microsoft is one of the great companies in the world. I love this company. I love the bigness and boldness of what we do. I love the way we partner with other companies to come together to change the world.
"I love the breadth and the diversity of all of the customers we empower, from students in the classroom to consumers to small businesses to governments to the largest enterprises.
"Above all, I love the spirit of this place, the passion, and the perseverance, which has been the cornerstone of our culture from the very beginning.
"Stay focused and keep moving forward. I am excited about what we will do. Satya's appointment confirms that.
"Thanks for making Microsoft the most amazing place to work on the planet, and thanks for the chance to lead."