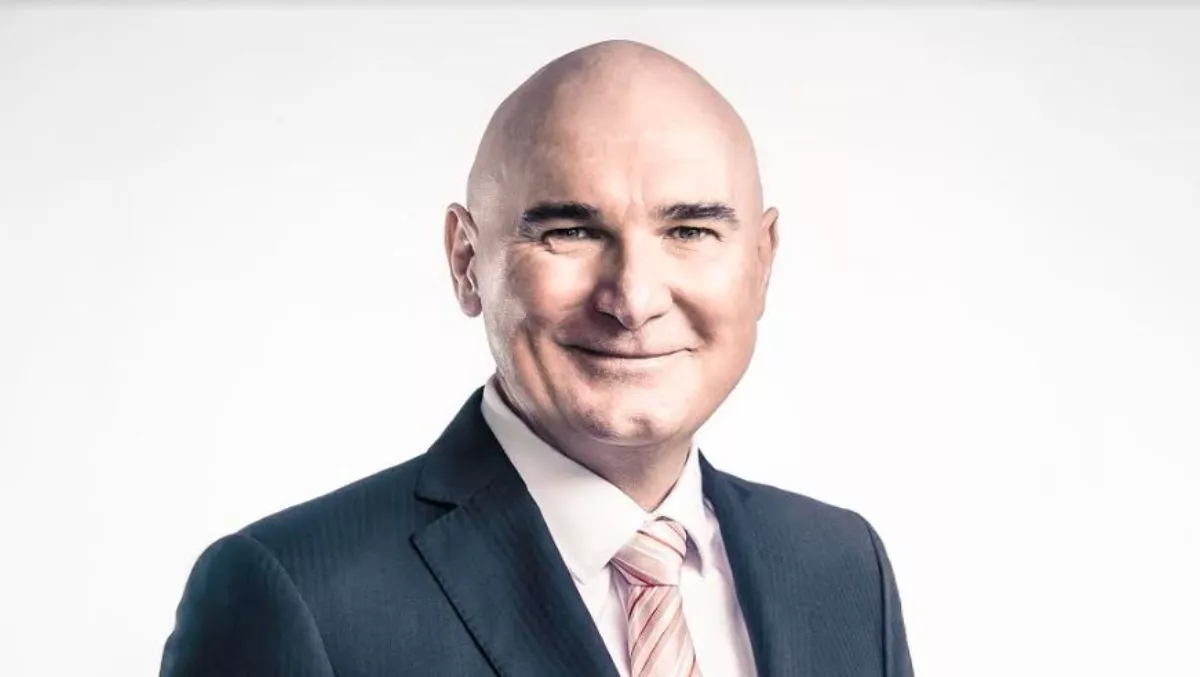 Digital Disruption in the C Suite: Is it A Case of 'Keep Calm and Carry On'?
FYI, this story is more than a year old
When I meet with customers, one thing is becoming increasingly clear. There seems to be a certain level of anxiety creeping into the C-Suite when it comes to technology. A recent CEO survey report by PwC has shown that while company heads are optimistic about economic prospects and market dynamics, technology-related disruptions such as AI are causing angst. It has even been predicted that AI will contribute over US $15 trillion to global GDP by 2030 but will come at great cost to those who cannot rise to its challenges in due course.
For me though, digital disruption is not merely about introducing new technology or investing in the latest equipment; it's about using digital ecosystems to change relationships, improve performance, and challenge the status quo in terms of the way things are done. The examples are many – rich use of analytics is changing how people serve customers, cloud-based technologies are driving the freelance economy, and enterprise-grade tools like video collaboration are within reach of organisations of all sizes.
These disruptions are all coming together to build smarter workplaces, helping people connect and collaborate to drive positive business outcomes and build relationships. It's inevitable then that human interactions are impacted when technology pervades every corner of our lives.
Machine learning versus Human-to-Human Collaboration that Drives Ideas
Global CEOs have stated profoundly that digital transformation is a must-have to remain competitive, but the proverbial elephant in many boardrooms is how does a business keep ahead of technology trends while also maintaining all-important human to human contact and collaboration? Let's look at the financial sector as a case in point; over 70% of APAC banks are turning to AI as a way to improve collections and recovery, with over two-thirds employing automated collections to contact customers for faster bill payments. But what does this spell for the future and can AI and robots ever replace actual human interaction and aptitude?
As workplaces and businesses evolve, so should the people who make up an organisation, to keep-up with a digitally-savvy marketplace. There's no doubt that technology and AI have a deep impact on how people work today, driving productivity and outcomes and being able to achieve so much more with less. For example, a third of marketers in the Asia Pacific are turning to AI for creative and content work and three-quarters of HR professionals use data to source higher-quality candidates. So while some processes such as intelligence gathering and data processing have been taken over by automation, AI should be considered a 'value add', rather than a threat.
Leading in the age of disruption
The most important asset in an organisation is its people – "human capital" – an intangible resource which has a critical impact on the economy. Whether it's achieving customer success, research and development, or profitability, success for an organisation has always been in its investment in people. Fostering creative thinking at any workplace is vital to a company's success; in my own workplace, we freely have open dialogue and discussions, with a real sense of being "one team" even if we haven't met in person. We live and breathe collaboration, mostly over video, but also instant messaging and audio conferencing, and this has helped us drive the business forward together while strengthening relationships.
The nature of leadership in the age of disruptive technologies like AI is also undergoing a change like never before. When data and analytics is contributing to business processes and workflows, decision-making in leadership is no exception. It has been suggested that AI will displace the processing of facts and information or the "hard" elements of leadership, but I believe that when it comes to competitive advantage, workplace automation will never quite match the power of a smart workforce.
To guide a workforce and lead in the age of digital disruption, I've summarised three key areas of focus:
1. Collaboration A workplace which actively promotes and instills the value in knowledge sharing is key to building collaboration among teams. Meetings should be transformed to be about the exchange of ideas and creativity – we are already seeing this in the growth of new spaces such as huddle rooms, to encourage spontaneity in coming together, but it's also about ensuring that smarter ways of working can happen with the right tools at hand. So while AI in a workplace can contribute to gathering data and analytics, it's people who keep ideas flowing and want to use that information to strategise and solve problems. Executive leaders should then be focusing on improving those human-to-human connections and drive a culture of collaboration.
2. Communication Technology in an organisation is built around the premise of enabling people and systems to talk to each other. What becomes critical is the relationship between technology and people, when instant messages are replacing real conversations, never has it been more important to uphold the values of communicating face-to-face. This is more important than ever today when most teams include remote and freelance workers. With technologies such as cloud video services and team collaboration platforms, communication can happen at any time from anywhere, merely armed with a mobile phone. In the spirit of openness, leaders should not only be looking to communicate organisational changes more effectively, but embracing collaborative technology which makes those connections more meaningful.
3. Cultural intelligence In a world where people and processes cross borders and territories, leading such diversity can become complex without the right skills in place. According to the World Economic Forum, cultural literacy and awareness have been cited as two of 16 key skills needed to succeed in the 21st Century. Cultural intelligence has been described as the ability to relate to culturally diverse situations and work effectively in them. While the jury is out on whether values such as empathy and skills such as critical thinking can be programmed, a strong leader requires cultural quotient (CQ). AI can provide behavioural or demographic data of a company's employees, but ultimately the onus is on leadership to interpret that data and use it effectively.
Power to the people Businesses have long been committed to building a smarter workforce and ongoing digital disruption hasn't changed that vision. An IBM study found that two out of five CEOs expect the next competitive threat to come from outside their industry, requiring an overhaul of their current workforce design. Big data and technology are the foundations for building a smart workforce, but there also needs to be a cultural shift in attitude and approach to how people work and collaborate. Even in the age of AI, human-to-human connections are enabling workforces to be agile and productive with anyone from anywhere. And while mundane tasks are being automated, jobs that require "human" skills like critical thinking, empathy, or creative problem-solving can never be replaced by machines. Even as technologies continue to disrupt and enterprise adoption of AI continues to grow, the true test of C-suite leadership is to never lose touch with their people.
By Tony Simonsen, Vice President – Australia, New Zealand, Japan and Korea, Polycom