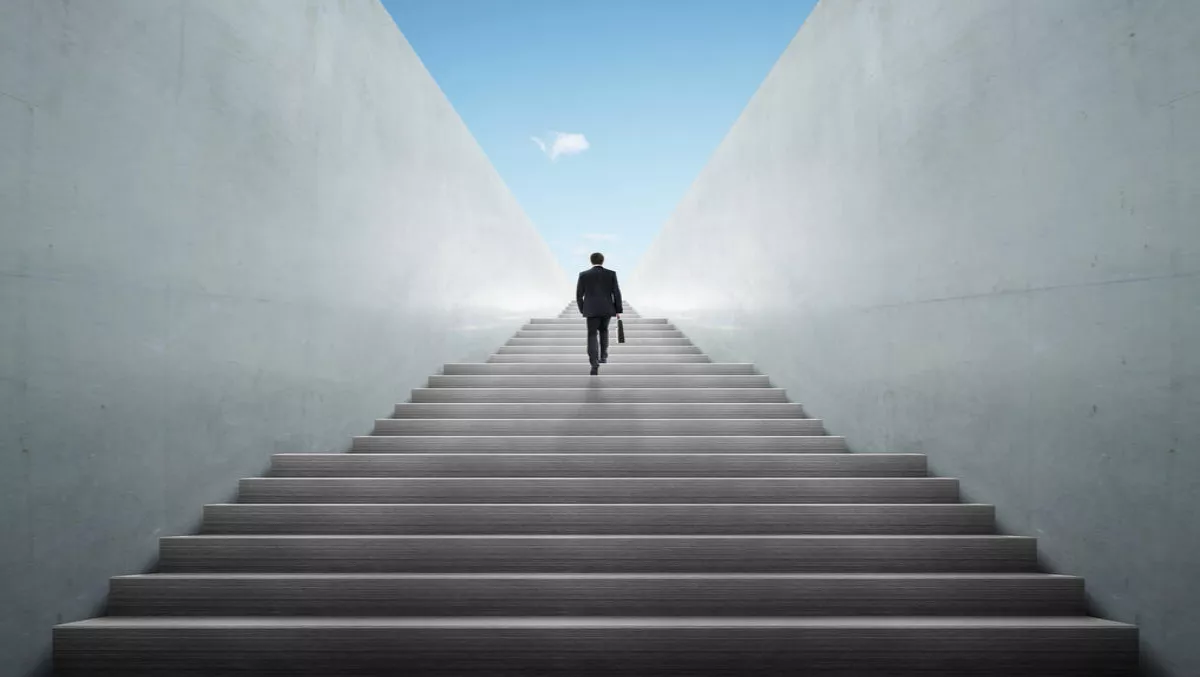 Digital leaders paving the way to success, study finds
FYI, this story is more than a year old
Organisations that have not fully taken advantage of digital technologies are missing out of greater performance compared to those who employ them within the business, according to a new study.
The Economist Intelligence Unit study, which surveyed senior IT and non-IT executives on behalf of CSC, explores the linkage between digital technologies and business success.
It reveals corporate decision-makers' wide-ranging views on the strategic benefits and operational value of information technology, current investments in IT, and how businesses intend to adopt digital technology over the next three years.
According to CSC, a select 8% of respondents were identified as 'digital leaders' because their organisations are entirely digital across major functions.
CSC says digital leaders enjoy distinct advantages: they far more often view IT as crucial to meeting their companies' strategic goals, are more often globally integrated than other companies, and are much more effective at information sharing across functions and regions.
Additionally, 37% of digital leaders report their financial performance was much higher than competitors in the past fiscal year, compared with just 11% of respondents at other companies.
The study found digital leaders are ahead of other companies in prioritising investments in the public cloud, in collaboration software and in cloud-based applications services, and 63% of digital leaders plan to increase overall IT spending somewhat or significantly in the next three years, compared with 52% of other companies.
Additionally, 44% of digital leaders indicate the CEO is the primary driver of IT strategy, which suggests that these companies place added emphasis on the importance of technology in achieving business goals.
"Digital leaders are far more confident than those at other companies regarding IT's ability to deliver both the technology and strategic benefits that will support growth, performance and client satisfaction," explains Dan Hushon, CSC chief technology officer.
"Digital technologies, such as cloud computing and mobile applications, have the potential to transform fundamentally the way businesses operate," he says.
"Companies looking to develop an IT strategy for the fully digital future could gain valuable insight from the approaches that have worked so well with these digital leaders.
Most Companies Lag in Digital Adoption
While indicating investment in IT will increase over the next three years, the study found that most companies have yet to fully take advantage of newer digital technologies.
According to those surveyed, while digital leaders more often put a high value on IT's contribution to the organisation, many companies regard IT as operationally helpful but not crucial to strategy.
Among respondents, IT is seen as a crucial partner in meeting their company's strategic goals at 51% of digital leaders, compared to 27% of all executives.
More than half (54%) indicate that they are becoming more digital to raise efficiencies, and 35% see cost-cutting as their primary goal.
The survey found respondents believe the central IT function controls at least some of the IT budget, at 85% of digital leaders, compared to 63% of all executives. Moreover, slightly more than one-quarter view digital technology as a way to keep up with new, fully digital companies, while just 10% view technology as a way to surpass competitors.
The survey found that while more than one-third of resondents plan to start using cybersecurity tools in the near future, spending on cybersecurity is lagging far behind other tools despite the risk associated with cyber breaches.
Josselyn Simpson, Americas editorial director, thought leadership at the Economist Intelligence Unit, says th survey shows that in general, most companies expect to become more digital.
"Digital leaders are enjoying certain advantages, the survey shows, and companies that take a cue from these pioneers to develop effective linkages between their business and digital strategies should be able to see similar improvements," she explains.