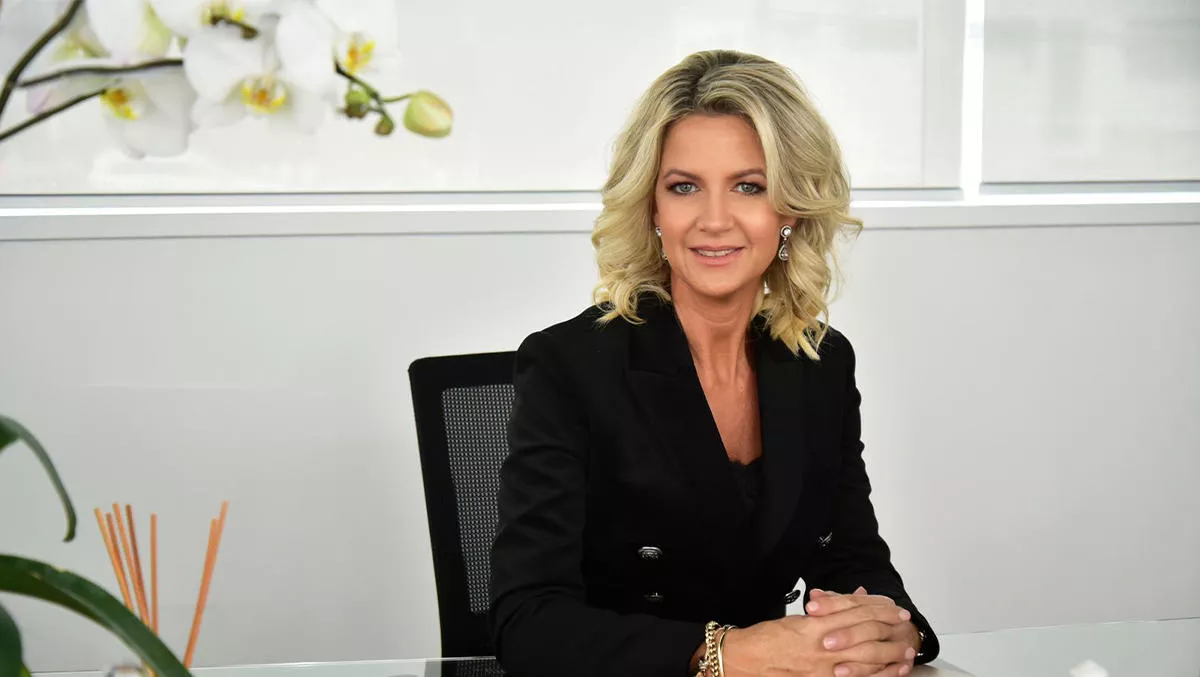 Digitally transforming the world's home valuation market
Thu, 20th Aug 2020
FYI, this story is more than a year old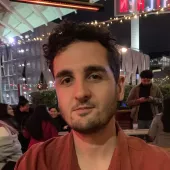 By Nick Forrester, Senior News Editor
It's no secret the home-buying process can be complex and anxiety-inducing.
Prospective buyers need to jump through multiple hoops, and even after the sale is under contract, the deal can still fall through. Everything hangs on whether the banks will agree to lend on the property and at what value, in time to meet the conditions of purchase.
Banks, mortgage brokers, valuers and lawyers all play an essential and interconnected part in ensuring the purchase is finalised. If the valuation doesn't match the price paid, the process takes too long, or there's an unforeseen issue, the entire purchase could fall through.
Carmen Vicelich, CEO and founder of Valocity, recognised there was a better way to coordinate the medley of stakeholders involved in finalising a home loan.
Thus began Valocity Global, a company which leverages technology and data to create a digitised, connected ecosystem, enabling every stakeholder in the loan lifecycle to make faster and more accurate decisions.
Since its beginning in 2014, Valocity has expanded from its original Auckland and Wellington office into both the Australian and Indian market, with offices in Sydney, New Delhi and Mumbai.
Paperwork, time delays and lost deals are all minimised through the use of Valocity, an integrated platform where banks can direct valuers to complete property valuations. Valuers can seamlessly upload their reports onto the platform, whereby brokers and lenders can assess and finalise the loan.

Valocity and Azure – the perfect fit
Valocity is a classic example of entrepreneurial spirit mixing with digital nouse to build an ecosystem that streamlines an otherwise manual tedious and convoluted process. However, with the company's customers emphasising data sovereignty and the ability to scale, it needed the right technology partner to bring its vision to life.
Vicelich says Microsoft Azure was the best option, based on the provider's flexibility and costs, as well as its wider availability and depth of services globally.
"The service we provide is business-critical, which means there is very little room for error," says Vicelich.
"We need it to be secure, accurate and seamless; otherwise, our bank customers just can't progress, no matter how innovative the solution."
Since its inception, Valocity has been hosted and run in Microsoft Azure Cloud, and Vicelich says this has benefited both the company and its customers.
"When you are dealing with banks, there are logically many requirements around compliance and data storage, including data sovereignty, so we needed a provider with data centers around the world," adds Vicelich.
"We also need to keep different customer data containerised in the cloud environment, and there are incredibly robust security protocols in place, which also helps us adhere to compliance and best practice.
Microsoft's support during Valocity's DevOps process was also incredibly valuable. Azure built and architected the code, then tested and rolled it out – all in one 'seamless' experience.
This was just further validation of the cultural alignment between Valocity and Microsoft Azure, according to Vicelich.
"Microsoft has this passion and hunger for creating better products and services, and it has done this for years to deliver on its purpose to help everyone achieve more," she says.
"Valocity embodies those values and attributes too – we have always built world-class and will never stop innovating to create a better outcome for our clients and their customers and to be all that we can be.
Microsoft commercial partner director Matt Bostwick sees the Valocity offering as bringing the best of both accessibility, scalability and compliance together in the one solution.
"Because the whole platform is hosted in the cloud, Valocity can utilise the security and reliability of Azure to support sensitive property information that underpins millions of dollars in bank lending to customers," says Bostwick.
"This is imperative if you are going to operate in these highly regulated industries. And what's really exciting for Valocity is they are able to scale the business easily as they expand into new geographies."

An opportunity in India
After achieving success in her own backyard and across the Tasman, growth opportunities were coming to the fore, and soon Vicelich was in the enviable position of considering which region in the world to expand into.
And - bucking the usual trend towards the US and Europe - the company chose India.
"Socially and economically, India made the most sense. India has a high population of residents who are unbanked – they have no credit score and no bank account because there's high cash use," says Vicelich.
After an initial investigation into the market, it soon became evident that the technology offered by Valocity filled a significant gap - banks were using invalidated data to make high-risk decisions, and much of the valuation system in the region was bogged down by manual and tedious processes. The company's specialisation in data digitisation and process automation was a game-changer, according to Vicelich.
The technology helps to codify and organise dwellings in the country, many of which don't have official or recorded addresses. Using the Valocity Connect app, valuers can validate dwellings by geo-tagging them, as well as upload pictures and details of the property - all within a time-stamped, voice-enabled interface.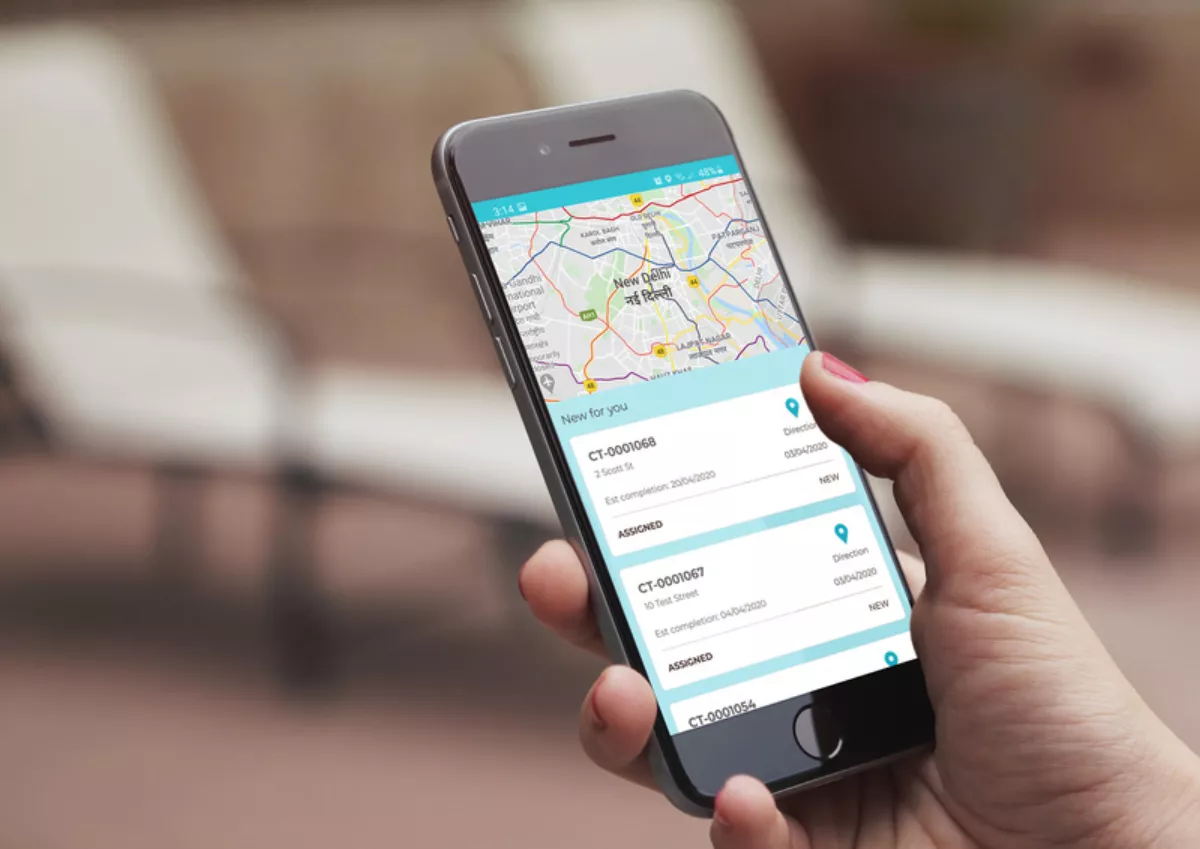 "Our partnership with Microsoft certainly helped us as all the banks are already using Microsoft cloud services," says Vicelich.
"There was familiarity in the product and the brand, and there was also a local Microsoft team bringing added credibility in a new market where the company was trying to introduce new and innovative technology."

COVID-19, lockdown – and beyond
As a company headquartered in Auckland, Valocity, like many other Kiwi companies, saw their doors close temporarily in March and April amidst one of the most restrictive COVID-19 lockdowns in the world. This is not to say, however, that business had been postponed.
Valocity acted quickly, reimagining its Connect App to allow homeowners to seamlessly download the APP and share photos and files with the valuer through a template enabling business continuity and remote valuations to enable banks to continue to lend to customers for refinancing when they needed it most.
"The valuers' assessment was backed up by high-res imagery that was time-stamped and geo-tagged, and information that was authenticated via the customers' digital signature," says Vicelich.
"When correlated with existing data, the valuers were able to make informed decisions about the property's value completing a remote valuation inspection and allowing the bank to continue lending throughout the crisis.
Matt Bostwick believes this is simply another case of Valocity seeing an opportunity and taking it with both hands.
"Real estate markets are growing every day as cities around the world get bigger and busier. We saw through lockdown that even real estate doesn't stop, so it's important businesses like Valocity offer tools that allow banks, brokers and agents to support their customers and partners anytime, anywhere," he said.
With that lockdown behind them, the team at Valocity continue to be galvanised, with optimism to a future where the acceleration of digital connectivity is only increasing, and expansion for the company is almost certainly on the horizon.
"If we can operate successfully through a lockdown and in a sizable complex market like India, then we know we can go anywhere, in any language and any location," said Vicelich.
"The best is yet to come and the future is ours to create!
To learn more about Microsoft's work with other ISVs, please click here. To learn more about Valocity, please click here.