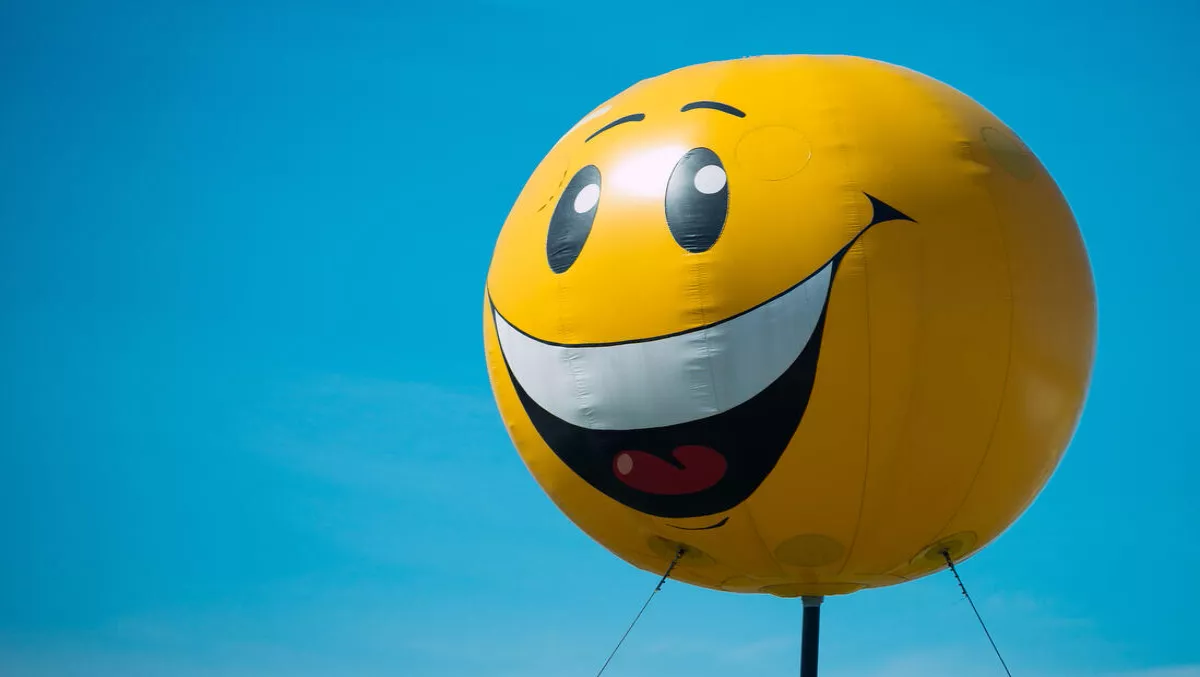 Dimension Data: Digital workplaces keep Kiwi businesses – and customers – happy
FYI, this story is more than a year old
Digital workspaces will only happen if organisations start listening to their employees and facilitating change from leadership – but when they do, there are multiple benefits from the transformation, according to a recent study from Dimension Data.
The Digital Workplace Report: Transforming Your Business research shows that 40% of 800 firms across 15 countries believe that competitive advantage and business process improvement are two of the top goals in their digital transformation strategy.
In New Zealand, Dimension Data strategic solutions manager Jonathan Glenister says that digital transformation can take many forms, but local businesses are ahead of the rest of the world when it comes to thinking about digital strategy.
"Here in New Zealand we are seeing amongst our large corporate clients and local councils, they are thinking about their digital strategy or know they need to be," he comments.
SMEs are also thinking about change because they have to be nimble – important given that they make up the majority of New Zealand businesses, he adds.
The global report found an increasing trend towards virtual advisors: 62% of respondents says they expected to have similar technology in their organisation within the next two years.
For New Zealand firms, the focus is not so much on virtual assistants but virtual reality, Glenister explains.
"A number of our clients are very focused on exploring and experimenting with emerging technology," he says.
"The work we are doing with a national airline around the HoloLens is really focused on the future and how it can push the boundaries. We are also working with other clients to look at how they can implement new technology such as artificial intelligence, machine learning and chatbots. The future of technology is not really so far away.
New Zealand firms are also conscious of the rising cost of real estate, which is fuelling demand for flexible and mobile space optimisation.
Collaboration tools such as Skype and Office 365 also indicate the progressive trend towards collaboration tools amongst government and enterprise clients, Glenister says.
As for how organisations facilitate that change, Glenister says that it has to start from the top.
"We are seeing the most innovative companies are those which have a digital focused leadership team. When it comes to companies in New Zealand, it's about what is right for its workplace and teams. Organisations should aim to be agile but also listen to its users and adjust if something is not working," he explains.
Globally, corporate culture is holding some organisations back – alongside IT issues and organisational issues.
Dimension Data's general manager of end-user computing, Kane Steele, says IT does have a major part to play.
"The complexity of the existing IT infrastructure can present a major hurdle to implementing new collaboration and productivity tools to support flexible workstyles. Successful transformation implementations are achieved when IT works closely with line-of-business heads," he says.
45% of global respondents also noted that customer satisfaction has also improved as a result of an improved digital workplace strategy.
"In New Zealand, we are seeing a high level of focus on customer and staff satisfaction. Our clients are interested in both creating a good place to work, and measuring customer and staff satisfaction," Glenister concludes.