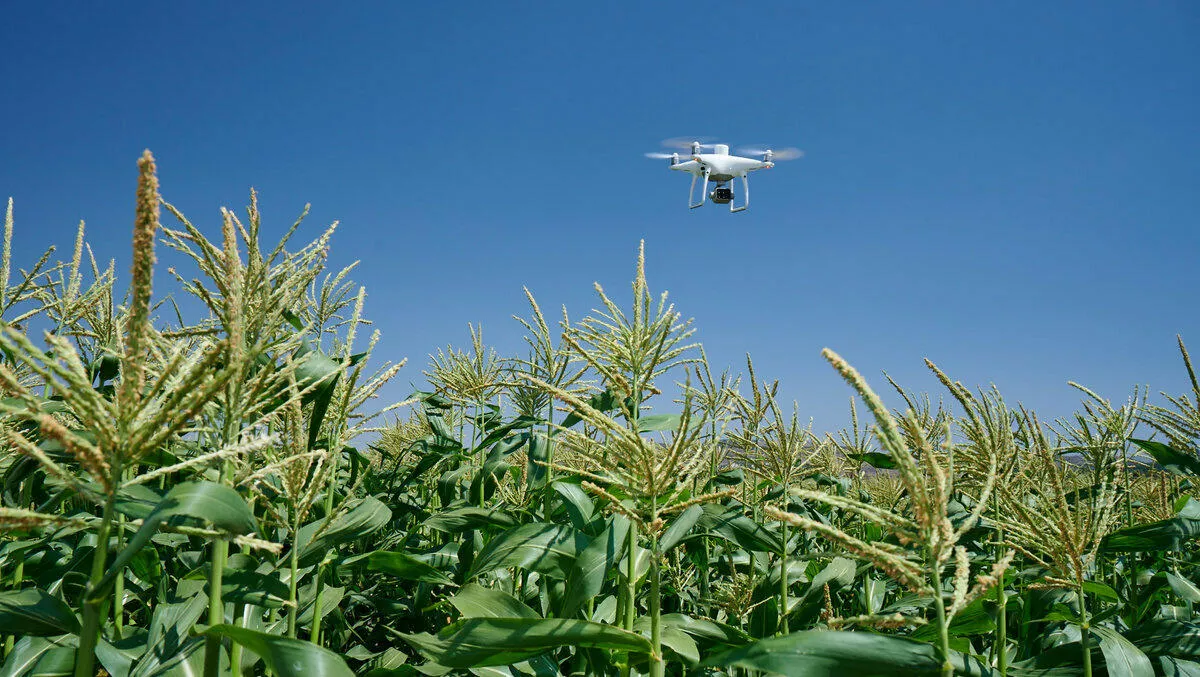 DJI launches precision drone for agriculture
FYI, this story is more than a year old
DJI says it's 'setting a new standard' for agricultural drone applications, with the launch of the world's first fully integrated multi-spectral imaging drone.
The company designed its P4 Multispectral drone for precision agriculture and environmental management. The drone is able to process data from six sensors to measure health of plants in a crop, as well as weeds, insects and soil conditions.
Drones within the agricultural sector are becoming more popular – according to Markets and Markets research from May 2019, the entire agricultural drone market could be worth US$4.8 billion in just five years.
DJI says its P4 Multispectral is a tool to help farmers cut costs, improve yields and monitor vegetation.
The drone uses DJI's Phantom airframe and OcuSync transmission for a smooth flying experience and signal transmission, with up to a seven-kilometre transmission range.
Each camera features a global shutter for precise imaging during flight with a maximum 27 minutes of flight time per battery.
uses a gimbal-stabilised imaging system, composed of one RGB camera and a multispectral camera array that can detect different light types, including visible and invisible light. An integrated spectral sunlight sensor also maintains data accuracy and consistency during missions flown at different times of day.
Paired with the DJI GS Pro application, users can create automated and repeatable missions including flight planning, mission execution, and flight data management.
Integration with DJI Ground Station Pro flight planning app allows pilots to switch between real-time views of the drone's RGB video camera and Normalized Difference Vegetation Index (NDVI) output for immediate insights while in the field.
Additionally, an integrated RTK positioning module and TimeSync system support real-time, accurate positioning data for each image, optimizing photogrammetric results and providing centimetre-level accurate measurements.
Users can also import data into DJI Terra, or third party software such as DroneDeploy.
Data collected can be easily imported into DJI Terra or a suite of third-party software including Pix4D Mapper and DroneDeploy, for analysis and to generate additional vegetation index maps. In addition, P4 Multispectral users can enhance the accuracy of RTK positioning without an internet connection by using DJI's D-RTK 2 High-Precision GNSS Mobile Station also enhances positioning without an internet connection.
"P4 Multispectral has the promise to transform the agriculture and land management industries by collecting precise plant-level data without having to send personnel into the field for manual surveys," says DJI's director of strategic partnerships Jan Gasparic.
"By combining multispectral imaging into a trusted, efficient and affordable tool, DJI is making this transformative technology more accessible to professionals around the world who are pioneering the adoption of drones in their industries."
DJI P4 Multispectral will be available in October through authorised DJI Enterprise dealers worldwide.
Related stories
Top stories