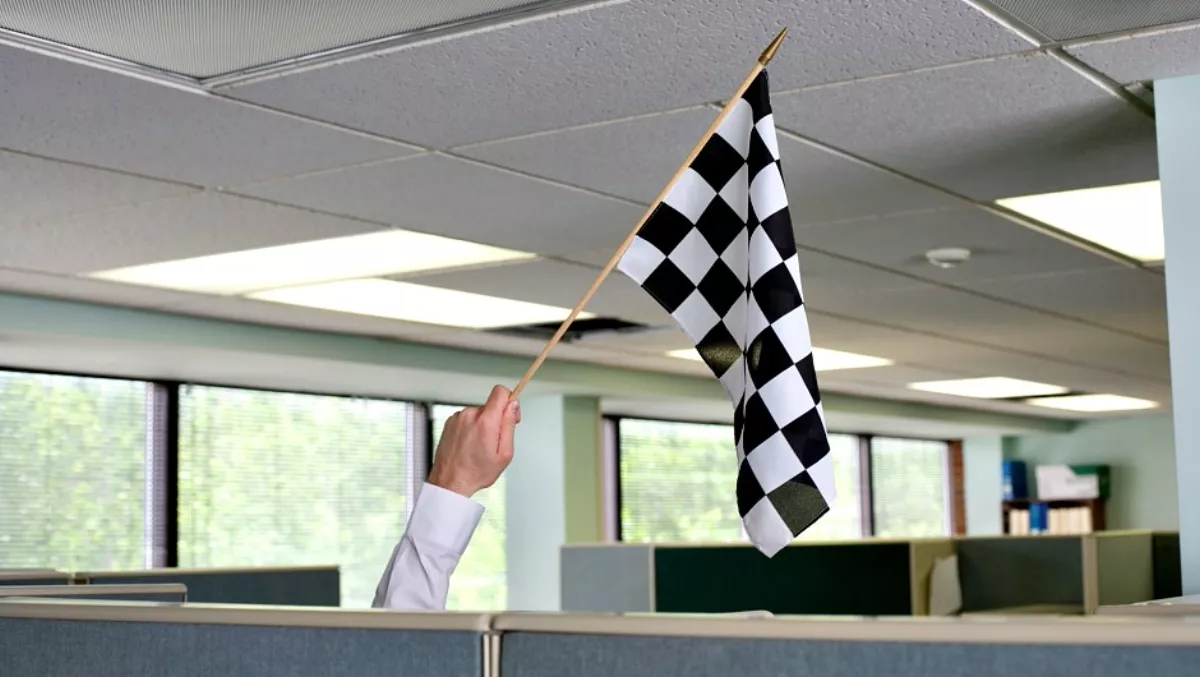 Don't get left in the dust, prepare for the future of IT now
FYI, this story is more than a year old
Communications and collaboration technology is advancing at a rapid pace, and requiring enterprises to take action today before they get left in the dust.
This is according to Logicalis, the international IT solutions and managed services provider, who says some of the most exciting advancements in IT are taking place in the communication and collaboration arena.
As enterprise employees demand a more consumer-like user experience from their workplace technologies, the industry's key vendors are poised to deliver just that. Keeping abreast of the coming changes and preparing for them in advance is what will separate the futurists from the dinosaurs in tomorrow's digital enterprise, the company says.
"If you're still thinking about work as a place you go instead of a thing you do, you're missing the emergence of an important trend," says Oliver Descoeudres, Logicalis Australia chief marketing officer.
"As we talk about the proliferation of collaboration tools in the workplace and the ability to do work anywhere, anytime, on any device, we're seeing two very distinct kinds of customers emerge: those looking for ways to embrace next-gen communication and collaboration technologies and empower their employees to use it, and those who are still trying to lock down their IT departments to prevent that type of access," he says.
"The problem with the latter is that it can't be done; people are going to bring devices into the office and use them for work whether they are authorised to do so or not.
"So, instead of trying to tie their hands, we need to free them to use what's available to create competitive advantage for their employers. Knowing what's on the horizon will help prepare the way for the next wave of communication and collaboration technologies - a wave that has already begun," he says.
Logicalis has identified three key trends in the world of communications and collaboration technology - they are as follows:
Merging two worlds
The once very different worlds of consumer and enterprise technologies are beginning to merge. Cisco and other vendors are working together to deliver enterprise capabilities on what have traditionally been consumer mobile devices, Logicalis says.
With this trend, expect to see subtle, yet critically important changes like devices that offer more intelligent selection of access points to maximise voice and decrease latency issues, the company says.
Local caching technologies will enable faster updates for communication toolsets. Smart networks will soon prioritise business applications like CRM or ERP, for example, over more consumer-oriented applications on mobile devices. In comparison, today all the network sees is mobile traffic with no distinction or importance placed on what kind of traffic it might be. Additionally, more team-based collaboration tools will run in the cloud delivered via subscription as a service, says Logicalis.
Moving to the cloud
Shifting collaboration tools to the cloud will also allow a wider range of devices to be used to access those tools, truly transforming the way work is done, Logicalis says.
These kinds of subscription-based cloud tools will support everything from enterprise-scale video conferencing systems to physical desktop phones to mobile phones. Even via a mobile phone, users will be able to participate in enterprise collaborative experiences that mirror the ease and flexibility of consumer applications with significantly enhanced feature sets, according to the company.
Extending enterprise boundaries
Using communications tools already deployed inside the corporate environment to create an outward-facing collaborative experience between the business and its customers or partners is another trend quickly gaining traction, according to the company.
As businesses strive for greater integration of collaboration tools with customer-facing applications, actions like embedding video chat directly from a web page to amplify customer service efforts, or federating presence to include partners and customers, are becoming commonplace. As a result, organisations are moving toward a separation of collaboration from physical devices to make its use pervasive throughout the enterprise and beyond, the company says.
None of this happens without preparation, however, Logicalis finds. One of the most important ways to prepare today is to ready corporate wireless infrastructures for the onslaught of devices that will run bandwidth-hungry applications with an enhanced expectation for speed and fluidity, according to Descoeudres. Organisations, for example, that don't yet have 802.11ac wi-fi in place should consider an upgrade.
Because so many of these changes are tied to the cloud, it's also important for CIOs to consider their evolving IT strategies and what role cloud-based technologies and as-a-service subscription offerings will play in tomorrow's digital enterprise, according to Logicalis.