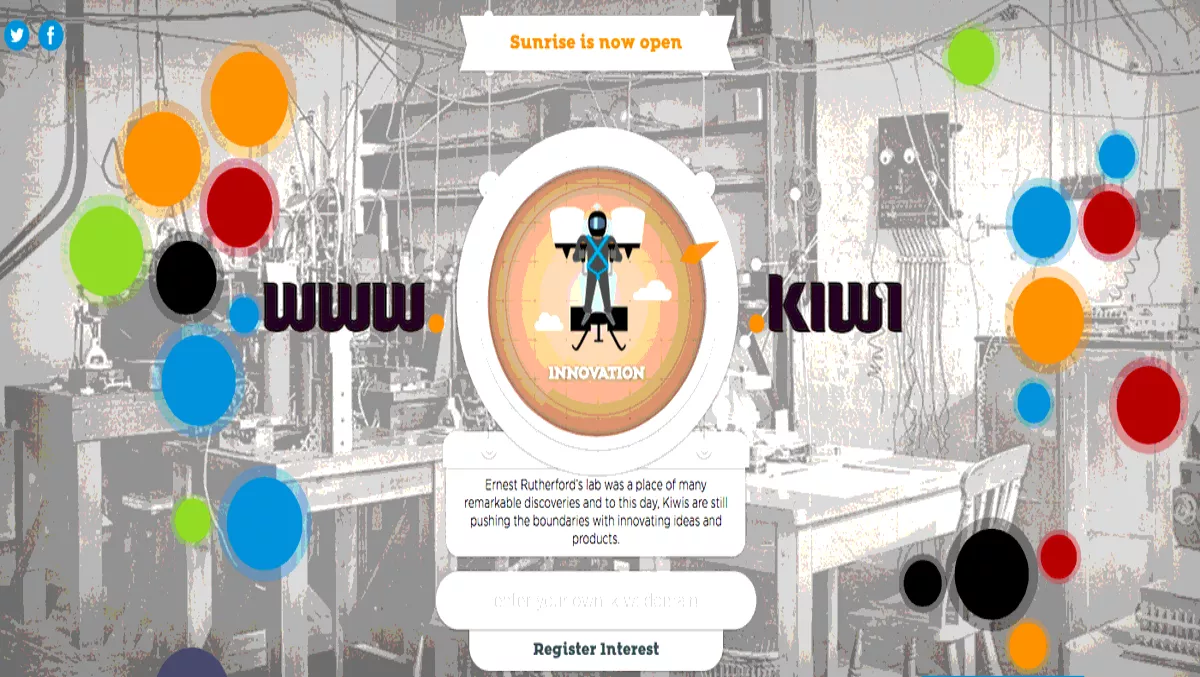 Dot Kiwi: Changing the face of the Internet...
FYI, this story is more than a year old
"This is the biggest change to the internet since it was invented," says Peter Dengate Thrush, former Chairman of the Board of ICANN.
Mere marketing fodder this is not, for Dengate Thrush, with a wealth of experience specialising in Internet Law, is well-placed to comment on the monumental change facing New Zealand, and the worldwide web.
Holding position as director of Dot Kiwi, a new-top level domain, New Zealand will be among the first in the world to launch the new domain name, available now through the much anticipated Sunrise Period.
With New Zealand forever at the forefront of digital innovations, businesses and organisations have until March 17 2014 to register their trademark as a .kiwi domain name before sales to the general public begin.
Leading from the front, CEO Tim Johnson believes the new offering will kickstart a healthy debate regarding branding strategies among businesses.
"Through Dot Kiwi, we're expanding the market," says Johnson, who now counts New Zealand Rugby League as early adopters of the initiative.
"Dot Kiwi helps businesses consider a different option when it comes to marketing their brand.
"Now faced with an opportunity to secure a registered trademark of Dot Kiwi, organisations can leverage their brand further across New Zealand."
Quick to appreciate the continuing great work of Dot NZ in the market, Johnson insists Dot Kiwi is the catalyst for wider conversations regarding company identity, which can only be a healthy for the growing industry.
"Dot NZ is where you are. Dot Kiwi is who you are," Johnson adds. "Dot Kiwi represents the values and cultures of New Zealand, and can offer businesses a chance to promote their image through their domain name - it's a more playful brand."
With Dot London, Dot Paris and Dot Irish also following suit, Johnson accepts New Zealand is leading the pack when it comes to new-top level domains, a role he insists Dot Kiwi is relishing.
"It's very Kiwi to be first into the market," adds Johnson, alluding to New Zealand's refreshing 'get up and give it a go' outlook on life.
Advising organisations to take a proactive approach to the Sunrise Period, Johnson says the exclusive registration process for trademark holders is a painless procedure, with healthy rewards.
"It's all about context," he admits. "The Sunrise Period is an easy process if you're proactive.
"It's a lot less trouble than trying to secure your Dot Kiwi trademark further down the line after somebody else has nipped in and registered it."
Following the March 17 cut-off date, Dot Kiwi will review the applications, and for domain names with only one valid applicant Dot Kiwi will immediately register the domain name.
If there are multiple trademark holding applicants for the same domain name, Johnson says all parties will be invited to bid for the domain name.
Among hundreds of new domain names launching online across the world, for Dot Kiwi however, it is more than just that.
It represents who you are as a company, helping to knock down the walls of secrecy that tower organisations desperate to connect with their customers.
In showing a transparency rarely seen in business, Dot Kiwi can help rebuild the bridges between large corporations and Joe Public - a task any marketing manager worth their salt would dearly love to achieve.
For trademark holders wanting to take advantage of the Sunrise period they should visit https://dot-kiwi.com/sunrise or http://www.trademark-clearinghouse.com.
Related stories
Top stories