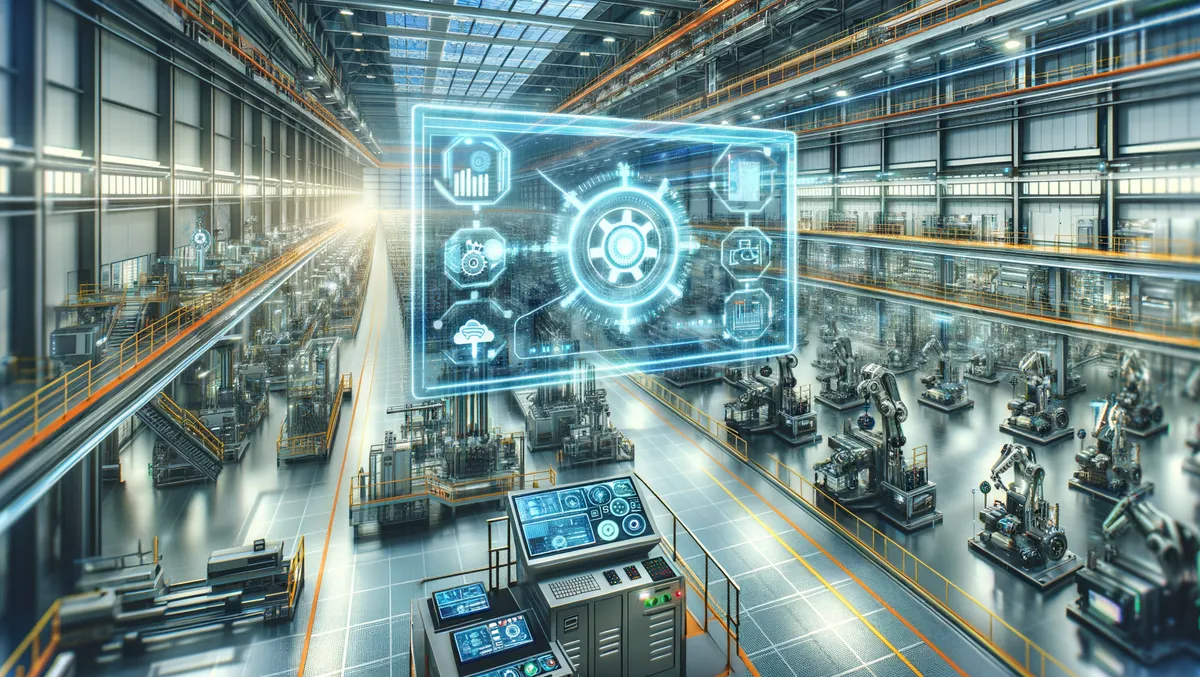 Dramatic growth projected for digital twin market, says IoT Analytics
Fri, 17th Nov 2023
By Tom Raynel, Managing Editor
The digital twin market is projected to grow with a compound annual growth rate (CAGR) of 30% between 2023 and 2027. This is according to IoT Analytics, a leading provider of market insights and strategic business intelligence in sectors like the Internet of Things (IoT), AI, Cloud and others.
IoT Analytics released the results of a detailed quarterly earnings call analysis. The report, spanning 233 pages, discusses eight significant trends propelling the progress and promotion of digital twins. Four of these trends are further explored in this piece. They are currently shaping the future of the digital twin industry and influencing investment priorities in various sectors.
Their data includes a surprising increase in global manufacturing companies implementing digital twin strategies, rising from 20% in 2020 to 29% in 2023. Also, it was observed that job postings related to digital twins have jumped by 11% compared to October 2021, despite a decline in openings for other tech-based roles in the same period.
Commenting on these trends, Mohammad Hasan, Analyst at IoT Analytics, comments: "Digital twins are designed to cater to a wide range of industries. This versatility in their application, while driving demand for digital twins, also complicates the standardization process. For instance, a digital twin used in supply chain management differs significantly from one designed for intelligent infrastructure. Each application demands unique standards that align with its specific requirements and operational contexts. The absence of a one-size-fits-all standard for digital twins indicates that the technology is still in the early stages of development, and significant effort is still required from organizations such as the Industrial Digital Twin Association and the Digital Twin Consortium."
The trends assisting digital twin markets are diverse and offer several opportunities and implications for various industries. For instance, digital twins are being deployed to achieve sustainability objectives, providing real-time information to optimize resource usage and reduce carbon emissions.
Digital twins are also being utilised as virtual sensors in complex conditions to calculate data based on other conditions. A noteworthy trend is the ongoing partnerships between cloud 'hyperscaler' companies and OT and simulation professionals.
Further, initiatives are promoting the interoperability of digital twins across multiple system types, a critical factor in building cross-system digital twins. The increasing compatibility between varied digital twin technologies and software helps manufacturers gain access to overarching services designed for unique situations.
The provided insights may prompt digital twin vendors to evaluate their capability to support sustainability objectives, interoperability between various systems, and product development alignment with rising trends.
Similarly, considerations for adopters may include understanding infrastructure readiness, data compatibility with digital twin technologies and potential interoperability concerns. These insights could provide the means to better prepare for the growing market and the emerging trends related to digital twin technologies.