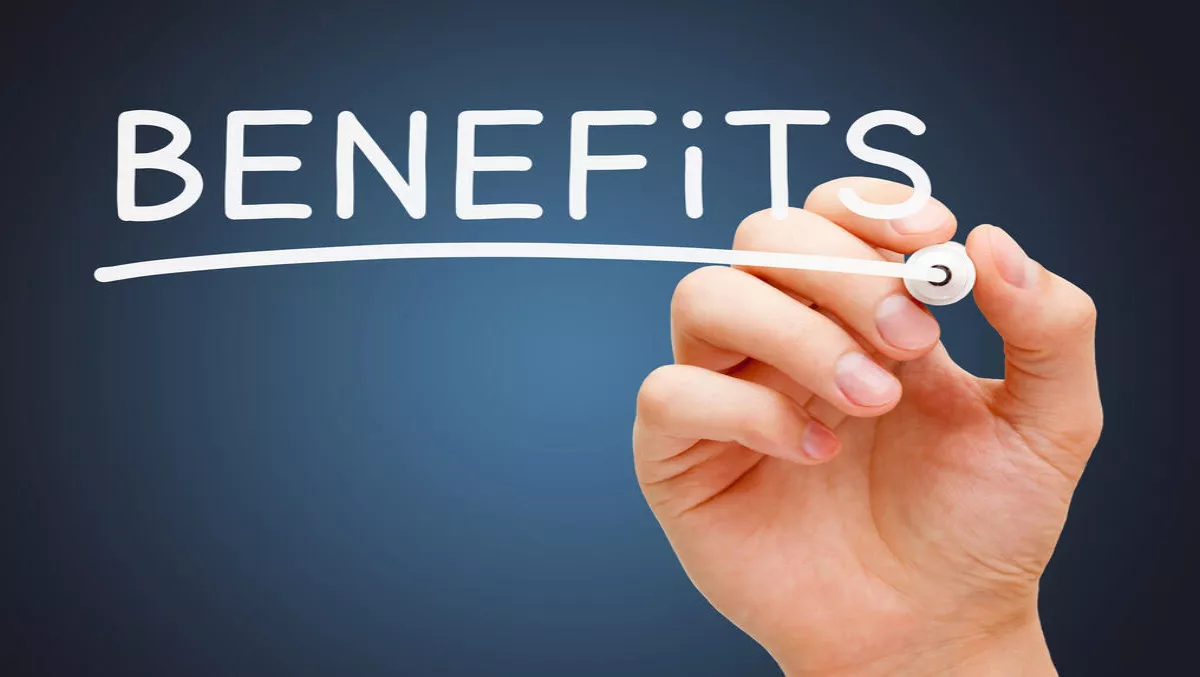 The drivers and benefits of Edge Computing
Wed, 24th Aug 2016
FYI, this story is more than a year old
The data revolution
The data revolution has arrived – and it's big. Almost 90 per cent of all the data in the world has been created in the last two years, with every mobile phone call, social media post or transaction on a credit card, increasingly being used to analyse and track human and business behaviour.
In New Zealand alone, big data and sophisticated analytics offer $4.5 billion in value across business and it's not only connected devices that are contributing to this data explosion.
With the emergence of the Internet of Things – systems critical to the national infrastructure; the power grid, transportation and industrial technology, are now at the heart of this intelligence ecosystem – feeding in, and drawing on, data on a previously unimaginable scale.
Our connected lives are generating unprecedented demand for computing power, connectivity and quality of service. This is driving the evolution of more data centers being placed closer to the user or data source, known as the Edge.
Generally regarded as the architecture of the future, the rise of the edge, or edge computing, is gaining popularity as an alternative to conventional approaches where the data center can be remote and geographically distant from the user.
To support the needs of our growing services and construction industries we need computing power and storage to be inserted out on the network edge in order to lower data transport time and increase availability. Edge computing brings bandwidth-intensive content and latency-sensitive applications closer to the user or data source.
What is the Edge?
There are three types of Edge Computing: local devices, localised data centers and regional data centers.
Suitable for small office or home applications, local devices are designed to accommodate a defined and specified purpose.
With 1–10 racks, localised data centers provide substantial processing and storage capabilities and are quick to deploy in existing environments.
These single-enclosure systems can be utilised for regular IT enclosures, such as an office setting, or rugged enclosure kinds that need to be fireproof, corrosion-proof and rainproof. The single-rack varieties can leverage existing buildings, cooling and power to save on CAPEX rather than having to build a new dedicated site. Installation involves choosing the location in a nearby vicinity to the building power and fibre source.
Equipped with more than 10 racks, regional data centers are located nearer to the user and data source as opposed to centralised cloud data centers. Because of their scale, they have higher processing and storage capabilities than localised data centers. Even if they are prefabricated they will take a lot longer to build due to construction, permitting and local compliance issues. They'll also need dedicated power and cooling sources.
So what are some of the benefits offered by Edge Computing? Here are three applications:
Edge Computing as IoT accumulation and control point. It's no secret we're moving towards a world where technology is enabling 'smart everything'. Smart cities, agriculture, cars and health will require an enormous deployment of IoT sensors. Edge Computing as IoT accumulation and control point can automate operations in two key ways. Firstly by gathering information about equipment and devices to monitor status or behaviour, and secondly by using that information to deliver visibility and control to improve processes and resources.
On-site applications. Edge Computing changes cloud computing into a more distributed architecture. Any sort of interruption is restricted to solely one point in the network, which is a significant benefit. Companies that have migrated to off-premise cloud computing can take advantage of Edge Computing for increased redundancy and availability. Business-critical applications, or applications needed to operate the core functions of the business, can be duplicated on-site.
High-bandwidth content distribution. Excessive latency creates blockages that inhibit data from filling the network to capacity. The impact of this on network bandwidth can be either temporary or continuous.
In an attempt to reduce network traffic, service providers are connecting a system of computers on the internet that caches the content closer to the user. This enables the content to be deployed rapidly to numerous users by duplicating the content on multiple servers and directing the content to users based on proximity.
The Industrial Internet of things (IIoT), which incorporates the harnessing of sensor data, machine-to-machine communication control and automation technologies will also generate a big amount of data and network congestion. With this, many savvy organisations are implementing operational intelligence (OI) to deliver visibility and insight into their business operations. OI is data-driven, real-time analytics and is being used to transform workplace processes, embed knowledge in systems and minimise the effect of workplace generational shifts.
Looking to the future
With the explosion of data, edge computing can solve latency challenges and enable companies to take better advantage of opportunities leveraging a cloud computing architecture. Ultimately edge data centers bring bandwidth intensive content closer to the end user and latency-sensitive applications closer to the data.