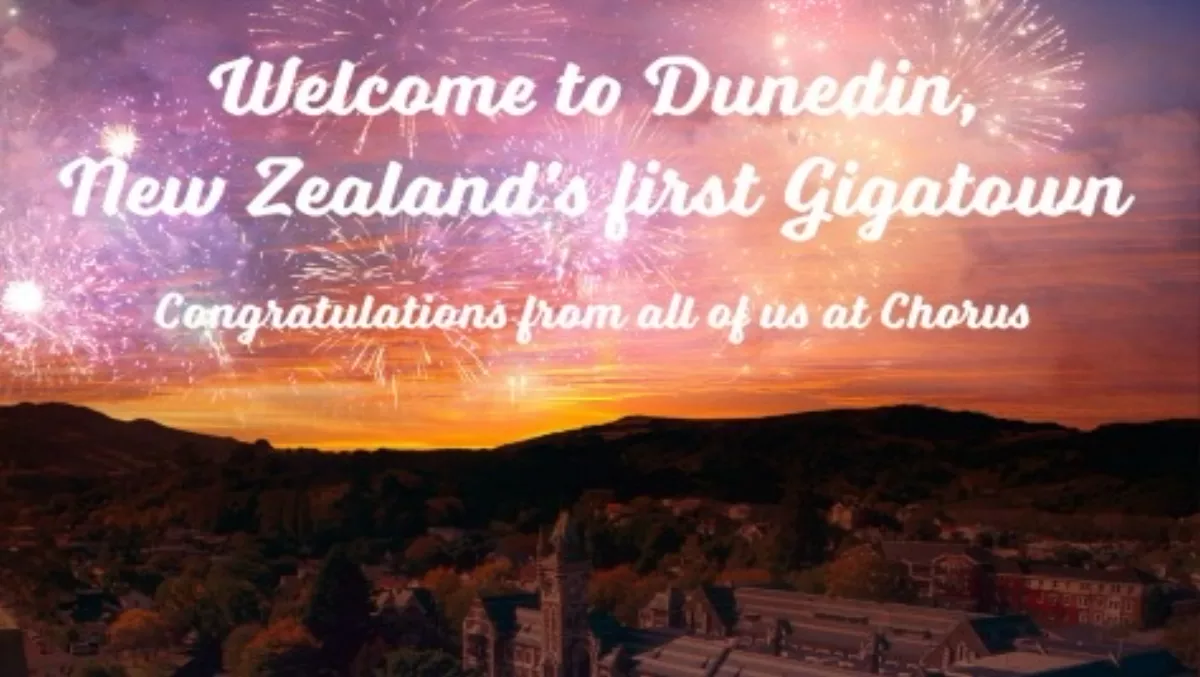 Dunedin named winner of Chorus Gigatown competition
By Catherine Knowles,
Thu 27 Nov 14
FYI, this story is more than a year old
As the winner of the Chorus competition, Dunedin is set to become New Zealand's first Gigatown.
Dunedin will receive access to 1 Gigabit per second internet access, at entry level wholesale prices for three years. Only a few other places in the world have access to a 1Gbps fibre network, including Singapore and Chattanooga, Tennessee.
Dunedin will also receive access to a $200,000 Gigatown development fund provided by Chorus and Alcatel Lucent's ng Connect, as well as a $500,000 Gigatown community fund provided by Chorus over a three-year period.
These funds will support entrepreneurs and innovators taking new services to market, and organisations looking to kick-start community developments.
Mark Ratcliffe, Chorus, CEO, says Orcon, My Republic and Snap are already committed to deliver services in Dunedin over the Chorus fibre network.
He says, "We're looking forward to seeing the infinite possibilities available to Gigatown residents and businesses alike."
Representatives from each of the five finalist towns attended a special event in Wellington where the winner was announced by Amy Adams, Communications Minister.
Ratcliffe says, "I want to acknowledge all the towns who have taken part in the Gigatown competition, particularly the five finalists."
"Their efforts have helped engage their respective communities about the potential economic and social benefits of ultra-fast broadband and laid the foundation to ensure their local communities can unlock these benefits," he says.
"Throughout the competition, the towns have truly inspired us by showcasing what a country connected with ultra-fast broadband can achieve. Thanks to this competition, Dunedin is now ideally placed to become a leading digital innovation hub for New Zealand," Ratcliffe says.
The competition was launched in October 2013 and 50 towns were in the running, including finalists Gisborne, Nelson, Timaru and Wanaka.