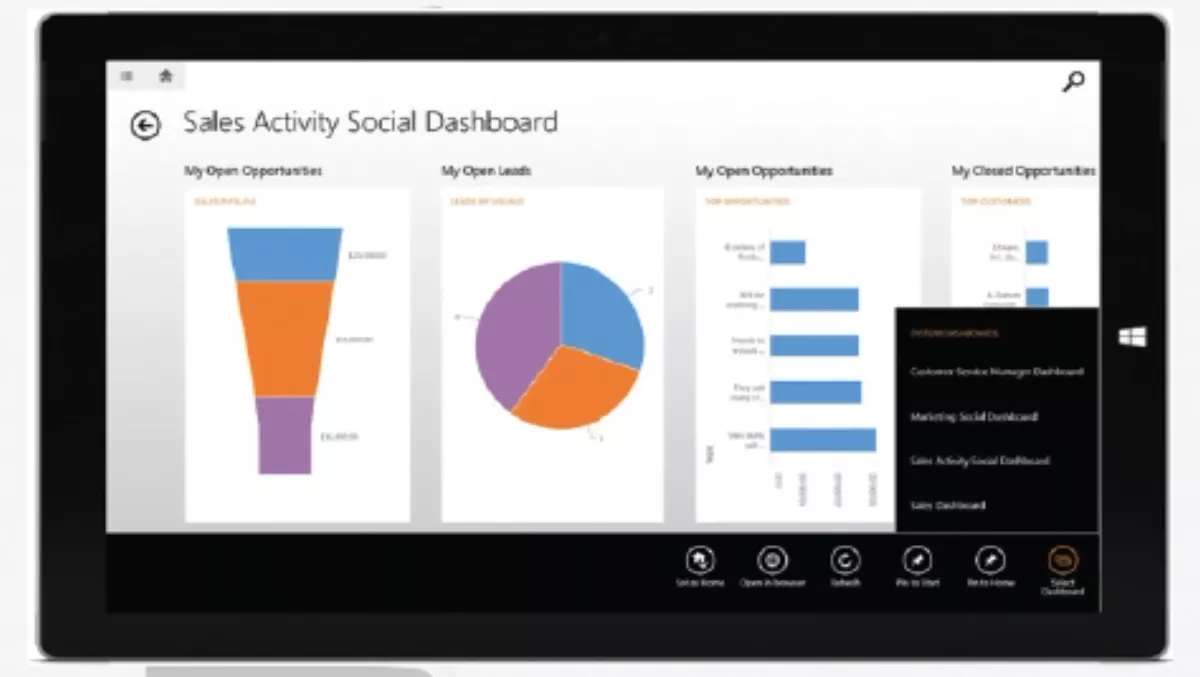 A dynamic CRM option
Fri 27 Feb 2015
FYI, this story is more than a year old
OneNet's Steve Victor outlines the benefits of using a New Zealand hosting partner for your Dynamics CRM.
When a New Zealand enterprise selects Microsoft Dynamics CRM they have a choice of hosting it themselves on their infrastructure internal to their business, having Microsoft host it for them overseas, or selecting a New Zealand hosting partner.
There are benefits to consider for all three options.
Being a web-based application, internet speeds and feeds 'in-country' remain far superior and much more affordable with the likes of UFB fibre directly into New Zealand based data centres. When it comes to data transfers, whether it be on-boarding, updating or general day to day transactions, your 'in-country' round-trip can easily be less than 5m/s.
When selecting a hosting partner, you will want to know that the hosting partner provides a fully managed CRM environment where all their clients' data is backed up daily, protected with antivirus, monitored 24/7, firewalled and patched with service packs and rollups to ensure the environment is always up to date.
You should also ask if the hosting partner provides redundancy and resiliency by replicating the CRM environment between two purpose-built and managed data centres in two separate geographical regions.
Using Microsoft Dynamics CRM means your business has an enterprise-grade CRM solution easily scalable as your business requirements change, and can be well supported by a New Zealand hosting provider, for example, and you can select from the best Microsoft Dynamics partners.
Keeping it personal
When considering hosted Microsoft Dynamics CRM, Kiwi businesses and their CRM partners should look for organisations with local on-the ground representation with pre-sales skills and depth from solution architects and account managers who are highly visible to you.
Then during the on-boarding you want to be allocated with 'named' staff members responsible to you to work through the project with, either in-person or virtually by telephone, email or instant messaging.
Finally post-migration, when your business is up and running live with CRM, you will want peace of mind with ongoing dedicated account management and a support team who have well documented client content recorded.
As a hosted service, new versions such as Microsoft Dynamics CRM 2015 can be provided via 'free upgrade' to the latest service. The most recent previous version can also be provided for clients to remain on until they are ready to upgrade, which is usually when customisations in the current version have been thoroughly tested.
User acceptance testing environments can also be made available at no charge.
OneNet has been hosting many of Microsoft's applications in New Zealand for more than 15 years and most recently we won Microsoft's Hosting Partner of the Year award for our achievements.
We offer Microsoft Dynamics CRM as one of our leading turn-key cloud services, purchased on a per user, per month, subscription basis, with our Microsoft Dynamics CRM partners providing consulting and customisation for clients to add value as we don't provide application support.
We also provide a much wider range of cloud services beyond CRM which include ERP applications hosted on our infrastructure including Microsoft Dynamics AX and NAV and non-Microsoft applications such as MYOB, Greentree, SAP and Oracle.
While there may be cloud offerings which exist among these vendors, it may be a more vanilla offering with less customised services available including the method for delivering the application ie web-browser, Terminal Services and Citrix.
Steve Victor is national sales manager for OneNet, a market leader and pioneer in cloud computing, incorporated in 2000.